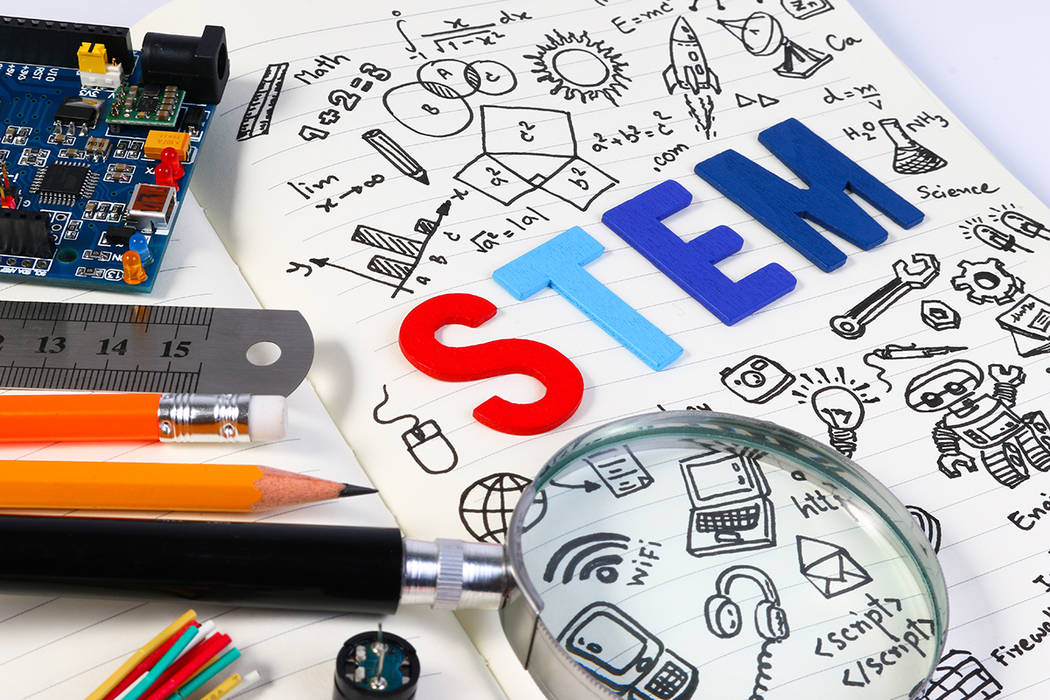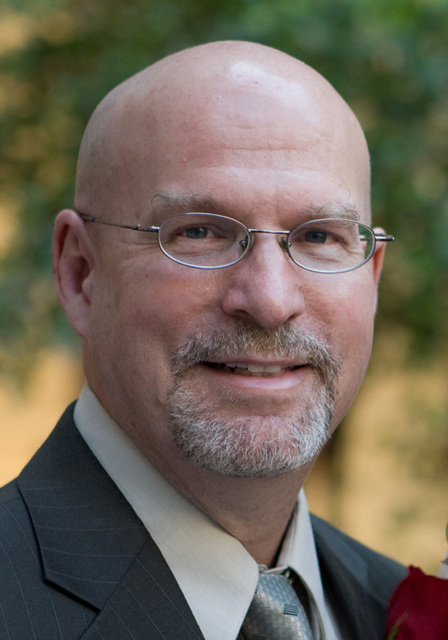 The 2017 TechConnect event, the largest recruiting engagement for the University of Nevada, Las Vegas' Howard Hughes College of Engineering, may have filled the gap for employers seeking entry- and graduate-level workers in science technology engineering and math fields in Southern Nevada.
"It's difficult for the really more technical positions that we have, because the job market has changed. Unemployment rates are very low — everybody's working, so it's very hard to get really qualified people," said JP Windle, director of human resources at Smart City Networks, a national telecommunications provider for convention centers and meeting facilities with offices in Las Vegas.
Windle said that was a driver for Smart City deciding to participate in the Feb. 27 gathering at UNLV's student union building.
"We're looking for people who are educated to bring into the company, because most of the positions require a degree, so this is more beneficial for us," Windle said.
Smart City is offering an internship for the summer, along with internship opportunities that could turn into permanent employment for prospective candidates.
"We are looking for students that are looking to graduate and are looking for an entry-level job and hopefully grow them," Windle said. "We'd like to intern them around the country and grow them into a long-lasting position with us."
Windle said students looking for a lasting relationship could intern in Las Vegas and then be sent to places such as San Diego, Anaheim or Orlando, with Smart City paying for students staying in those locations.
Smart City was one of more than 25 companies at the event, including Barrick Gold Corp., MGM Resorts International, International Game Technology and Scientific Games.
The annual event was created in 2011 by the department of computer science at UNLV's advisory board as a way for students to connect with industry and vice versa.
The event has grown from about 100 students in the first year to 300 in 2016, with an estimated 500 attending the February event, according to Mark Newburn, chairman of the department's advisory board and District 4 representative for the Nevada State Board of Education.
"During the recession, the (computer science advisory) board was hearing that students were leaving the state because they couldn't find jobs locally," Newburn said. "At the same time, employers were recruiting outside the state, because they couldn't find employees locally. And we held an event where we just tried to bring the two together. What we want is we want our local industry to have the first pick of the graduates."
During the event, speakers from MGM Resorts International, Barrick Gold and others spoke on a panel about what companies expect from job-seekers. The event also had a session of alumni that talked about their experiences, to better guide undergraduate and graduate students in the audience.
Some of the majors represented at the event were computer science, electrical, mechanical and computer engineering, along with students pursuing degrees in management information systems and IT sector.
The fields that will be in high demand are computer science and cybersecurity, Newburn said.
He pointed to Code.org that gives statistics on national and local regions in the U.S. on the computer science industry. According to data on the site, there are nearly 2,500 open positions in the field in Nevada, with 127 graduates from Nevada universities as of 2014.
Overall, however, STEM positions in the state haven't been a large part of Nevada's economy. The Brookings Institution, the Washington, D.C.-based think tank, reported that Las Vegas' STEM job market comprised 12.8 percent of the metro's workforce in 2011.
That equated to Las Vegas being second to last out among the nation's largest 100 metro areas for the percentage of local workforce being in a STEM field. Another study by WalletHub in January 2017 moved Las Vegas up to 90th place out of the largest 100 metros across the U.S.
Despite a bleak outlook in past numbers, the U.S. Bureau of Labor Statistics estimates that STEM fields will grow 1.7 times faster than non-STEM fields from 2010 to 2020.
To catch these graduates or educated workers, employers at the event said they use a variety of avenues — some of which include job boards. Windle said she uses Indeed.com, which is ranked No. 1 by Ebizmba.com, with 55 million unique views a month — in a Feb. 1 report.
In descending order, the next most popular site for job-seekers was Monster.com, followed by GlassDoor.com and Careerbuilder.com. Most of the companies at the event also said they used head-hunters of some type and some had access to large databases, as they did recruiting on a national and global level.
Another popular technique for employers is to use keywords during a search of a resume to find candidates.
Melissa Whitney, director of talent acquisition at International Game Technology, said the company does hire new graduates, and those from UNLV. But a recent situation showed that employers don't know what you don't tell them.
Whitney explained that she met with a candidate who had some experience with C#, a computer programming language, but left if off his resume, though he mentioned it in the interview.
The candidate said he didn't feel he had enough experience to list it as a skill. Leaving items off completely could fail an employer's use of a filter for a keyword search, such as C# in this case.
"If I had 400 people apply for my job, I could use C# as a filter," Whitney said. "If he doesn't have it on his resume, it may not show up."
Whitney added the candidate was a new graduate, so she didn't expect him to be an expert.
"If you leave stuff off that I in a job description am calling out for … we can't have that conversation," she said.
Going local can also save money on the employer side.
"Just advertising on a job board, you're getting resumes from all over the country," Windle said. "Again, you're looking at having to pay those expenses, even for bringing them in for an interview. Here, locally, with the students, it's more beneficial because they're right here."