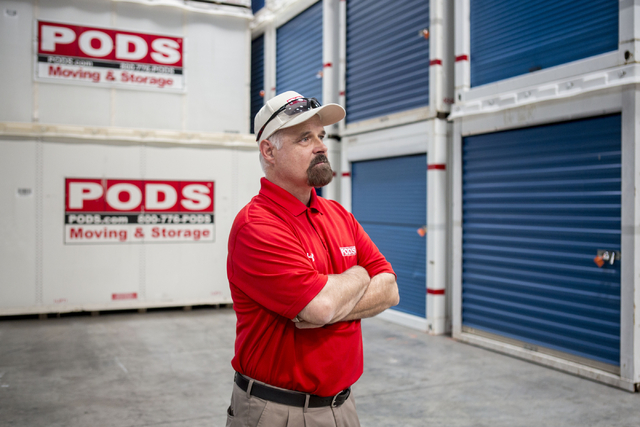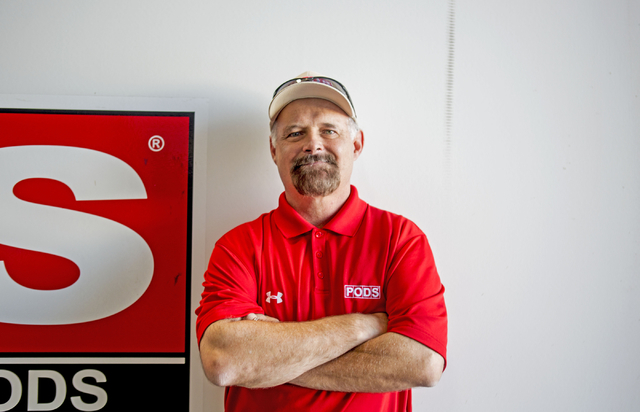 For nearly three decades, Michael Smith has made it his business to get everything from small packages to large freight containers where they need to go.
In January, Smith, a Huntington, West Virginia, native, became vice president of moving operations for Phoenix-based PODS franchisee, QuarterMoore, where he oversees its locations in Phoenix; Tucson, Arizona; and Las Vegas.
Smith has spent 15 years managing the logistics of moving and storage on the East and West coasts at the large-scale transport company FedEx.
Smith graduated with a business degree from Marshall University, which is in his hometown of Huntington. He and his wife, Stephanie, have three sons and a daughter; his youngest son, Michael, is the only one still living at home.
Q: Where did you start your career after college?
A: FedEx was just starting out in 1988. A door opened. I never considered FedEx, but the door opened to come into management, and I worked my way up to district manager.
Q: How did FedEx change during your tenure there?
A: When I first started with FedEx in Huntington, there were two little Cessna planes delivering our freight. When I left Huntington, and moved to North Carolina to the district office, there was an Airbus (and) two tractor trailers, and all that happened within a seven-year time span. It grew that large and continues to grow today.
Q: Why did you decide to leave FedEx?
A: From there, 15 years, it was just the right time for me to move onto the next venture. I started with 1-800-Pack-Rat. They had two locations in North Carolina. At that time, they were just called Pack Rat. It started selling franchises, and when I left, those two locations had turned into 96 across the United States.
Q: Where did you go after 1-800-Pack-Rat?
A: In 2012, I got the chance to be the chief operating officer at Units Moving and Portable Storage, based out of South Carolina.
Q: How did you land in your current position?
A: When I was with 1-800-Pack-Rat, back in 2003, I was in North Carolina. As we grew, they wanted an upper-management presence, so I moved to the West Coast and operated from here. When I took the job as COO of Units, I had to move to Charleston, South Carolina. I didn't particularly care for Charleston, South Carolina. I loved the Arizona weather. This opportunity presented itself, and I jumped at it. PODS is the best in the business, and ultimately, I wanted to be on the No. 1 team.
Q: Will you ever leave the West again?
A: No, but all my family is back East.
Q: What are some of your goals for the Las Vegas market?
A: Since I started Jan. 1, my goal was to get at least up to 800 local containers. We're over 800 right now, so in the first seven months, we've increased by over 200 local containers. We've bought new containers. We've bought new trucks. Our goal is to keep growing. Las Vegas is a huge market, and we're going to keep growing.
Q: Where do you see growth stemming from in Las Vegas?
A: The business will grow, not just due to population, but we're going out and visiting commercial accounts, such as restoration companies (and) Realtors, to add to the residential side of the business we already have. The residential side will continue to grow, just because it's based on Las Vegas growing, but the commercial side will grow by us going out and proving ourselves to these other companies that we've got the best product; we have the best people; and we have the best customer service, which we've already done.
Q: You've also helped QuarterMoore grow in the commercial sector?
A: We already have at least 15 to 20 restoration companies that are using us now that had not used PODS before I came out in January.
Q: Where do you like to go when you travel to Las Vegas?
A: The restaurants are just fabulous — the best in the world, in my opinion.
Q: What's your favorite local restaurant?
A: Del Frisco's (Double Eagle) steakhouse; it's the best steak I've ever had.