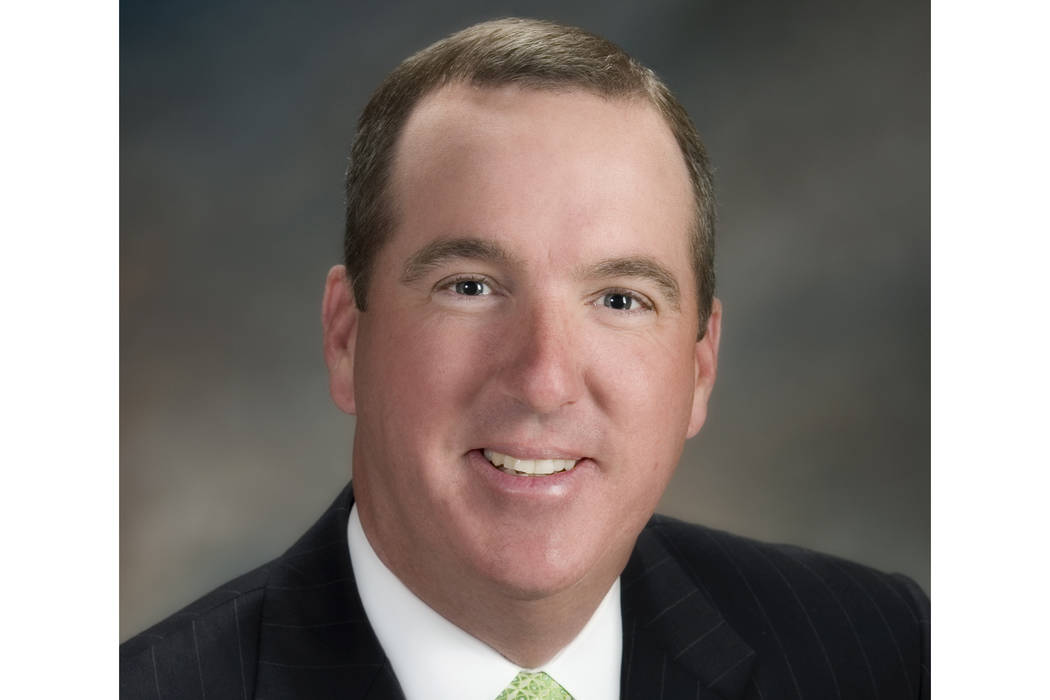 As we move into the second half of 2018, Southern Nevada continues to have clear skies in its economic forecast. Locally, unemployment rates have ticked down to 5 percent statewide and home values steadily rise, among other key indicators.
But, how about the business community?
As optimism flows among local business owners, so, too, do revenues as more companies consult with us for cash flow expertise.
But there's also another pressing topic that's top of mind for business owners — how to keep their most valuable asset, their employees, motivated. Indeed, the C-suite is turning to its trusted bankers for guidance on employee satisfaction and retention.
There are various reasons this topic is more pervasive now days. Amid a strengthening economy — whereby business competitors are growing — attracting and retaining top talent is more challenging than ever. Another factor is that aging baby boomers are reaching retirement age and exiting the workforce. In fact, the percentage of working- age Americans in the labor force has dropped to about 63 percent, near a 40-year low.
Here are three tips for business owners to attract and retain top talent, and in turn, build a sustainable workplace:
1. Help employees understand and adjust to new health care options
When considering health care benefits, some companies are adopting consumer-driven or high-deductible health care plans, with many pairing these plans with health savings accounts or health reimbursement arrangements to keep employee costs low. But just as important is helping employees understand and use their health plans. Interest in health savings accounts has picked up among millennials, but only 50 percent are confident they have a strong understanding of their employee benefits.
Consider new ways to increase their knowledge by offering education year-round, not only during the enrollment cycle.
2. Appeal to millennials
First, review your strategies for targeting different age groups. According to a recent survey by Glassdoor, employees, 18 to 44, prefer benefits or perks to pay raises, compared to those who are 45 to 64 years old. Employers want to hire millennials, who are poised to climb the career ladder and fill the ranks of exiting baby boomers. Contrary to popular myth, millennials crave job security as much as any generation prior to them. Qualtrics' Millennial Study reported that 77 percent would be willing to take a salary cut in exchange for long-term job security. In addition, 64 percent of millennials say benefits are extremely or very important to employer loyalty.
3. Encourage informed decisions by providing financial-wellness programs and tools
A strong workplace financial-wellness program can empower employees and build loyalty to the firm. The Bank of America Merrill Lynch 2017 Workplace Benefits Report found that the No. 1 issue for employees is saving for retirement. Only one-third of employees actively contribute to a 401(k) plan. To encourage better financial habits, 85 percent of employers plan to utilize a financial-wellness program. A terrific asset is BetterMoneyHabits.com, a free online resource that delivers unbiased and easy-to-understand information on a wide range of personal finance topics.
Employees remain our economy's greatest asset, more so now than ever before, given changing economic and workplace dynamics. Based on the guidance we provide our own small and midsize business clients, companies that offer a combination of impactful benefits, help employees maximize those benefits and provide access to financial education around personal savings can have a competitive advantage.
Al Welch is the Las Vegas market president of Bank of America Merrill Lynch.