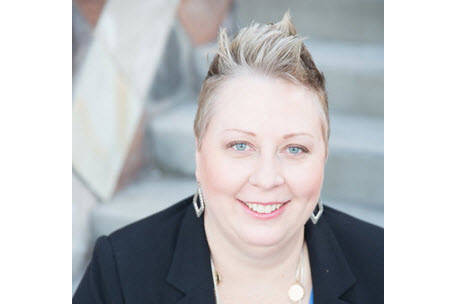 According to a study reported in the Harvard Business Review, organizations with up to "30 percent female (leaders) share (are) associated with a 1 percentage point increase in net margin."
More and more business executives have shared with me that their boards are also requesting that women leadership initiatives become more of a priority. As one leader recently said to me, the "lunch and learn" before the annual board meeting will no longer cut it, they need to get serious about this initiative.
Throughout my 20 years as a transformation consultant, I observed how many organizational leaders could benefit from professional development areas that entrepreneurs and business owners have access.
And, as the founder of Online Marketing In A Box, I saw a need to blend those components, and created a solution. The first phase is a series of conferences for women to attend from many organizations. The second phase is to bring these programs into organizations for their women leaders. Both phases launch in February 2019.
Introducing, the Accelerate Women Conference. The conference targets high-performing women business executives, leaders and owners who want to achieve more out of their career. Men that also support women are encouraged to attend.
The AccelerateWomenConference.com attendees will build their community and network, create and foster relationships and surround themselves with others that have similar interests, desires and goals. They also will increase their competitive advantage with new opportunities, ideas, techniques, options, choices, relationships and inspiration. Four experts are covering information on these topics — love, language, leverage and lead.
Adriana Rosales is a United States Air Force veteran and a former executive in three Fortune 500 companies and knows about "love" and how it relates to strong leaders. As a HeartMath coach and John Maxwell-certified, she will share:
● How to reduce stress at work and home with two key techniques used by Olympians and NASA astronauts.
● How the heart-brain connection affects the body and becomes more productive.
● Why connecting from a heart-centered space allows you to have more meaningful and stronger connections with colleagues and friends.
When it comes to "language," what better expert to share than one that works with law enforcement? Patricia Townsend is an internationally recognized communication and behavior analyst and shares these tips for private industry as well.
● Surround yourself with people you can trust using the same techniques as the FBI. Confidently assess who is telling you the truth and who is trying to deceive you.
● Negotiate without tipping your hand. Retain the negotiation power so you can get what you want and deserve.
● Become a trusted resource faster. You'll learn the secrets that the most successful influencers use to position yourself to connect with strangers and strengthen relationships with those already in your circle.
"Leverage" is Lisa Chastain's area of expertise. She is Money Mindset coach has recently been seen in O – The Oprah Magazine, Fortune and Entrepreneur Magazine. She shares why people are more important than things:
● How to identify the right people to invest in so that you will have more quality time to do the things you love.
● How to build your net worth and discover what to spend money that will return on your investment.
● Discover the three ways that you invest so that your money, time and people are in balance.
Kim D. Snyder, "leads" growth and strategy for intrapreneurs, entrepreneur and women leaders. She will cover:
● How to position yoursef as the expert and be indespensbile.
● Why leveraging relationships will create better career opportunities.
The Accelerate Women Conference – Winter 2019 will be held Feb. 2 from 8 a.m.-1 p.m. The event will be held at Ventano Italian Grill, 191 S Arroyo Grande Blvd. in Henderson. Pricing options for individuals and groups/organizations are available, and all tickets include lunch and begin at $97. More details on the venue, accommodations and transportation information are on the conference website, AccelerateWomenConference.com.