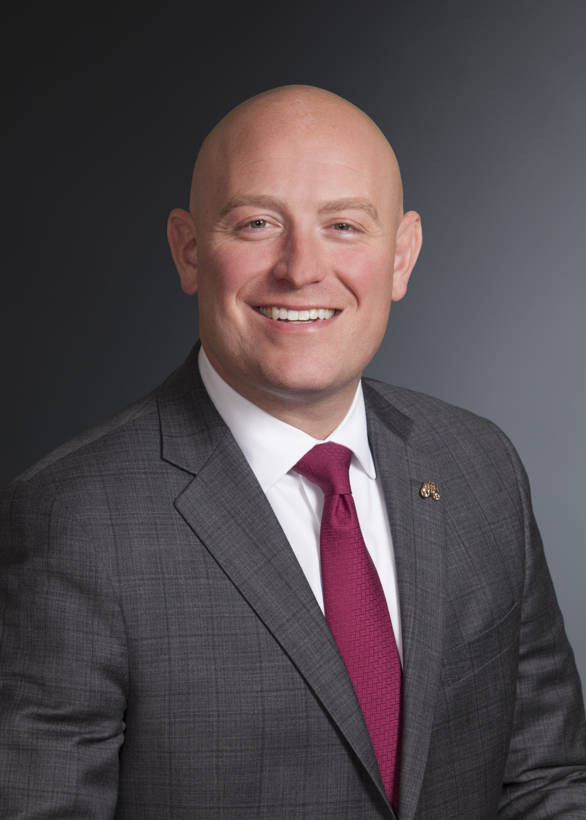 The entrepreneurial lifestyle in Las Vegas can be challenging, yet rewarding, and having someone to share that journey with can be fulfilling. It's estimated that approximately 3 million U.S. small businesses are jointly owned by couples. Adding a romantic partnership to a business arrangement undoubtedly brings another layer of complexity to the relationship, yet with proper planning and boundaries, many couples make it work.
While being able to successfully work with your loved one depends on a number of factors, there are steps you can take upfront to ensure your professional partnership is as fruitful as your romantic one. Here are three tips to help get you started:
1. AGREE UPON ROLES AND RESPONSIBILITIES
It's important to define roles and responsibilities in every business partnership, particularly for couples who operate a business together. As you develop a business plan, take time to discuss the unique set of skills you each bring to the table, and divvy up business operations to match your strengths and passions. For example, if you're highly organized and love crunching numbers while your partner is more energized by working with people, then it probably makes sense for you to run the books while your partner manages customer relations and new business efforts. Make sure to clearly outline and document the agreed-upon company structure, responsibilities for each role and each individual's ownership stake. Commit to regularly revisiting your business plan to ensure the structure is still working. If at some point one or both of you realize you're not cut out to run a certain aspect of the business, be open to adjusting roles in the best interest of the business.
2. DISCUSS FINANCES EARLY ON
When entering any business partnership, you need to understand and be comfortable with where your partner stands financially. At some point, you'll likely need to obtain business financing and it pays to be prepared before the need arises. Does your partner have a healthy credit profile? Do they carry any debt? How do they feel about utilizing credit to start, run or grow the business? These are all important questions to ask each other early on. It's also important to understand your business credit options and what it takes to be approved for credit, should you need it. Consider visiting Wells Fargo's Business Credit Center to access free interactive tools and resources that explain financing options designed to meet your business needs.
3. DON'T OVERLOOK AN EXIT STRATEGY
When starting a new business, one area frequently overlooked is the exit strategy. Winding down is a crucial stage in a business's lifecycle and something that should be addressed from inception. This is especially true when owning a business with your loved one, as emotions can sometimes get in the way of tough business decisions. While it's uncomfortable to think about things going south, an exit strategy will lay out a clear process to follow if an unfortunate situation occurs. Included in your business plan, this strategy should outline what will happen if one partner decides to leave the business to pursue other opportunities, or if there is a need to close the business for other reasons. Take time to consult with your business banker, financial advisor and CPA to establish a plan that works for you.
One bonus tip for couples in business together is to know when to shut off and take time for each other outside of the business. Many small business owners will tell you that work easily bleeds into personal time, and this applies even more to couples who work together. Make a conscious effort to keep business conversations to business hours, and carve out time away from work to do things that you love.
Going into business with a loved one in Las Vegas is hard work. However, many couples who have found success will tell you that the benefits of being in business together are worth it. By laying the proper foundation in the beginning, owning a business with your loved one can be a fun and rewarding experience.
Brian Formisano is a region bank president for Wells Fargo in Nevada.