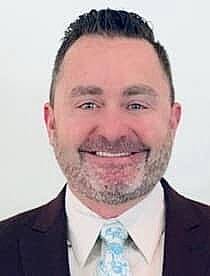 In November, I will become the general manager of Centennial Subaru, a $40million, three-story 131,879-square-foot dealership, currently being built on 5.49 acres at the corners of Centennial Center Boulevard and the Interstate 95 on/off ramp. The dealership is part of the Ascent Automotive Group (AAG) platform comprised of various dealerships located across America with a focus on next-level customer service and care.
AAG is the parent company of Lexus of Henderson and Lexus of Las Vegas. AAG is proud to be creating hundreds of new jobs in Southern Nevada through the construction of Centennial Subaru. Approximately 85 construction jobs have been created, and once the dealership is open, 100 or more new jobs will have been created at the dealership.
It's in the Lexus family's DNA to be a good corporate partner in Southern Nevada and to build lifelong relationships, not only with our customers, but with all residents who live and work in Nevada.
I can't wait to assume this new and exciting management position and to spotlight Centennial Subaru's state-of-the-art amenities. The dealership will offer customers pet-friendly lounges, a dog park, outdoor-themed murals inside the showroom, as well as a kid's play area. The third floor will highlight 10 illuminated vehicle display windows, similar to framed fine art and a massive mountain range mural will run along the rear of the dealership, visible to motorists driving by on the Interstate 95 freeway.
Even though fuel prices are rising and there is a computer chip shortage in the automotive market, consumer demand for new and pre-owned vehicles has never been higher. So keeping this in mind, the old adage that "knowledge is golden" is an important tool to hold in your toolbox when shopping for a new or used means of transportation.
Let me share some insights that may make your decision a little easier.
• Should you lease or purchase a vehicle outright?
While this may depend, in part, on your lifestyle and income, please keep in mind that the average ownership of a vehicle is 36 months. People who lease actually have more options after three years than if they were to have financed the car for 72 to 84 months. For example, if the residual to buy out at the end of the lease is a good deal three years from now, then you can trade or buy the vehicle at that point. But if the market value isn't favorable for the buyer, then you can hand the keys back to the dealership, walk away and start a new lease.
• After you purchase your vehicle, it's important to keep your new investment running at its optimal performance.
Lexus technicians are highly trained and continuously attending industry specific classes to keep them abreast of new manufacturers' updates.
Today's automobiles and SUVs are sophisticated machines that have specific computers dealership technicians use to service vehicles. The neighborhood shop doesn't have and can't afford to buy all the computers needed to service all the different brands of vehicles on the market.
The customer who decided to take his or her vehicle to an independent shop often comes back to us because a new issue has been created, the independent shop couldn't solve the problem or some other underlying issue was missed by the shop. The smartest decision is for a Lexus owner to maintain their vehicle at a Lexus dealership.
While I know price tends to be the primary factor on whether or not a consumer purchases a vehicle from Lexus, what's equally important is the lifelong relationships we strive to maintain with all our clients. Whether it's an online transaction or in-store experience, we cater to all different ways to purchase a vehicle. And after a purchase is made, our customers know they can contact us to take care of all their concerns regarding their vehicle. Transparency through purchase and service goes a long way in this industry and is how we are able to maintain our 5-star customer ratings and solid referrals.
Ryon Walters is the general manager of Lexus of Henderson.