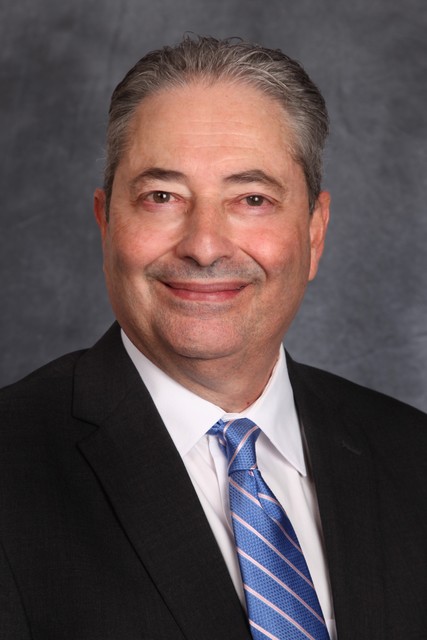 When President Donald Trump signed executive orders this past week moving the United States away from the North American Free Trade Agreement and the Trans Pacific Partnership, many people in Southern Nevada were left wondering how this would affect our local economy. Later in the week, the President of Mexico, Enrique Peña Nieto, canceled a planned meeting with Trump as disagreements mounted.
To understand the possible impact of the president's recent actions, we need to understand Nevada's and Las Vegas' global trade picture. According to the U.S. Census Bureau:
■ In 2015, Nevada had exports of $8.7 billion (2000, $1.5 billion) versus imports of $9.6 billion, resulting in a trade imbalance of $900 million. Switzerland was Nevada's largest export market with $2.4 billion of sales (primary metal manufacturing, aka mining, represented more than $4.2 billion). And China, of course, was the state's largest import market with nearly $4.6 billion of sales in 2015.
■ While Mexico was the fourth-largest buyer of Nevada exports in 2015 at $448 million, it only represented 5.2 percent of the state's exports. On the other hand, Nevada exports to Mexico were only $119 million in 2000. Mexico imported $476 million worth of products and services to Nevada in 2015 causing a trade imbalance of $28 million for the state.
■ Since 2000, Nevada's exports have grown by nearly 500 percent, largely due to the growth of the state's mining industry.
■ Nevada exports to North America were over $1.7 billion in 2015 versus $705 million in 2000, a jump of 141 percent. The largest component of 2015 sales was computer and electronic products (aka gaming equipment) at nearly $600 million.
■ Total 2015 exports from Southern Nevada were $2.9 billion or 33 percent of the state total. In 2005, the region exported just $717 million, representing more than a 300 percent increase.
While some may view Nevada's exports to Mexico as modest, they do not tell the full story.
Escalating trade tensions with Mexico and other important trading partners, like China, could leave our state vulnerable. Because of our location, many people think that only NAFTA could have a potential impact on our city, but the disagreements over TPP and other trade policies could easily be felt in Las Vegas for several reasons.
First, Las Vegas welcomed 5,885,520 international visitors in 2015, of which 1,241,820 were from Mexico and 206,743 were from China, according to the Las Vegas Convention and Visitors Authority. According to CDC Gaming Reports, international visitors stay an average of 5.3 days and spend $1,515 per trip compared to 4.2 days and $1,100 for domestic visitors. Continuing to increase our visitor base is key to our continued economic success as a community, and the international market is an important part of Las Vegas' growth strategy. Any policy that reduces the number of international visitors would be damaging to our economy.
Second, there are less direct but still very important ways in which the Las Vegas area could be affected. Trade tensions could reduce the overall growth of the U.S. economy and, as a result, the discretionary income of Americans across the country could fall. Las Vegas thrives when people feel economically secure and choose to engage in leisure travel. If trade tensions increase economic uncertainty, visitor volume to Las Vegas could decline. Because global trade is such a complex and geographically diversified system, a trade war could impact the financial security of a diverse group of Americans, including Boeing employees in the Pacific Northwest, soybean farmers in the Midwest and technology workers in Silicon Valley.
A third way in which our region could be affected by this situation has more to do with politics than economics. Currently, Mexico works to reduce the number of undocumented immigrants that enter their country from the rest of Latin America and travel through Mexico in an attempt to enter the United States. The Mexican government also cooperates with the U.S. in the battles against illegal drug trafficking and terrorism. If a trade war erupts, it is not inconceivable that Mexico could reduce its efforts in these areas, which could lead to increased problems throughout the region.
We must also remember that some of the largest employers in Southern Nevada earn a large part of their revenue and profits from their operations in Macau, which is part of China. According to FactSet, in 2015, Las Vegas Sands earned 57 percent of its revenue in Macau. Wynn Resorts earned 60 percent there and MGM earned 24 percent. Overall, these three companies earned approximately 45 percent of their revenue in China. The Chinese government controls the number of visitors who can travel to Macau from mainland China. If China wished to retaliate in a trade war, major Las Vegas-based companies could feel the impact.
It's also important to talk about Southern Nevada's connectivity to our trading partners and the rest of the world. Of critical importance is Southern Nevada's transportation system, especially as it relates to Southern California, via Interstate 15, because of our need to be connected to Asia and the Pacific Rim. In the future, the completion of the Interstate 11 link between Phoenix and Las Vegas, along with future extensions of this transportation corridor north to Canada and south to Mexico, will be critical.
As the I-11 & Intermountain West Study noted, "Developing a new north-south trade corridor through Nevada and Arizona could supplement the existing system and relieve freight congestion on I-5, one of only two (including I-15) continuous north-south Mexico-to-Canada interstate routes west of Texas. The CANAMEX corridor, established under the North American Free Trade Agreement, has been designated as such a parallel route, spanning the Western United States between Mexico and Canada through the states of Arizona, Nevada, Utah, Idaho and Montana. However, the CANAMEX corridor is composed of a myriad of existing Interstate corridors and state highways, and is not a continuous route due to a gap in the designation between I-10 and U.S. 93. Implementation of the Corridor can fill this gap — allowing significant commerce, tourism and international trade opportunities across the Western United States."
Southern Nevada's global trade role is key to our economic vitality. It is a critical and complex issue that must be addressed soberly and seriously by policymakers and influencers.
Mike PeQueen, CFA, CFP, AIF is a managing director and partner at HighTower Las Vegas, a wealth management firm. John Restrepo is the principal of Nevada-based RCG Economics, a public policy research firm. They jointly publish the Stat Pack and Fact Pack, a website and sister email newsletter that track key economic trends and business metrics relevant to Nevada decision-makers.