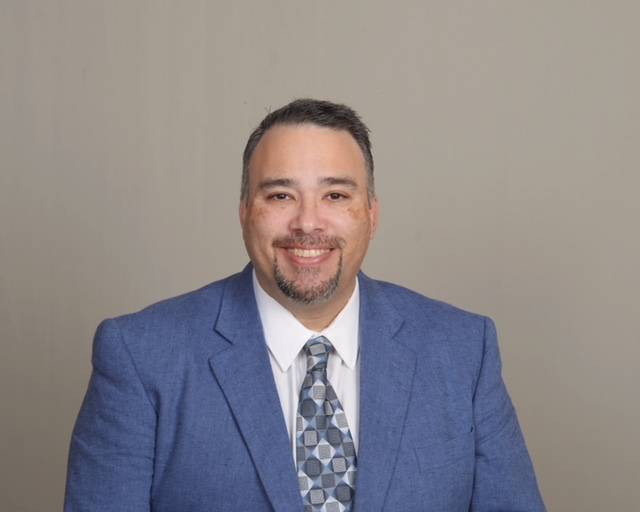 The year 2020 will likely go down in the history books as both unprecedented and game-changing on a multitude of levels. The global COVID-19 pandemic continues to challenge — and transform — social and economic structures around the world.
As one of America's fastest-growing cities, Las Vegas continues to be impacted by the pandemic and its after-effects. For the city's vibrant mortgage industry, the pandemic, at least initially, reduced demand as potential homebuyers were forced to reconsider their ability to finance as large a purchase as a new home.
Technology also has played a critical role in the mortgage industry's ability to adapt to the challenges presented by the pandemic.
Virtual open houses and touchless buying have made it possible for homebuyers to view potential homes, while adhering to federal and state health guidelines. In addition, historically low interest rates continue to drive high demand for refinancing options from Las Vegas homebuyers.
Prior to the pandemic, Las Vegas home prices were rising moderately, slightly under 2 percent; however, real estate giant Zillow predicts that Las Vegas home prices will likely fall by about 1.3 percent over the next year. However, on July 7, Las Vegas Realtors reported the median price for an existing home in Southern Nevada reached a record high of $325,000. This tops the previous record of $319,000, set in March 2020.
Pandemic's impact may last several years
Another factor affecting homebuying is, according to federal lending giants Freddie Mac and Fannie Mae, potential homebuyers who are on work furlough — or receiving non-seasonal unemployment income — are ineligible for qualifying for federal mortgages. The unfortunate reality is that, at least temporarily, business closures and layoffs have impacted mortgage lenders and servicers; some have raised their lending requirements for receiving a home loan by increasing down payment requirements and credit scores to offset the risk and related costs of the loans. Still, a large percentage of borrowers have continued to make their loan payments, and lenders are working with borrowers to mitigate the effects of the economic downturn as much as possible.
Mortgage industry adopts long-term changes post-pandemic
Once the pandemic subsides, the mortgage industry will likely be considerably different than it was prior to its arrival. The mortgage sector is implementing several long-term reforms that will affect how consumers obtain financing. Three of the significant ways the crisis may permanently affect the housing sector are:
• Increased digitization
The COVID-19 pandemic has resulted in mortgage lenders revisiting and often adopting measures to digitize the mortgage process. This will give consumers the option to work with loan officers over the phone and online.
• Delivering consumer relief with both scale and speed
Financial institutions recognize that keeping customers in their homes during both good and, particularly, weak economies should be their top priority. Learning the lessons from the Great Recession of 2008, financial institutions now understand that losing one's job should not mean losing one's home. There is a growing recognition that lenders are not simply in the business of providing loans, but also in assisting consumers in paying off those loans and retaining their homes, quickly and responsibly.
• Leveraging technology to serve borrowers
Not surprisingly, in recent weeks, mortgage servicing departments have experienced a huge surge in call volume, with customers eager to learn what forbearance programs are available. This increased demand from Las Vegas borrowers has prompted the mortgage sector to rethink how it can more efficiently and effectively serve its customers. Greater use of automation is just one of many new methods under consideration as the industry seeks to better service lenders.
• A look ahead: cautious optimism
This spring, sales of existing homes in Las Vegas were down from the previous year's sales by as much as 30 percent in April. As Southern Nevada reopens and the economy improves, many are predicting the housing market will regain the momentum it had earlier this year. And in fact, June's sales were up 45 percent over May 2020.
A positive indicator, Redfin real estate brokerage recently reported that more than 42 percent of Las Vegas-area homes had more than one offer during the four-week period that ended May 10. Several industry watchers believe a low inventory of available homes continues to contribute to the relative stability in the housing sector, especially given the number of layoffs and business closures during the pandemic.
While it is not possible to say with absolute certainty what the future holds for Las Vegas' housing and mortgage industries, if the past is any indication, there is reason for optimism.
Mirroring the housing market's recovery from the collapse in the Great Recession, and allowing for some bumps along the way, there is reason to believe the downturn experienced this spring may yet prove to be a temporary hiccup and not a long-term decline for Las Vegas' resilient real estate and mortgage industries.
Mike Campion is the director of branches for SCE Credit Union's Nevada locations.