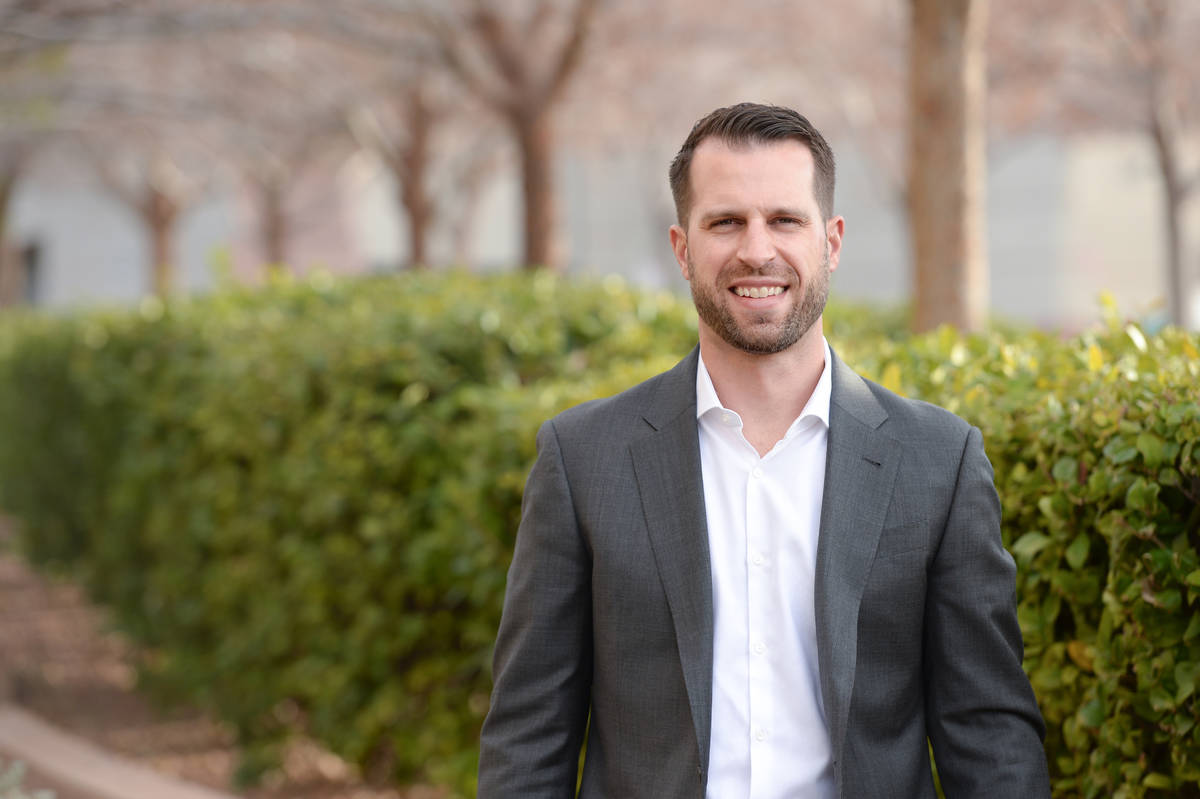 Jobs are opening up by the thousands in Las Vegas, but many individuals are not looking for jobs. They're looking for stability. As companies look ahead, employers are reporting growing difficulties filling positions in Las Vegas due to ongoing fears about the virus, competing unemployment benefits, caregiving strains and more. To address the tight job market, employee benefit packages must adapt to the digital transformation of the last decade and the emotional disruptions and stresses of the pandemic. Here are five trends that can give companies the competitive edge to attract and retain top talent.
HEALTH CARE TECHNOLOGY
In 2020, technology was at the root of everyday tasks and interactions. With restricted access to in-person health care, employees looked for different ways to interact with their health care providers for non-emergency issues and routine care. In March, Amazon announced the nationwide expansion of its telehealth app, Amazon Care, to its employees. The platform allows employees and their families immediate access to health care services via video and live chats, in-app messaging, prescription deliveries and more — a welcome change for individuals seeking accessible, on-demand support.
While virtual care will not replace in-person visits, employers need to prioritize communicating the value of the various health care technology tools that are available to employees. This communication will help ensure that employees have 24/7 access to care and that their health needs are being immediately addressed. Studies have continually shown that increased health care technology utilization results in a healthier and more productive workforce, not to mention a company culture where employees feel valued.
FLEXIBILITY IN THE WORKPLACE
Studies have shown that employees are willing to forego traditional benefits like health care or paid vacations in exchange for more remote-work options. In a recent survey by the Harvard Business School, 81 percent of employees said they preferred not to go back to the office at all or have a hybrid schedule going forward. Remote work is not always the best option for companies, but employees are prioritizing their work-life balance out of both preference and need. As flexibility in the workplace becomes more common, employers benefit from weighing their options carefully, negotiating a more accommodating schedule for those who require it, and adding benefits such as dependent care to help employees balance their professional and personal lives.
MENTAL HEALTH
In 2020, the Principal Financial Well-Being IndexSM reported that mental health and well-being was the most popular category of employee benefits to add or increase among the employers surveyed. To address this growing need, businesses need to understand how mental health affects their workers and communicate the mental health benefits and resources that are included in their benefit plans.
Open communication and transparency about mental health resources and benefits can significantly improve workplace culture, relationships and promote overall well-being. The World Health Organization found that for every $1 spent on treating common mental health concerns, there is a return of $4 in improved health and productivity. As mental health issues continue to rise, employers need to actively engage their workforce and help them get the most out of the mental health benefits available to them.
STUDENT LOAN EMPLOYEE BENEFITS
Recent talks by the Biden administration have considered forgiving at least $10,000 in student debt for college graduates. However, even if talks become a reality, college graduates will still face years of accruing interest. To someone $40,000 deep in student debt, skyrocketing housing prices, bills and basic cost-of-living expenses have made it near impossible to get ahead financially.
Employers are implementing student loan repayment assistance programs that include fixed contributions, matching contributions, consolidating and refinancing. No matter the size of the contribution, the impact can alleviate financial stresses for employees enough to promote financial well-being and improve productivity. Once employees have a plan to cover their student debt, this leaves room to invest in a home, a retirement plan or to prioritize saving.
The benefits accrue to the employer as well. The Consolidated Appropriations Act of 2021 includes a tax provision that allows employers to make tax-free payments of up to $5,250 per year to their employees' student debt through the end of 2025. The provision is expected to become permanent as the debt crisis continues to gain momentum.
DEPENDENT CARE PROGRAMS
The everyday hardships for caregivers across the country are many: stress, anxiety, depression, financial strain. Not to mention lack of engagement and productivity in the workplace. As a result, employers are offering dependent care programs that support employees at all stages of life.
Education and awareness are two key elements needed to support women and men with dependent care responsibilities. Employers should evaluate their wage and benefit packages to include programs such as caregiver leave, elder care, parent support groups and childcare support for new parents.
If employers can take a solution-centric approach, they will be well-positioned to meet the growing needs of a post-pandemic workforce.
Matt Harris is the president and founder of Coreprime, a Nevada-based employee benefits advisory firm dedicated to making the employer-based health care system easier to navigate for Nevada companies and their employees.