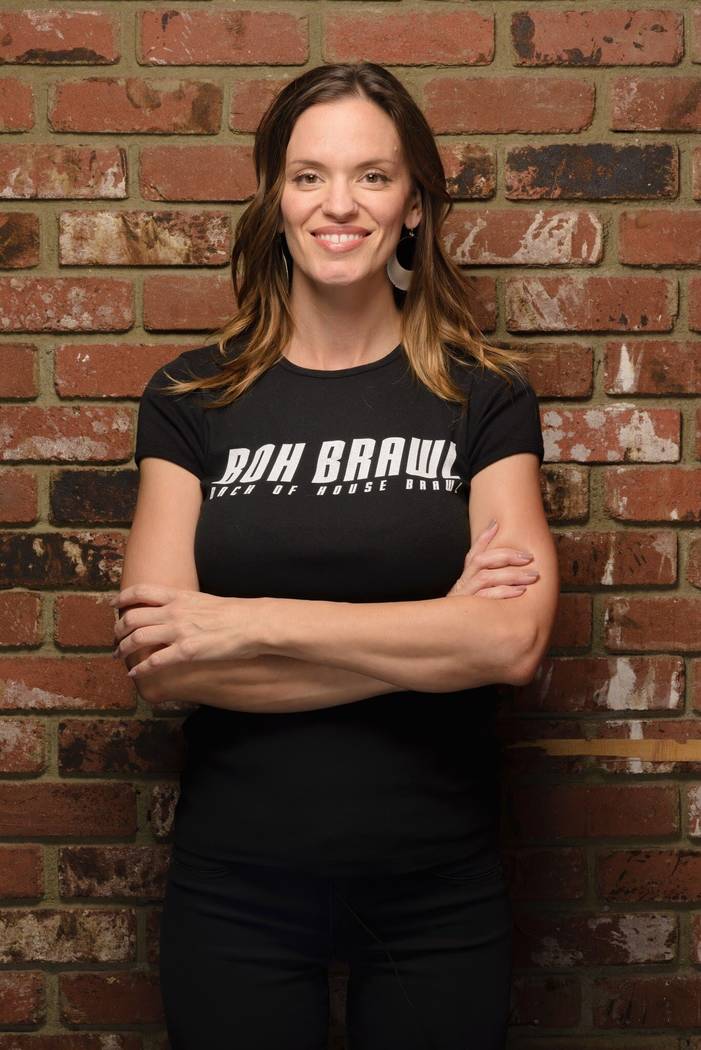 If you love food, and you live in Las Vegas, it's not news that the local food scene is growing in the right direction.
When I moved to Vegas in 1999, I spent all of my extra money eating and drinking at the best restaurants on the Strip. Twenty years have passed, and I still spend all of my extra money on food and booze, but with the majority of it at local off-Strip spots. These owner-operated, neighborhood gems have been redefining the local hospitality experience and it's great to know my dollars are being redistributed directly back into our community.
As our food scene continues to grow, and more restaurants pop up, social engagement is becoming more critical.
Restaurants are looking toward more creative ways to get customers in seats. Chefs are participating in more collaborative dinners, on and off the Strip. You can have a meal with chef Brian Howard from Sparrow + Wolf at Vetri Cucina inside The Palms, or you can visit Mordeo on Spring Mountain Road for a one-time-only dinner, featuring three local chefs, two butchers and local farmer from Desert Bloom Eco Farm. Not to mention the amazing Snack Wagon program pioneered by chef Roy Ellamar, inviting chefs from around the country to cook with him once a month. The end goal is not only to get butts in seats, but to create a more personal connection with the diner, who is looking for an experience more so now than ever before.
When a new guest has the opportunity to meet the chef, even for a brief moment, the chef has the opportunity to create a lifelong customer. It's as simple as the chef asking one question: "Is this your first time in?" If the chef goes above and beyond to tells the guests his or her favorite place to dine in Vegas, they'll be back next week or at minimum tell everyone to eat at their restaurant through social media.
More local food festivals like Whiskey In The Wilderness, Vegas Unstripped, Great Vegas Festival of Beer, First Friday and Last Friday are popping up. I went to "Gin in the Alley" a couple months ago downtown and was blown away from the culinary and hospitality experience they delivered. These festivals are a great way to engage with locals in the valley. Each restaurant is typically serving one badass dish. What happens after the guest gets a bite of the Shrimp Toast from Flock and Fowl, they want more! If the chef plays it right, it's the perfect teaser to get the locals in the restaurant the following week.
Another fun way for chefs to engage with locals is through SecretBurger.com. I launched SecretBurger.com to connect a community of foodies with top chefs through a series of "off the menu" dishes and experiences served for only one day. This drives high-margin covers into restaurants on off-peak hours for something exclusive every month. Since tickets are pre-sold and there's a limited amount, the chef goes over the top and becomes super creative by serving off-brand dishes with a story that you'd never usually see at their restaurant. The story shows the personality of the chef, and the connection begins even before the guest arrives.
It's not easy to run a restaurant, especially if you are a chef-owner that doesn't have a casino to back you. When you see a chef at an event, festival or even in the restaurant, give them a high-five or buy a beer for the back of house staff. They work hard every day to gain instant gratification of seeing guests leave their home with a smiling face.
Widely recognized as Las Vegas' premiere culinary event maven, SecretBurger President and founder Jolene Mannina has become a leader in the food and beverage scene. From her start in the restaurant front of house to curating the city's most exciting and longest running chef throwdown, Mannina has dedicated her personal and professional life to helping diners eat well. SecretBurger gives local chefs the freedom to be creative with pre-sold dishes in restaurants in 15 cities.