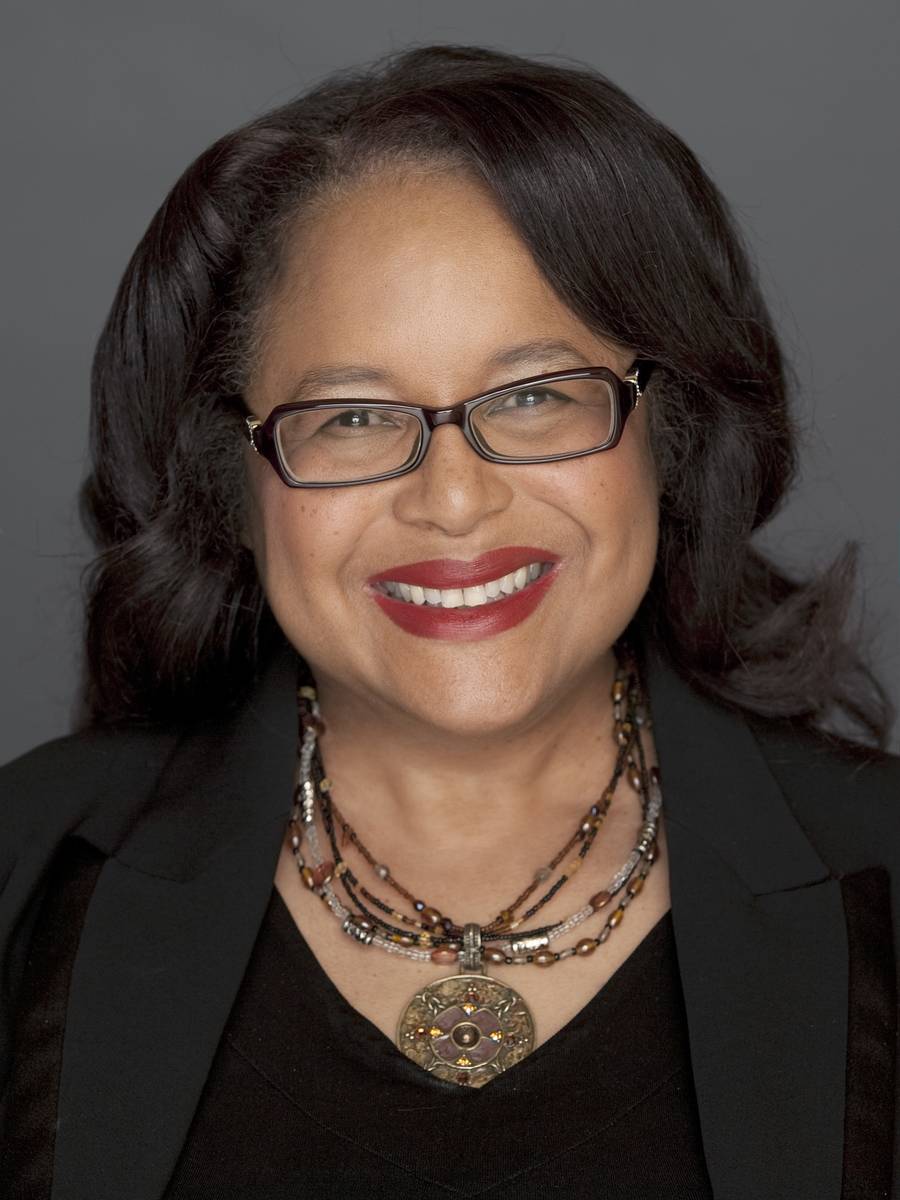 EVENT: With founding support from MGM Resorts International, FWLE seeks to continue and expand the social impact of Las Vegas' Women's Leadership Conference. The 14th Annual WLC will be held Sept. 13 at The Mirage. For more information or for sponsorship and registration info, visit www.fwle.org.
———————————————————————————————————————————————-
The COVID-19 pandemic has upended our economy and the lives of almost every American, but working women at all levels, especially Black and Latina women, have been hit the hardest of any segment. Pre-pandemic, the struggle of millions of women to make ends meet — due to overrepresentation in low-paid jobs, the gender wage gap, inadequate childcare, workplace discrimination and barriers to career growth — was widely documented, and regrettably, accepted as commonplace. However, since the onset of the pandemic what has stunned the nation is the staggering magnitude of its damage to women's employment and the slow pace of their rebound.
The first-ever female recession or "she-cession" induced by the pandemic has led President Joe Biden to declare it a "national emergency." The stakes are higher than just the loss of jobs and wages, as devastating as that is. Most worrisome is the potential long-term impact on the modest pre-pandemic leadership gains women had made and their trajectory for future career advancement — at great cost to our society.
Over the course of the first year of the pandemic, the disruption of women's employment was historic. Women, in particular women of color, lost more jobs than men, recovered fewer jobs than men, and left the workforce altogether in greater numbers than men. A few grim statistics, as reported by the National Women's Law Center ("A Year of Strength & Loss: The Pandemic, The Economy, & the Value of Women's Work" (March 2021)), show how destructive the pandemic has been for women's employment and their fragile economic security.
As of February 2021:
• Women lost more than 12.2 million jobs from February 2020 through April 2020, 11.3 million of which occurred in April 2020. This single month of job losses destroyed almost an entire decade of women's job gains since the Great Recession. (p. 3)
• Women were short nearly 5.1 million jobs compared to February 2020, with women accounting for 53.5 percent of the net job loss since the pandemic's start. Men were short 4.4 million jobs. (p. 3)
• The unemployment rates for Black and Latina women — many of whom are concentrated in low-wage and service jobs — were more than 1.6 times higher than White men's experience. Compare: Black women's unemployment rate peaked at 16.6 percent (May 2020) and registered at 8.9 percent in February 2021; Latinas' unemployment rate peaked at 20.1 percent (April 2020) and registered at 8.5 percent in February 2021; whereas White men's unemployment rate peaked at 12.3 percent (April 2020) and dropped to 5.3 percent in February 2021. (p.3)
• More than 2.3 million women completely dropped out of the U.S. labor force between February 2020 and February 2021, far exceeding the 1.8 million+ men who left the ]workforce during the same period. (p. 2)
• Women's participation in the U.S. labor force plummeted to 57 percent, their lowest level since 1988; men's workforce participation was 69.6 percent. (p. 3)
Much has been written about the cascade of factors that contributed to this bleak picture — among them the heavy pandemic losses sustained by service industries dominated by women (such as leisure and hospitality, retail, health care and education); school closures; the lack of affordable childcare compelling women to assume the brunt if not all of the homeschooling, household and in many cases elder care duties; lack of sufficient parental job leave; and the challenge of balancing increased demands of job performance from home on top of mounting family duties.
The cumulative effect of all the foregoing has forced many women out of the workforce, and/or depressed job satisfaction and career ambitions for those who remained employed. Bare statistics do little to convey the deep stress and suffering endured by the women and families they portray.
The harm wrought by the pandemic's "she-cession" ripples throughout society, far beyond a short-term job interruption for women workers. It hurts families — particularly those headed by women, decreases overall consumer spending, reduces the tax base, increases the retirement payout gap between women vs. men (because of women's smaller lifetime earnings), and stymies our economic recovery. The Center for American Progress projects that the reduction in mothers' work hours and labor force participation will result in an estimated $64.5 billion in lost wages and economic activity each year ("When Women Lose All the Jobs: Essential Actions for a Gender-Equitable Recovery," Diana Boesch & Shilpa Phadke, Center for American Progress (February 1, 2021), p. 9).
These trends have profound ramifications for the pipeline of women leaders stretching into the future. Even with slow but steady progress between 2015 and 2020 in lessening the corporate leadership gender gap, by the beginning of 2020 women still held only 38 percent while men occupied 62 percent of manager positions — due to a host of interconnected systemic barriers ("Women in the Workplace 2020," McKinsey & LeanIn, pp. 8-9).
The pandemic has already jeopardized if not wiped out this meager progress, as illustrated by IBM's Institute for Business Value study, "Women, leadership, and missed opportunities" (March 2021). IBM found that, despite diversity initiatives, the number of women serving in senior leadership positions over the 10 bellwether industries examined barely budged during 2019 – 2021, with few gains above the 8 percent women on executive boards and 10 percent in C-suite positions. (p. 3) Worse yet, during the same two-year period the pipeline of women to fill executive positions narrowed. Fewer women were in senior vice president, vice president, director and manager roles in 2021 than in 2019, and women in the early and middle stages of their careers, primarily those aged 20 to 34, were the most vulnerable to pandemic displacements. (p. 4)
Equally concerning was IBM's finding that gender equity is still not a top 10 priority for 70 percent of global businesses — despite the spotlight on pandemic-related challenges faced by women, and the mountain of published proof correlating leadership gender diversity with stronger financial performance, stronger innovation and stronger customer and employee satisfaction and retention. (p. 2)
The gender inequalities laid bare by the pandemic did not originate with COVID-19; they have existed for generations. We should not allow another generation to pass without enacting the pragmatic equitable solutions we have the capacity and know-how to implement, such as:
• adequate affordable childcare infrastructure;
• flexible work policies and practices;
• greater access to medical and mental health resources;
• effective enforcement of anti-discrimination measures;
• inclusive work environments; and last, but not least,
• equal access by women as well as men to the education, developmental opportunities and support (formal and informal) networks crucial to leadership advancement.
America's need for qualified leaders, regardless of gender or other diversity, has never been greater or more urgent, as we confront unprecedented change accelerated by the Fourth Industrial Revolution's digital transformation, amidst the myriad massive problems we face. Rectifying long-standing gender disparities is not only a matter of social justice — economic necessity mandates that we fully and fairly utilize the human capital of women and women of color.
Americans undertake audacious objectives and make extraordinary accomplishments when we set our hearts and minds to it. Achieving gender equity, for the benefit of our families, our economy, and our society is within our power. All it takes is the collective courage and will to succeed.
Phyllis A. James is founding president and CEO of the Foundation for Women's Leadership & Empowerment (FWLE), a 501(c)(3) nonprofit organization established in May 2019 to help remedy one of America's and the world's most urgent needs — expanded access by women and women of color to affordable, high-quality educational experiences that prepare them (as well as men) for leadership roles across society.