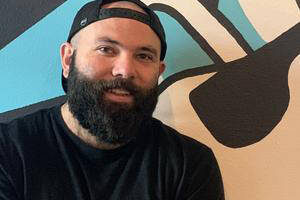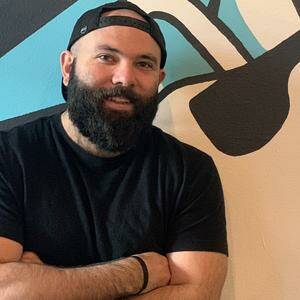 Facebook, Instagram and Whatsapp recently all gone down in a major outage, with users realizing their apps all completely stopped working. For any business, having your website go down can cause significant revenue losses if they are not properly prepared.
Discovering your website is down during work hours can disrupt your business's daily activities, however, there are ways you can prepare yourself for any technological barriers.
SET UP WEBSITE DOWNTIME MONITORING
By setting up website monitoring software, you are able to monitor the status of your website 24/7 to ensure that your website works smoothly in the background through real-time alerts.
For example, the tool Freshping offers 50 checks at one-minute intervals, allowing you to stay on top of any errors that could affect crucial subpages, like subscription forms or category pages. Whilst these errors can occur often, being kept in the loop of any potential issues can help you prevent your whole website from crashing.
Software designed to monitor a site can't prevent the worst from happening, but it can offer peace of mind in helping to ease what would ultimately be an extremely stressful situation.
IMMEDIATELY STOP ADVERTISEMENTS
If you have outgoing payments being made toward Google's advertising system, be sure to pause them as soon as you spot any issues with your website, otherwise you'll continue to spend unnecessary money that fails to gain you any online traffic.
Once you have logged into your Adwords account and paused all campaigns, you should also stop any social media advertising on sites including Facebook, Twitter and any others optimized for click-through rates or conversions. Also, remember to pause any automated email newsletter campaigns that might be scheduled, as they also will direct traffic to your unavailable site.
NOTIFY AND REASSURE USERS
Whether you operate an online service relied upon daily by clients or you are selling a product or services to customers, letting users of your websites know you're experiencing an issue is very important. Explain simply the reason behind what's happened, and reassure them you are working toward getting things back working as quickly as possible.
Once you have sourced the root of the problem, the quickest, most effective way to notify users is through your social media channels. If you have an active social presence, your clients and customers are most likely to check there first to seek out information, so try and post as soon as possible. If necessary, inform them how your website's error could affect the delivery of their orders. Alternatively, you can contact your clients by email to reassure them that their private data is safe.
CREATE A BACKUP SITE
Unfortunately, website crashes are beginning to happen on a more frequent basis, so it may be worth creating a backup website, allowing your users to retain access to your services.
Whilst it won't save you from financial losses or fluctuation of your original website traffic, it will allow you to communicate with your customers and clients, highlighting your trustworthiness and dependability in a time of crisis.
A backup site doesn't need to have the same functionality as the original, and can simply contain static pages solely. However, it is a great way to maintain your business's basic functionalities whilst you are working on fixing your original website.
UTILIZE THESE HANDY TOOLS GOING FORWARD
When launching or running a business, it's great to have a wide range of online accessibility within the digital world. There are a variety of tools out there that can help you with some of the important aspects of your business, and help smooth things over when problems do occur.
From financing and marketing strategy, to human resources, sales and project management, here are 20 tools every startup and small business needs.
JC Glancy is the co-founder of business formation startup provider, ZenBusiness, a public benefit corporation empowering the next generation of small businesses to be successful.