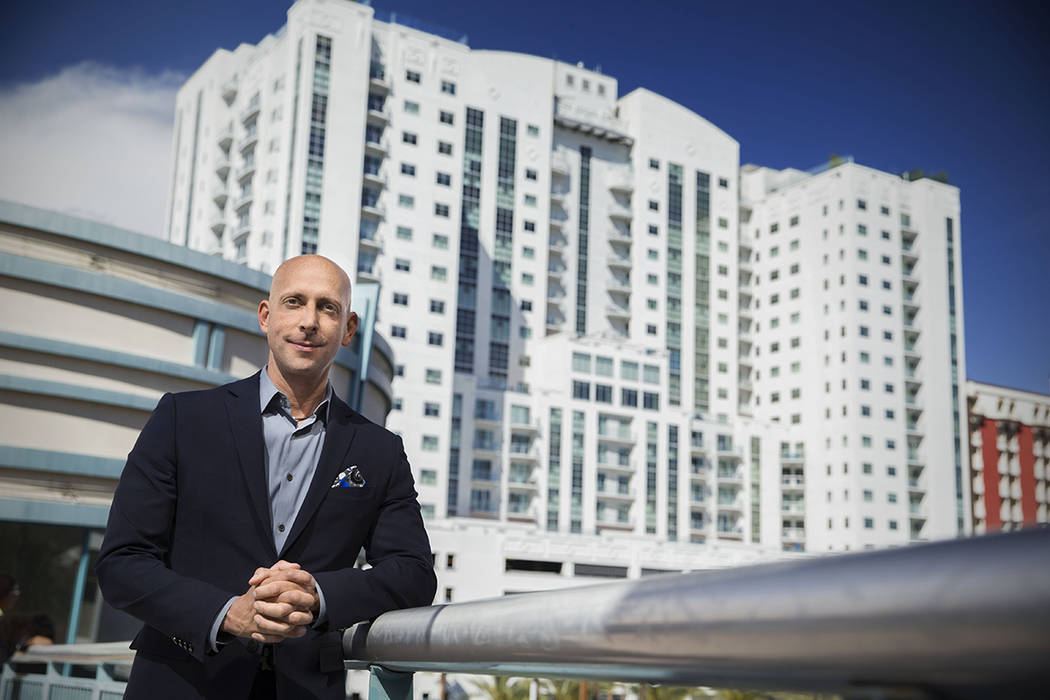 With the elections around the corner, many are skittish to make real estate purchases, as pre-election jitters and fear of the unknown easily infiltrates market perceptions. As a principal at KRE Capital LLC, I've gained a deep understanding of the local market through our 2013 acquisition of 1,300-plus condominium residences at The Ogden and Juhl in downtown Las Vegas and One Las Vegas on the south end of Las Vegas Boulevard. With more than 20 years of experience working in multiple national markets, and as owner of the largest condo portfolio in the city, I closely track national and local trends daily and see no signs of a real estate bubble.
Since the last recession, the Las Vegas real estate market has grown to be one of the strongest in the country and will continue to grow. That's not an anecdotal opinion but one based on documented factors which underline stability in the Las Vegas market.
• First, while single-family home prices may be nearing pre-recession pricing, condos remain well below that mark and are a bargain compared to places like California; making our city highly desirable for "economic refugees" seeking an improved quality of life.
• Second, the mortgage world has been drastically reformed post-recession, adding greater stability to lending practices. One hundred percent financing and interest-only loans no longer exist.
• Third, while interest rates have been climbing, they are historically very low.
• Fourth, the days of "flipping" for a fast buck are over. Today's buyers are seeking primary and secondary homes and are using cash if they can. In fact, 38 percent of our portfolio's recent sales have been cash.
All this has added to far greater stability in the marketplace.
Further, take a look at what's happening in Las Vegas, which is an economic powerhouse with record-high employment and a thriving economy, and lifted by the Vegas Golden Knights, the Aces, the Lights, and, soon, the Raiders. Community spirit is high and we're attracting international attention because of it. All this is driving economic development, such as the two major stadiums now under construction for the Raiders and the 51s.
Las Vegas is a world-class destination for hospitality and is now becoming a true world-class city thanks to smart local initiatives that support transportation infrastructure and a business-friendly environment.
Current examples include the creation of an Innovation District in Downtown Las Vegas; a growing technology sector, making Las Vegas the "Silicon Desert;" opening of the UNLV School of Medicine, which is expanding the Las Vegas Medical District; and UNLV's Boyd School of Law which is catapulting in national rankings.
And as tourism has returned and surpassed pre-recession numbers, the LVCVA is investing more than $1.4 billion in an expansion and re-imagination of the Convention Center District that ensures our city remains the world's top convention destination. Hopefully soon, Las Vegas will also have its own first-rate art museum, a project for which I serve as a board member, and a project that I am very passionate about, and believe will be a compliment to the burgeoning community downtown
With market stability in control and a thriving local economy, Las Vegas is catching up with other major metropolitan areas that recovered more quickly after the last recession. As such, Las Vegas is experiencing rising real estate prices, not due to a real estate bubble, but because of higher employment, a growing population and a shrinking inventory.
That means there are still great values to be had in the local market for both single-family and multi-family housing. Plus, with interest rates on the rise, now is the time to make that real estate investment.
There is no better way to cast a vote of confidence in your city than by making it your permanent home.
Uri Vaknin is a partner at KRE Capital LLC, which owns more than 1,300 condominium residences at The Ogden and Juhl in downtown Las Vegas and One Las Vegas on the south end of Las Vegas Boulevard.