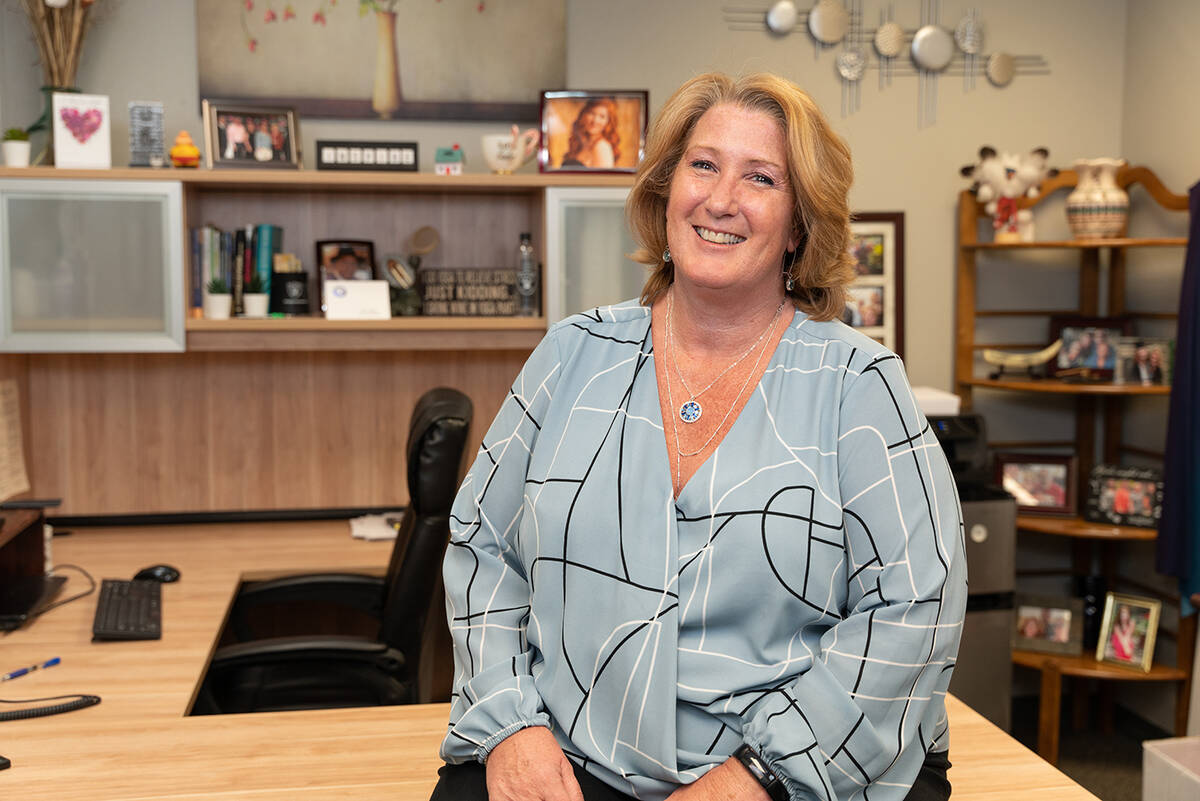 As the holiday season approaches, inflation and rising costs continue to affect too many in our community. While it's true inflation decreased half a percentage point compared to last month, this is not enough to have a significant impact on those struggling most.
At HopeLink of Southern Nevada, we have seen significant increases in people turning to us for help for everything from emergency shelter to assistance paying utility bills to utilizing our food pantry and much more.
Our case workers hear frequently: "I didn't think I would ever need help in this way." In many of these situations, what our clients mean is: 'I have a good job, I'm typically on time with my rent and bills.'
However, what they typically don't plan for is how one car accident or medical emergency can derail everything, and they now find themselves behind when they were able to get by before.
To help avert these crises, we've created a multitude of programs and assistance opportunities, particularly during the holiday season. We partner with other organizations to create meaningful opportunities to give back and "hopelink" individuals in our community. But there is more than can be done.
At HopeLink, we feel strongly that businesses have an important role to play in being good stewards within the community, as well as to their employees. By partnering with a nonprofit organization, such as ours, businesses can create a "link2hope" between themselves and those in need. These opportunities also allow employees a way to give back, particularly during the holiday season when it is imperative to give thanks and lift each other up. Businesses can join HopeLink and volunteer for our client Holiday Shop, help stock and distribute food from our food pantry, shop for necessary household items, pool donations as part of corporate giving, or what nonprofits need most, become a monthly recurring donor.
We are currently accepting donations for our 21st annual Toy Drive now through Thursday, Dec. 8. All toy donations will be set up in our "store" where our clients can schedule a day to "shop" and pick out gifts for their children. We will have volunteers on-site to wrap presents for HopeLink clients, helping to alleviate holiday stress for families getting back on their feet.
Toy donations can be shipped directly to our Henderson office, 178 Westminster Way, or purchased directly from our Amazon Smile Toy Drive wish list at smile.amazon.com/charitylists under HopeLink of Southern Nevada and will ship directly to our office. Direct donations are also encouraged so we can purchase any remaining gifts that were not donated and help us bridge the gap grant funds don't cover, allowing us to ensure no one is turned away. Direct donations can be made at link2hope.org.
Anyone interested in volunteering their time to help sort toys on Dec. 12 and 14 or with the holiday store for clients on Dec. 19-20 can sign up on our website under "Volunteer" on the homepage.
In lifting the community up, particularly during the holidays, businesses can take that vital step in helping to raise fellow community members out of hard times.
HopeLink's mission is to first and foremost, prevent homelessness and keeping families together. The work we do consists of helping residents of Southern Nevada with housing, food, medical, employment, shelter, utility and low-income homeless assistance programs.
Stacey Lockhart is the CEO of HopeLink of Southern Nevada.