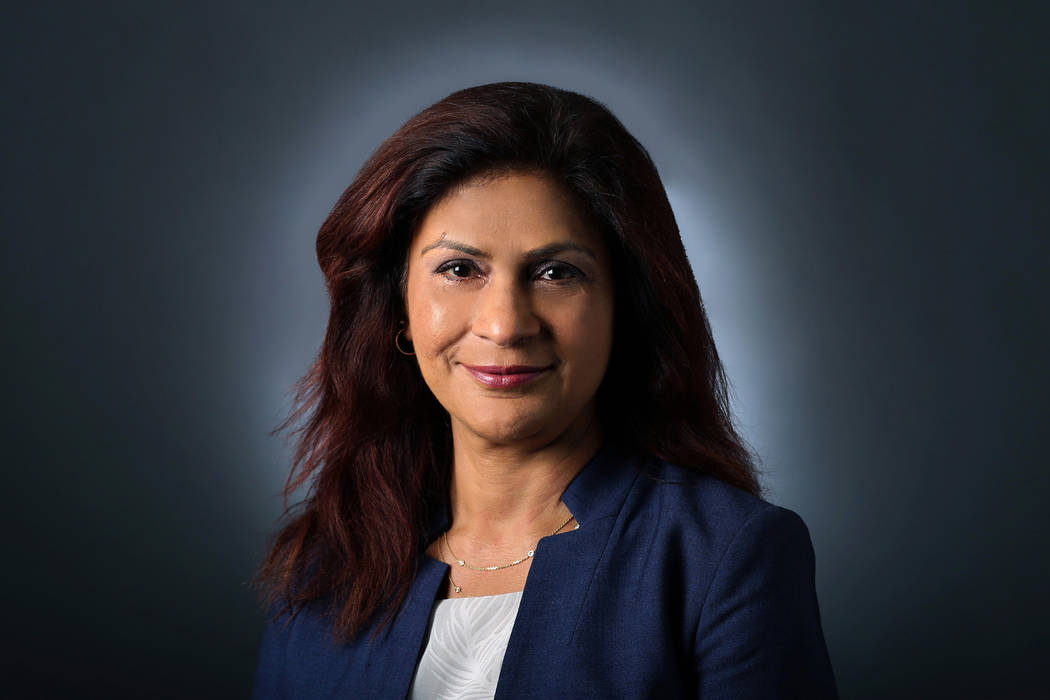 Life forces us to evolve, adapt, grow and change. For most people, change is hard, whether we encounter it in our personal lives or our professional ones. Major changes in our personal lives could include a move to a new home (project-related change), a change in marital status (socioeconomic change) or welcoming a new baby (financial changes that may lead to a different lifestyle). We are seldom formally taught on how to deal with such changes effectively as part of our education and training.
Charles Darwin said that it is not the strongest or the most intelligent who will survive but those who can best manage change. As we enter into the business world, we face changes in technology such as platform modernization in a bank to accommodate more functions and digital applications. Change in corporate culture can come about as the result of a new CEO vision. A new vision will affect many changes in the back-end processes. Some of these changes can impact the corporate infrastructure and the systems running the organization. None of these changes can be successful unless we focus on the impact they have on people. These changes will impact every individual differently — by changing their job roles and functions; by creating new departments; letting some people go; and hiring new workers.
Businesses have been implementing changes in their environments and studying effective ways to implement change for decades. The discipline that studies this behavior is called change management. We can learn much from this discipline that positively impacts our personal and professional lives.
WHAT IS CHANGE MANAGEMENT?
One of the best definitions of change that I have come across is from Prosci, a private company based out of Colorado. According to Prosci, change management is the application of a structured process and a set of tools for leading the people side of change to achieve a desired outcome. I find this definition particularly compelling as it identifies the key processes of the disciplines. Let's take a look:
• Structured process
As long as the organization follows a structured approach, chances of implementing a successful change greatly increase. There is a fair bit of debate in terms of which methodology works best. It's worthwhile to look for alignment of the approach with your industry. Just sending the team for training isn't the answer because you haven't told them the "why" we are doing this and heard their responses. When you have engaged people in making the decision to change, they are more apt to want to change. Remember, you can't inflict change on anyone. Each person makes a conscientious decision to either embrace or resist change.
Most consulting firms, including The Big 5, have a change management methodology that their consultants use. Several academic institutions have programs on change management. Northwestern University, University of Houston, Mount Royal University and Utrecht University are to name a few. CCMP is a designation that is obtained from the Association of Certified Change Management Professionals. Then there are boutique firms. Prosci is one of them that I particularly like. APMG is another that is used widely in Europe. Then, there are the hardware and software organizations that will offer change management during the implementation of their product. This would be firms like IBM, Oracle, HP and the like.
• Set of tools
Having a set of tools that allow you to perform the diagnostics is valuable, especially if you are looking to make the change enterprise-wide in a large organization. The ability to administer the assessments that allow to gauge the size of change, its impact on the organization and its change readiness is paramount. You also want to determine the risk factor(s), be able to understand the culture and your sponsor from a objective perspective. The assessments can help you identify the areas that are red flags. I also would look for tools that have the ability to consolidate the results and generate analytics to get nice graphics that you can use to report to the executive. Be sure to look for a set of tools that allow you to do all of that. Keep in mind there will be some data that you want to share with the group and some you don't. These tools also will help you assess if you were successful and where you weren't, and then measure again when you changed the tactics.
• People side of change
Regardless of the type of change we are need to implement, it is important to remember and understand its effects on individuals. It is important to remember that unless we touch hearts and minds of people; unless we share the "why" we are making the change — and what the impact would be if the change was not made — it is unlikely the change will be successful. In today's environment, employees are asked to make multiple changes simultaneously. A human resources process may change with respect to changing a benefits provider; or a purchasing process may become more streamlined while the team is working on platform modernization.
Differentiate between the changes that affect the individual personally and professionally. Employees often get saturated with change. Determine what is the saturation point for individuals and for the team. Try to put yourself in the shoes of your employees and imagine how you would feel. What are the fears and questions that come up for you? Midlevel managers and supervisors are in a particularly tricky position as they must first accept the change themselves and then assist their teams to adapt. They must learn to discern when change is being resisted by whom; by how much; why, and what tools are available to them.
As a change agent, you will need to ensure that your sponsors are supported. You need to have a very clear understanding with them what you need from them and when and why. Remember their focus is market-driven — profit and loss statement, bottom line, shareholders, new markets and new geographies and new competitors. You need them to press the "send button" from their inbox. You need them to do a video recording. You need them to be appear to be active and visible, motivated and high energy and empathetic and ambitious.
They will also want to know what value they are getting from your work and if the needle is moving, what is particularly effective in their culture and what isn't. You will need to negotiate actions in stakeholder management, and steer the boat in the right direction. A good sponsor will assist you in opening doors for you and determine the friends and foes of the change with formal and informal data. Needless to say, you need to get this right.
• Desired outcome
Having a clear definable outcome demands that we are able to articulate clearly what is success. We need to establish where we are at before we begin the change implementation and to the extent we have been able to move the needle with all our efforts. This should be published and agreed upon with the project team, the sponsor and the change team. The extent to which we have been able to clearly articulate the desired result, identify the metrics at various stages of the project, measure the gap between the now and the desired state and gain agreement with the stakeholders will determine the success of the project.
Michael Gale, a partner at Pulsepoint group estimates that 84 percent of companies fail at digital transformation. McKinsey and Co. estimates that 70 percent of all large-scale change projects fail. So, how can we introduce change effectively in our organization? What are the lessons we can learn from hundreds of organizations that have tried to implement change? First let's take a look at the types of changes that are currently driving Las Vegas.
MAJOR CHANGES IN LAS VEGAS
1. The recent Supreme court decision to allow sports betting will change the behavior of gamblers, not just in the United States. Consumers will have easy access to online sports betting from not just around the country but from around the world. The digital revolution will facilitate customers to engage more easily in sports betting online and on their mobiles. The change will affect the providers of the service just as much the customers.
2. Opportunities to expand casino business in the Japanese market will significantly affect the gaming industry. Organizations, such as MGM Resorts International will strive to acclimate to the Japanese culture and provide these services.
3. The manufacturing and logistics in companies, such as International Game Technology, Scientific Games, Tesla and Amazon, are changing the traditional processes as they deploy artificial intelligence, robotics, software development and engineering. They are changing our stereotypes of manufacturing altogether. Manufacturing is no longer blue-collar work. These industries require forward-looking individuals with good problem solving, math and statistical skills.
4. The cannabis industry is changing the behavior for recreational and medical users. Our culture and social interactions will adjust as legal marijuana lounges open; as products, such as pot-infused chocolates and lotions become more accessible.
5. We have already seen the changes in the banking industry as it changed our behavior. We prefer the convenience of online banking, which reduces the need for employees and expensive physical locations. Digital innovation is listed as the No. 1 trend in banking.
6. The hydroponics industry is on the verge of changing how we access fresh fruits and vegetables. Most people prefer the taste of products grown this way as they retain more nutrients and freshness. Instead of seeing farmers toiling in the fields, we will see farmers as lab technicians, measuring the exact amount of water required and ensuring specific nutrients are infused.
7. The legal community is also undergoing significant changes in Las Vegas. The 2018 industry outlook from Major, Lindsay and Africa suggests that law firms are evaluating charging less for doing more as they review profitability. They are turning to analytics to evaluate business trends — such as the cannabis industry, sports betting and gaming. They are identifying ways to be more productive, develop new pricing models and and adopting artificial intelligence to automate and streamline routine functions and processes.
WHAT DO CHANGE MANAGERS DO?
"There is nothing more difficult to take in hand, more perilous to conduct or more uncertain in its success, than to take the lead in the introduction of a new order of things" – Niccolo Machiavelli. Sadly, he didn't know that much about change management.
A change manager will work at a project level to make the project a success. He or she will collaborate with the project team to ensure that not only the project comes in on time and under budget, but also the value of the project is sustained and increased over time. While the project manager's focus is on the executive's decisions, the change manager's focus is on executive's actions. The change manager leverages current opportunities and new opportunities to stage the endorsement from the sponsor and the leadership. The change manager realizes the employees, the managers and the supervisors all need to see the executive modeling the behaviors that need to be changed. They ensure the executive not only motivates, cheers and guides employees but is also there to celebrate and support the journey.
At an organizational level, change practitioners are working with the leadership team, to develop the policies, procedures and processes to move the enterprise from an "as-is" state to a "to-be" state. They will work with the sponsors of change to collect informal data, develop understanding of the culture and choose champions who can model the change. The change manager will continue to build the leadership's competency, their strategic capability to increase the organization's capacity and responsiveness to change.
Change managers also work with managers and supervisors to support them. The midlevel managers do a good part of the the heavy lifting of implementing change in their business units. Many individuals in these positions need to recognize and address their employees who may get stuck in adapting to change. They must identify which changes are high priority, and in which order changes should be implemented on their team. They also need to recognize which individual is change-resistant and what can be done to support the individual.
The good news is that change is very manageable. Moreover, once we learn the effect change management can have in our professional life, the rules also support us in our personal lives.
Shamila Mackie, MBA, is a Las Vegas business consultant and change management professional. Mackie was a global program manager for IBM and has worked with companies worldwide.