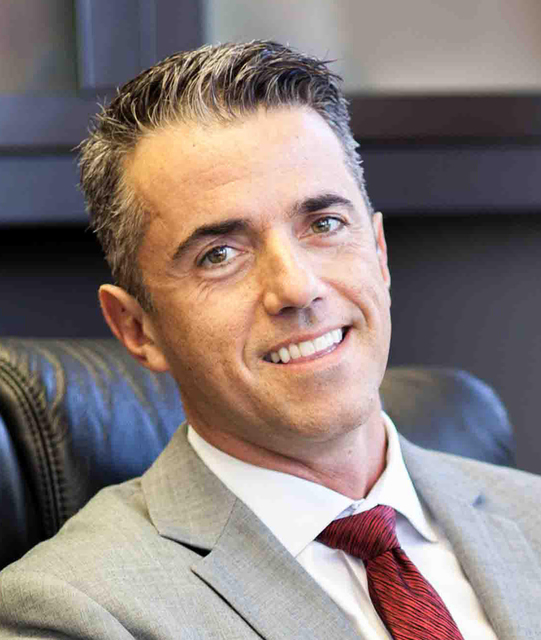 It's been in the air for much of the past year, and as many of the some-feared and some-promised changes have happened around us, those health care business owners who rely on insurance reimbursement have waited with bated breath for a sign of what's to come. The Trump administration has promised, via stump speech and now executive order, the rapid repeal and replacement of the Affordable Care Act (Obamacare), but what is simple to say is often far more difficult to accomplish.
Medicare unsustainability
As many know, the U.S. population continues to age (34.9 million people over the age of 65 in 2000, 40.2 million in 2010 and 46.2 million in 2014). This has contributed to explosive growth in Medicare participation, from 20 million in 1970 to 54 million in 2014 and projected at 90 million by 2040. In addition, the ratio of working-age individuals to Medicare-eligible citizens has continued to decrease. In 1945 this ratio was 41.9 workers to every putative retiree. In 2010, the ratio had decreased to 2.9 to 1, and it is projected to fall to 2.3 to 1 by 2030. This has resulted in a dramatically increased share of the federal budget being devoted to Medicare – from just 3 percent in 1970 to 14 percent in 2014 and projected at 20 percent by 2040. By any measure, these trends are simply unsustainable.
Nevada represents a unique market and challenge for government payors. As the state with the highest percentage of physicians "opting out" of Medicare participation (22.7 percent of Nevada-licensed physicians), the pressure to innovate here will be felt at a lower level and a later time than in other parts of the country. This owes to the fact that innovation in reimbursement almost always starts with the federal payor: Medicare. Medicare occupies a unique and protected market position that results in its market leadership. Medicare simply cannot turn away applicants. If your age and citizenship qualify you, Medicare must cover you. As Medicare changes, the market adapts and private payors follow, because they can. In other words, if Medicare decreases reimbursement and is the default insurance for aging Americans, private payors need do little better.
The Obama administration's efforts to avoid reduced care or reimbursement as means of fiscal sustainability through the Center for Medicare &Medicaid Innovation (CMMI) have been ordered halted by the new administration. The program efforts in jeopardy include: Accountable Care Organizations (ACOs), "bundled" coding/billing (i.e. standardizing the response to certain presented conditions), gain sharing and comprehensive joint replacement programs (i.e. moving joint replacements to outpatient care facilities). This likely leaves government payors with a single tool for cost savings: lower reimbursement, and the solution requires the system to do more (or better) with less (or at least with no more).
Insuring the uninsured
In a surprising show of non-partisan support, the American public has determined to no longer accept 30 million uninsured Americans who are not Medicare-eligible as the status quo. Caring for these individuals through catastrophic care via public emergency rooms has become untenable both fiscally and morally. However, the unexpected election result further underlined the use of the "individual mandate" as a method to accomplish care for these individuals is similarly unacceptable as status quo, because of the upward pressure this places on insurance premiums, which turned out dramatically higher than even the most pessimistic analysts had predicted.
At the latest installment of the Barrick Lecture Series at UNLV earlier this month, Dr. Atul Gawande, author of the international bestseller "The Checklist Manifesto," noted the public policy paradox of greater breadth of care at a lower cost to consumers has only three potential solutions: (1) the individual mandate (i.e. requiring all taxpayers to obtain health insurance or face a fiscal penalty); (2) a single-payor system (i.e. a government controlled/funded insurance program for all citizens); (3)"high-risk pools (i.e. state-based insurance pools covering those who are currently sick or who have been sick in the past) or, importantly, some combination of these structures.
In short, we want more medical coverage provided, and we don't want to pay more for it. Increasing premiums are a political non-starter, as is denying coverage to society's most vulnerable. The only variable left in the public health care equation is productivity. To achieve the goal of fiscally solvent and widely accessible health care, the industry must resolve to do more with the resources at its disposal. Broad agreement is found in outcome-based payments, though the path to this destination is politically fraught.
Value-based care
Value-based care (VBC) reimbursement models have been established to replace the traditional fee-for-service (FFS) model that has dominated American health care for generations. FFS models reimburse health care providers for services rendered in the form of treatment or testing and have seen unsustainable inflation over the past 10 years (65 percent higher than market-wide inflation). Due to dissatisfaction with increasing costs, payors and the insured have put pressure on providers to deliver better care with greater efficiency. Thus, VBC is a broad category of tools and structures that ensure a team-based approach to medicine and a medical consumer's access to a wider variety and breadth of interconnected medical services and professionals.
Electronic health records
One of the key elements of a VBC system is the interoperability of health care records, which permits and encourages (by ease of use) coordination of care across providers and specialists who are not otherwise connected. This reduces redundancies and the probability of contraindicated treatment being administered in good faith. Nevada implemented an Electronic Health Records program (EHR) in January 2010. Under the Nevada Revised Statute section 439.538, individuals can opt out of the electronic transmission of individually identifiable health information, except when required by the Health Insurance Portability and Accountability Act of 1996, or HIPAA, or state law. The program provides incentive payments to eligible health care professionals that demonstrate "meaningful use" of certified EHR technology.
Accountable Care Organizations
Accountable Care Organizations (ACOs) are groups of health care providers who come together to voluntarily give coordinated high-quality care to their Medicare patients. ACOs tie payments to quality metrics and the cost of care. This process provides incentive-based outcomes for high-quality care that maximizes efficiency and thus provides the most effective health care to patients. Providers participating in ACOs may also participate in the Medicare Shared Savings Program (MSSP), which furthers this end of efficient and effective health care. In Nevada, there are currently five ACOs: High Sierra-Northern Plains ACO; Prime Healthcare ACO; Renown Accountable Care, LLC; St. Rose Quality Care Network, LLC; and Silver State ACO, LLC.
What's next
So, with reimbursements declining and value-based reimbursement coming, what should Nevada private practitioners do?
▶ Increase capacity utilization
Doing more with what you have isn't necessarily exciting work, but can yield exceptional results in this market environment. Increasing throughput per day/week/etc., can be achieved through outsourcing non-core functions, obtaining broader and more accurate performance metrics (a utility often provided and underutilized by EHR systems) and engaging optimization professionals.
▶ Consolidation
The benefits of coordinated care can be enjoyed by practitioners as well as consumers, provided those practitioners can find ways to consolidate their practices into practice groups. Modern corporate structures and advanced health care strategies have dramatically expanded the potential opportunities for these efforts far beyond what was available even just a few years ago. Management Service Organizations (MSOs) and similar tools can leverage strategic relationships for the benefit of practices and those economic actors that drive business to them and within them. Consolidation is inevitable. The only question is whether a practice will drive its consolidation or be driven to it.
Scaling up
While apparently antithetical to the current market, scaling up is the external version of increasing capacity utilization. Often a practice's assets can only be maximized by increasing the scale of the practice. This can be achieved with secondary campuses, additional professionals and practitioners and/or complementary capital expenditures. Spending in a consolidating market is risky and should be done only with comprehensive analysis, but for those practices willing to do so, the rewards can be exceptional.
In general, it's a great time to be in health care in Las Vegas. The local market is still underserved in almost every health care specialty, and opportunities abound. The move toward value-based reimbursement should only be feared by those who cannot generate value for their patients, and their exit from the market should be welcomed with open arms. For those practitioners who generate beneficial outcomes as a matter of course, optimization, consolidation and maximization represent unprecedented growth and profit opportunities – at least for those willing to seize them.
Glenn H. Truitt, Esq., is a partner with Las Vegas-based iDeal Business Partners. You can contact him at glenn@iDealBusinessPartners.com.