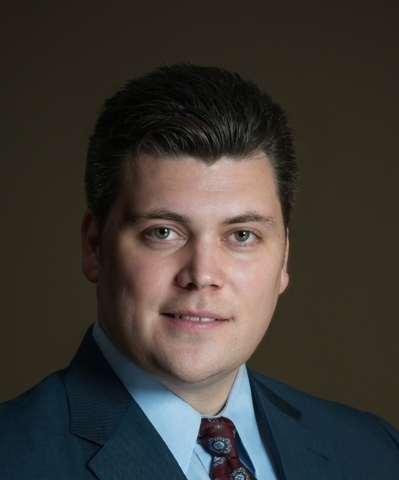 It's pretty clear from the last several quarters that Southern Nevada real estate is on a steady comeback.
But one component of the marketplace has yet to enjoy the benefits of that resurgence: the high-rise category.
If you're a high-rise owner, that news can be viewed as good or bad.
Public records indicate that there are no new projects on the table, nor are any expected anytime soon.
High-rise living, however, remains an extremely attractive lifestyle — and investment opportunity — for a significant segment of the population.
For the wealthy, it gives them a highly secure, minimal-maintenance residence in Nevada, a state with a very attractive tax structure. In many cases if you live here half the year, plus a day, you're a resident. There are other Is to dot and Ts to cross, but you get the picture. (Consult your accountant or tax attorney for the particulars of your situation.)
For well-moneyed singles, the high-rise lifestyle can be a dream come true. There are often elaborate social programs, opportunities to organize nights out with people in the same age group and socioeconomic strata.
There is something special about a city view — particularly one that encompasses one of the most exciting cities in the world, Las Vegas — that connotes a sense of power.
We're fortunate to have some luxury home communities, such as MacDonald Highlands in Henderson and The Ridges in Summerlin, that offer incredible views of the Strip, Las Vegas Valley and surrounding mountains. Those views, generally speaking, command (several) million of dollars. The viewer is above it all, embracing a different horizon, a higher horizon. It's intrinsic to humans. We see the city at night, especially the dazzling Las Vegas night, and it's enough to make even the most conservative home shopper reach for the checkbook.
Yet the views in some of our high-rises go far beyond nearly any view in a subdivision or community of single-family homes. They offer views not only of the city, but in the city. That window, as much as everything behind it, is what drives people to buy in high-rise condos.
However, it's clear that a significant number of the units in the very best high-rise properties are institutionally owned. These institutional owners are savvy investors. They have no emotional ties, but they do know how to read a balance sheet. Because of this dynamic, homeowner association management really has to be on its toes. This type of investor in particular will make the HOA board live up to its obligations.
Keep in mind that there's real estate operations, and then there's high-rise operations, which require a whole different level of attention. For example, a burst pipe in a single-family home can cause problems for the homeowner, but a similar event in a high-rise can easily cause many millions of dollars in damages if the flood spreads to other units. HOA management in high-rises demands an ability to foresee all kinds of potential issues such as this.
Real estate operations in high-rises can include not just regular maintenance, but taking many more proactive steps than you might expect, including inspections, roof upkeep, detecting moisture and mold outbreaks and sophisticated fire suppression. It also entails staying on top of HVAC equipment, which can throw an entire high-rise building into disarray in one typical Southern Nevada summer day.
Done correctly, all of those factors add up to a strong case in favor of a high-rise as an investment vehicle. Someone else has to bear the overwhelmingly majority of the maintenance that normally comes with homeownership. In this case, the majority falls to owners who can walk out for the afternoon — or the balance of the year — with few worries.
These are the appealing factors — the view, the social aspect, the knowledge that the maintenance is being performed by HOA professionals — that will continue to make high-rises an attractive investment for certain segments of the buying and renting public.
Adam Clarkson is the owner/principal of The Clarkson Law Group, P.C., which has offices in Las Vegas, Reno and San Francisco. Clarkson's practice of law is dedicated to homeowners associations as their trusted corporate counsel. He has published numerous articles on current issues affecting communities and their associations.