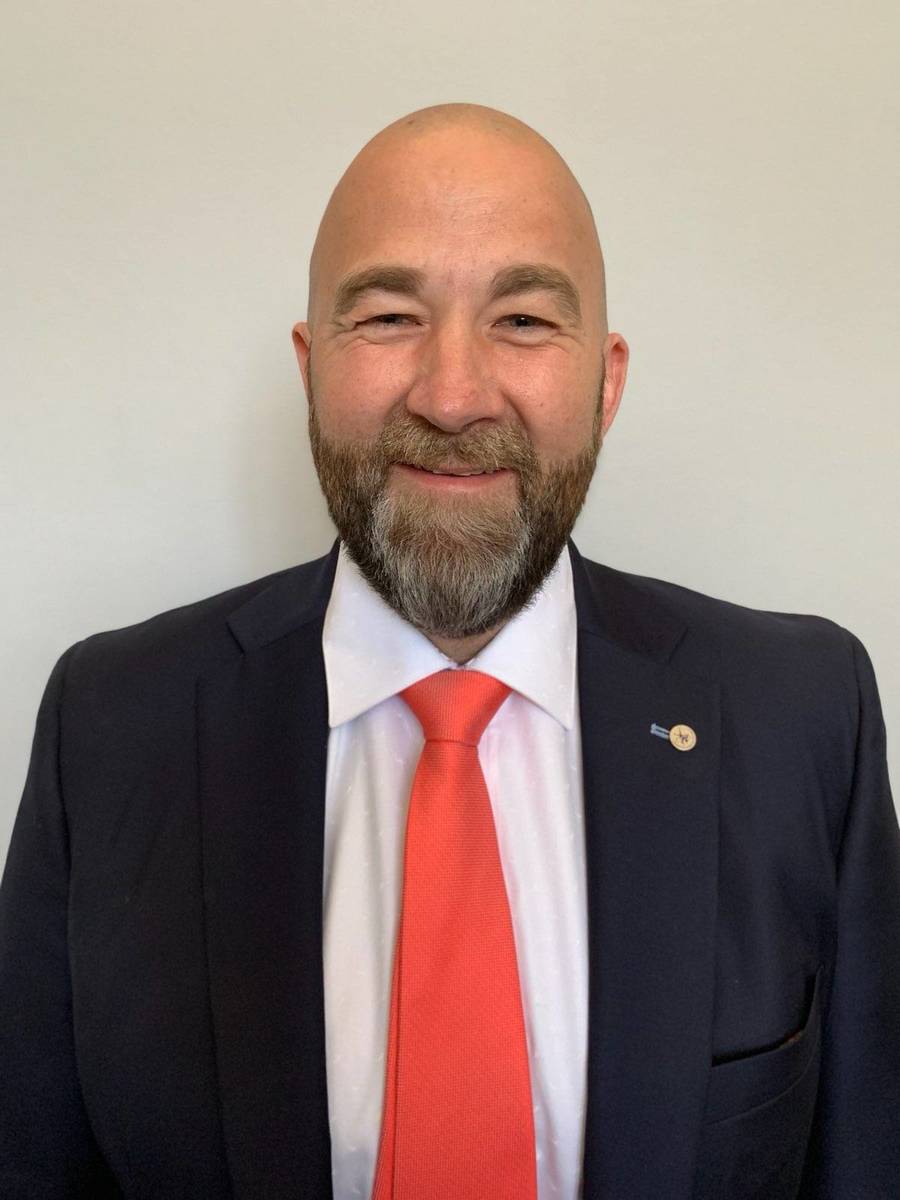 Fact: Great leaders have great mentors — currently and in the past. In turn, the best leaders are strong mentors to their teams.
"As we look ahead, leaders will be those who empower others." – Bill Gates
Mentorship is a collaborative relationship where one person provides support, development and direction to another. Mentorship plays an important role for many in supporting their personal and professional development. High-level executives have credited mentorship as being pivotal to their success, yet its use tends to vary between genders, industries, communities and more.
A 2019 study by Olivet University indicated that only 56 percent of people surveyed had ever had a mentor and only 37 percent currently had a mentor. Those in the science industry fared best, with 66 percent having had mentors.
With millennials becoming the dominant force in the workplace, roughly 50 percent in 2020, mentoring is more important now than ever before. There's a talent shortage coming as the older generation leaves the workforce taking their years of experience with them. Next-generation leaders are coming of age in what's becoming a gig economy: an economy based on temporary, remote or freelance jobs. No longer are the days working in traditional settings where your mentor might see you, daily. This new economy has companies reevaluating costs of benefit programs. Company mentoring programs have fallen by the wayside for a number of reasons, such as busier schedules, higher turnover and remote working. These are just a few of the changes we will continue to see in the workplace, potentially putting leadership development for younger managers at risk.
As business environments are ever changing in a global economy, so are our social environments. The conversation found at dinner tables more often than not is our first form of mentorship, informal yet powerful. However, the frequency of family dinners has declined by a third in the last two decades.
Recent statistics are pointing to a lack of engagement, embracement and overall understanding between generations, creating a gap of development for our next-generation leaders. Mentorship bridges that gap, becoming an increasingly important engagement tool. General misalignment between generations is nothing new, but calls out the importance for building generational networks and developing the future leaders of our communities.
Alternative sources of mentorship for next-generation leaders are not always accessible in every community, but local nonprofit, The Las Vegas Business Academy (LVBA), has been providing just that around the Las Vegas Valley for the last decade. The organization was founded with the intention of providing the next-generation of leaders the necessary opportunities and exposure to grow, develop and craft their own space in Las Vegas.
The Las Vegas Business Academy provides an unparalleled executive mentorship and leadership development program, coupled with tuition and book reimbursement for the best and brightest graduate students attending the University of Nevada, Las Vegas (UNLV). The program is designed to develop the future leaders in our community into "Navy Seals" of business and leadership. The LVBA has positioned itself over the last 10 years as a premier mentorship and leadership development powerhouse.
Given this context, below are a few points the Las Vegas Business Academy would like to share for anyone mentoring next-generation leaders:
1. The core values of mentoring will remain the same. From these relationships, people are looking for support, guidance and advocacy. They want someone who they feel are in their corner, but can provide them with the direct feedback when necessary.
2. Loyalty, retention and employee satisfaction rates increase at companies that adopt mentorship programs — programs that focus on preparing up-and-coming leaders for large leadership roles.
3. Next-generation leaders are looking for a sense of belonging and a place of employment that can provide them with meaningful relationships. Creating a system that pairs leaders together quickly accomplishes this goal and, in addition to passing on necessary skills, can keep both individuals engaged.
4. Communication is ever changing as technology evolves. Next-generation leaders seamlessly leverage technology platforms to communicate. Conversely, current executives don't leverage technology in the same way. Being open about the different ways of communicating is important in inter-generational relationships.
5. Both the mentor and mentee will need an understanding of how the other prefers to stay in touch, compromising on what will work best for both individuals, and then setting expectations early in the relationship. It also will be important to decide when communication happens as the line separating work from life outside of the office has become exceedingly grey.
A Gallup Poll in 2019 noted 87 percent of millennials rate professional career growth and developmental opportunities as "important" to them in a job. Given this, mentoring can help attract high-quality candidates into your talent pipeline. It's also a great way to nurture and retain the employees with high potential that are already at your organization. On the same 2019 Gallup Poll, 91 percent of individuals who have a mentor are satisfied with their job, helping retain talent for a longer period.
Leadership development and mentoring can help your company achieve business goals, decrease your turnover, enhance employee morale and develop a culture of trust and loyalty.
Find a mentoring leader and be a mentoring leader. Help someone else's career — and your own. It's empowering work with a visible, heartfelt purpose.
Please contact the Las Vegas Business Academy if your organization is in need of creating a mentorship or leadership development program or would like to join our organization. If you are currently enrolled or will be enrolled in a graduate program at UNLV, we welcome you to apply to our program on our website at lvbanv.org.
Ryan Voss is the vice chairman of the board at the Las Vegas Business Academy. The offices are at 8930 W Tropicana Ave., 702- 908-7827.