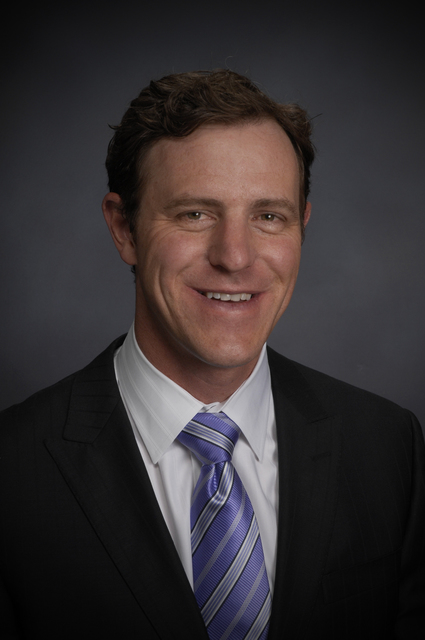 Nevada Gov. Brian Sandoval has termed it "the new Nevada," and in the last decade, many things have happened for the Silver State, creating an enviable economic trajectory by any standard.
With the state's population eclipsing 3 million and the addition of industries, including electric car manufacturing, drones, technology, health care and many others, Nevada is garnering global attention.
With the recent announcement of an NHL team and the Legislature paving the way for the NFL's Raiders to make Las Vegas their new home, this is an exciting and historic time to be a Nevadan.
Did you know that our little state has conducted substantive trade missions to 11 countries over the past six years, including China, Korea, Mexico, Canada, Ireland, England, Germany, Italy and Australia, with others in the pipeline? I would be remiss to not extend kudos to my friend Steve Hill and his team at the Governor's Office of Economic Development (GOED), who have done amazing work to attract new industry.
And the politics of business.
In 2014, Republicans at the state level scored huge victories and ended up in control of the state Legislature. Fast-forward to the 2016 election and today, Democrats have regained control of the state Legislature by an 11-10 margin in the Senate and a 27-15 margin in the Assembly, heading into the 2017 legislative session.
What does all of this mean and what can business expect to see at the state level?
1. Focus on workforce — Sandoval, in the final two years of his second term, has stated that he will focus on workforce. Workforce is a broad term, and with the substantive economic in-state growth during the past decade, it will be necessary to sustain the needs of these companies who are betting on Nevada.
2. Health care — With Medicaid enrollment eclipsing 650,000, many more Nevadans are getting access to health care. While the federal government is still picking up most of the tab, there will be some cost at the state level coming soon. The state is and will continue to manage these challenges with innovative health care delivery and management programs and leadership.
Additionally, services including specialty medicine, behavioral health, dialysis and bringing services to the people where they can best receive them (Dignity Health's micro-hospitals around the valley, a new HealthCare Partners clinic in Pahrump) are helping to accommodate demand and to increase the quality of care.
3. Transportation — With the passage of Question 5 in Clark County, which ties fuel taxes to inflation, there is now a stable funding source to meet growing infrastructure needs. Embrace the orange cones! Also, the RTC is actively studying light rail options, and the Monorail is looking to expand.
4. Construction – According to Sean Stewart, CEO of the Nevada Contractors Association, the industry currently employs around 80,000 people. Still not back to the roaring 120,000 it once employed, but it's on the mend. We are seeing major investments around the Strip and throughout the valley.
All of this said, the state is facing a projected budget deficit of $400 million.
Your governor, legislators and state agencies are poring over budgets and determining where to make tough cuts and add revenues if needed. This is no easy task.
We as Nevadans are a unique breed, and tend to thrive even in the face of adversity.
Our elected, business and community leaders have always been able to break through partisan challenges, work out differences, innovate and accomplish the extraordinary.
I have and will continue to bet on Nevada's future success.
Chris Ferrari is principal of Ferrari Public Affairs, a government and public relations firm that provides local, state and federal lobbying and regulatory consulting services to clients across the country. Contact Chris at chris@ferraripa.com.