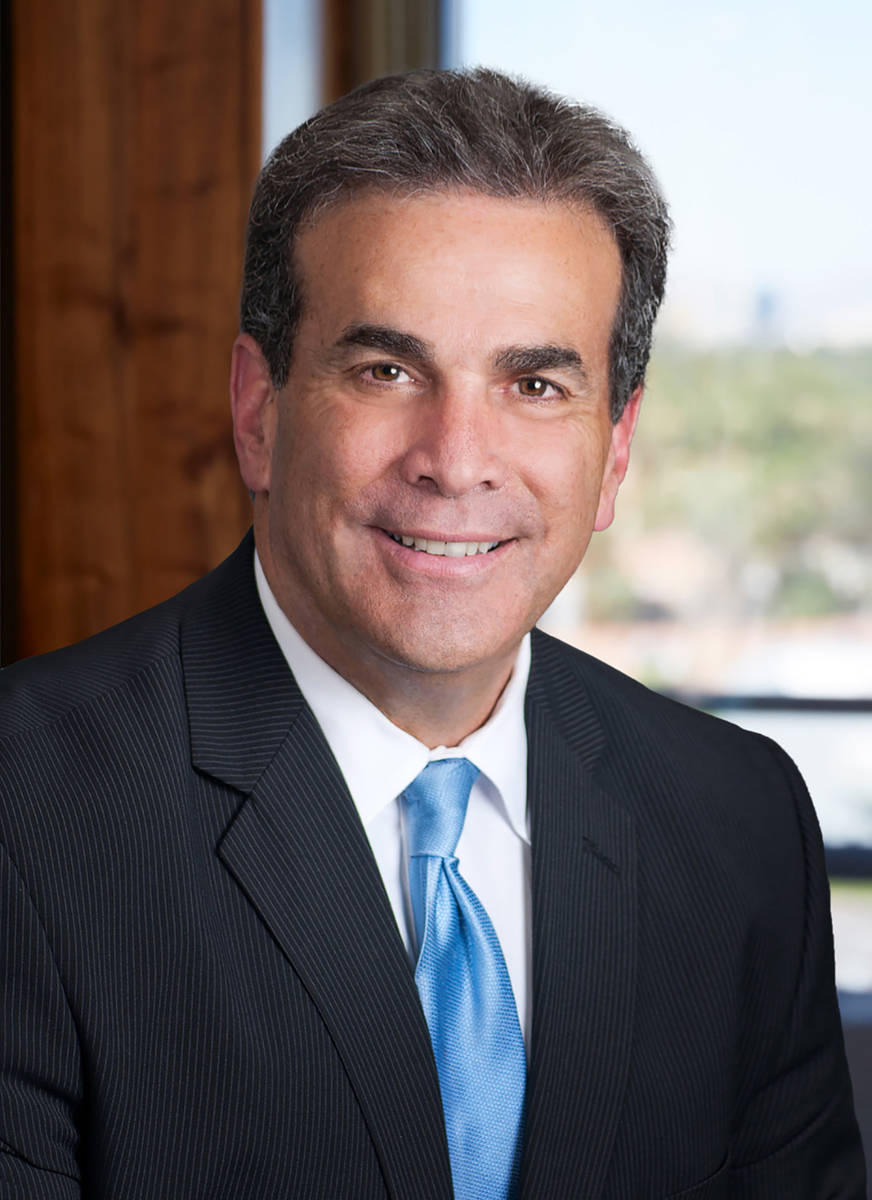 If you're a business owner in Southern Nevada, I don't have to tell you it's been one wild ride over the last 12 to 15 months.
Thankfully, some of the best news we've heard since March of 2020 was announced recently by Gov. Steve Sisolak, who has set a goal that all Nevada counties will reopen to 100 percent capacity by June 1. In May, each county will have the power to decide what's best for each of their communities considering the transmission of the virus, vaccination, testing and other needs.
For business owners, that means the near future will look a lot different from the recent past. Business operations, customer traffic, inventory and staffing needs will likely change in the coming months. That's one reason we've been suggesting to our clients that they take a fresh look at their business plan for the next six months.
An important question is: What will the reopening mean to your specific business? Many business owners are already experiencing a slow and steady increase in businesses as health and social distancing restrictions have been eased in phased increments by state leaders over the past couple months. However, even businesses that have been operating throughout the pandemic will need to assess how a 100 percent reopening — potentially starting June 1 — will affect staffing levels, supplies, vendors and operations. If you believe you may need access to capital to help make this transition, no matter who you bank with, it's time to have a conversation with your banker to learn about the options or limitations you need to consider in your reopening strategy.
Most businesses have experienced a dramatic change in cash flow compared to pre-pandemic times, affecting a business owner's liquidity and the ability to pursue financing. In turn, that can limit your ability to add staff, increase inventory or purchase new equipment to meet increased demand. The Small Business Administration may have options that can help bridge some of these issues. Still, you'll need to speak with a banker to evaluate your specific business scenario and whether your business qualifies for these programs. Your banker is an excellent place to start this process.
Staffing may be another concern. If you made the difficult decision to let employees go during the pandemic, they may — or may not — be available to return. Many employees had to find other jobs to make ends meet, so finding an experienced worker to replace them may take time. Keep in mind you'll be competing with hundreds of other businesses doing the same thing. I would encourage employers to reach out to Workforce Connections, which is the local workforce development board. They've aligned themselves with the business community and provide a one-stop delivery system for employers to match available jobs with those seeking employment.
Additionally, my bank is working directly with Workforce Connections at the Sahara West Library in the Employ NV Business Hub. Business owners and start-ups can access a range of tools, resources and training for no cost. The business hub can also provide virtual access to a one-on-one session with a banker from Bank of Nevada. The representative can offer information about running a small business, accessing capital, writing a business plan and explaining financing options.
My best advice is to take a good look at where your business stands, today, and then understand what you'll need to be successful as Nevada moves into a more predictable and brighter future.
John Guedry is division CEO of Bank of Nevada. He has more than 38 years of financial services expertise working with a wide range of businesses and industries in Southern Nevada. Guedry also has served on several boards and committees, including The Las Vegas Metro Chamber, Council for a Better Nevada, The Darren Waller Foundation and the Las Vegas Bowl. Guedry is a past chairman of the Nevada Bankers Association, the Las Vegas Metro Chamber and former board of trustee for the UNLV Foundation, the Public Education Foundation and the Las Vegas Global Economic Alliance. Bank of Nevada is a division of Western Alliance Bank. Member FDIC.