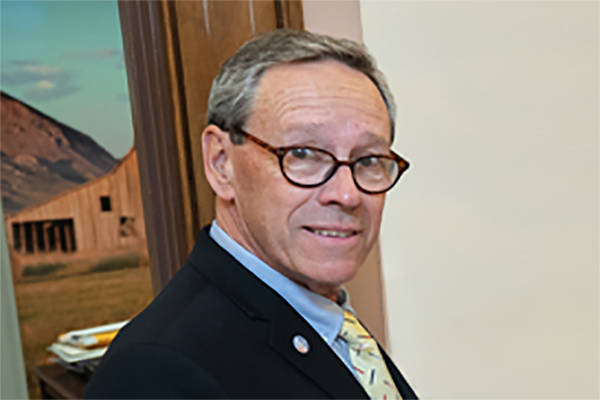 For more than 30 years I have been a sales, marketing and communications professional, most recently working with small trade shows and other small businesses in the Las Vegas area. I started the old-fashioned way, working the phones and shaking hands in-person. You could say I began in the horse-and-buggy days, but I changed with the times and so have countless small business owners nationwide. I embraced the digital age, and more recently I've become adept with social media and digital marketing.
With everyone embracing online media it is obviously the future of marketing and communications. I recently attended a gathering of small businesses and the stories of digital success were fantastic. There was a mom-n-pop kettlekorn company, (I've written kettlekorn product copy), several owners of family-run restaurants, (I've done restaurant menus and written restaurant radio copy), a small winery (I drink wine), and a kids' clothing store owner (I've bought kid's clothes). These small-town businesses all work with at least two large digital platforms like Facebook, Google, Etsy and Yelp, and they are able to attract customers locally and nationwide without big advertising budgets.
This is why I am so concerned about the regulations being proposed by Congress and state legislatures that would change the way social media and digital marketing operate. Just as I am starting to get the hang of it. I'm particularly worried that legislators are obsessing about digital privacy and how big Internet companies use data, and they don't realize how many small companies work with the big ones and that their success is really connected.
Small businesses across the country share my concern that if legislators are not careful, they could regulate technology and data science in ways that hamstring the large Internet companies and really hurt small business. California recently passed a consumer privacy law that is forcing large and small companies to hire lots of lawyers and reconsider their digital business activity. Just this week U.S. Reps. Anna Eshoo and Zoe Lofgren announced intentions to introduce new privacy legislation that would fail to protect small businesses, and in some instances cause them harm.
As a marketing consultant I'm excited about helping small companies use online media to attract customers across the country, but what if more states join California and pass their own data privacy laws? Will my clients need a lawyer in every state? Will I need lawyers if I am helping clients use digital tools? It would be a lot less confusing and costly if Congress would pass one federal law that applies to every business everywhere. The Eshoo bill fails to enact a single federal privacy law and prevent states from introducing a patchwork of privacy rules.
Another problem with the Eshoo bill is that it would allow any citizen to sue a small business just because a privacy policy isn't perfect. The person filing the lawsuit doesn't need to prove that they were harmed; they just have to demonstrate that the privacy policy wasn't updated or has a mistake, and ka-ching — the lawyers are making money.
There are so many amazing things about the Internet and digital platforms. Most exciting is that small businesses can compete against big box stores and local businesses can win customers nationwide while still having their little storefront in a small town that employs friends and neighbors. Those are the businesses I recently spent time with and the businesses that I want to help succeed. I'm hopeful that Congress and state legislators will listen to the concerns of these businesses lest they mess things up just as we are getting really good with our new technology.
Jon Bastian is a small business owner, Las Vegas resident and member of the Connected Commerce Council. Jon was recently in Washington D.C. meeting with members of Congress about how important digital tools are to small businesses.