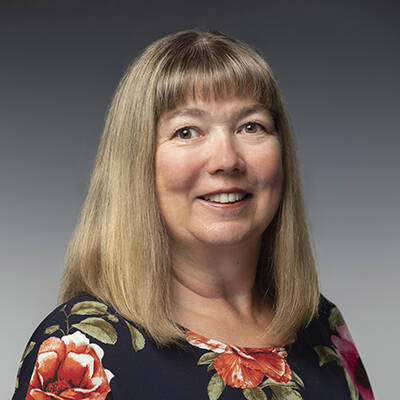 For some, it may come as a surprise to know that it's possible to create affordable rental housing communities in Las Vegas that are indistinguishable from their neighboring market-rate apartment communities.
Thanks to private companies such as Ovation Development Corp. — whose founders act on the conviction that everyone, regardless of income, deserves a quality home that helps to strengthen individuals, families and community — affordable communities are designed, built and managed to the same standards of quality as market-rate multifamily housing developments.
Founded in 1984, Ovation is one of Nevada's largest and leading developers of both affordable and market-rate rental housing with a total portfolio of 34 apartment-home communities.
Since 2012, Ovation has committed a portion of its resources and experience developing high-end rental communities to design and build affordable housing.
In Las Vegas, Ovation has completed 13 income- and rent-restricted communities using Low-Income Housing Tax Credits combined with several other private and public funding sources including tax exempt bonds, Home Funds and other federal, state, local government grants and loans.
The federal Low-Income Housing Tax Credit program, gives state and local allocating agencies the equivalent of approximately $8 billion in annual budget authority to issue tax credits for the acquisition, rehabilitation or new construction of rental housing targeted to lower-income households.
While Ovation's affordable housing rental communities are primarily for low-income seniors, the company plans to develop additional communities for both seniors and income-constrained, asset-limited families.
Through a partnership with a nonprofit that specializes in services, Ovation provide residents of its affordable housing properties with life-enhancing wraparound services and recreational amenities that create a rich social infrastructure and high quality of life. That includes access to transportation for medical appointments and shopping, health and wellness programs, food aid, and social outings and events.
Ovation's affordable housing communities for seniors include: Crescendo, 9550 W. Russell Road; Arioso, 9270 S. Quarterhorse Lane; Melody, 8680 W. Oquendo Road; Harmony, 4200 N. Tenaya Way; Acapella, 5025 E. Mohave Ave.; Ensemble, 2675 Agate Ave.; Minuet, 4652 N. Rainbow Blvd., and Tempo, 5625 S. Hollywood Blvd.
All Ovation affordable housing communities are designed with long-term sustainability in mind, using solar power, providing energy-efficient appliances and modern comforts with such lifestyle community amenities as media rooms, salons, common meeting areas, fitness centers and swimming pools.
All units are income- and rent-restrictive per HUD's federal guidelines. HUD's calculations are based on a complex compilation of income, demographics, geography and other factors, and rent levels at each of Ovation's affordable housing communities are set by HUD and can vary from community to community.
Rent also varies based on apartment size and at Ovation, monthly rent includes all utilities so there are no surprises for individuals on a fixed-income or budget.
How to qualify
To qualify for one of Ovation's rental units, individuals and families must meet income requirements at the time of initial application and at yearly rental agreement renewal. Ovation receives approximately 50 to 60 calls per week from people wanting to move into one of its affordable rental communities.
Though Ovation has brought to market 1,900 units playing a crucial role in addressing Southern Nevada's housing crisis, the gap between supply and demand for affordable housing continues to grow. The Nevada Housing Coalition estimates the state has a deficit of more than 105,000 affordable units and is short roughly 84,000 units for extremely low-income renters, or those earning 30 percent or less of the area median income.
For more information on Ovation affordable housing visit seniorlasvegasliving.com call 702-990-2790.
Phyllis Garcia is the director of Low-Income Housing Tax Credit and Compliance for Ovation.