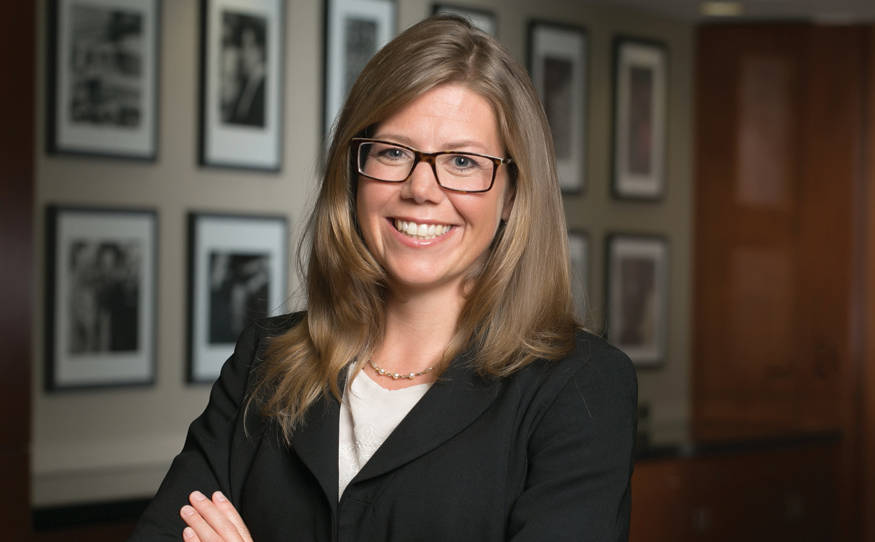 At first blush the meaning of the phrase "public place" seems straightforward, but this seemingly common phrase is, in fact, hotly disputed and at the heart of the debate over the legality of recreational marijuana consumption establishments. Several months ago, the Nevada Law Journal Forum, housed at the University of Nevada Las Vegas Boyd School of Law, held a daylong symposium. The symposium was held in conjunction with publication of the journal's white paper, "The Elephant in Nevada's Hotel Rooms: Social Consumption of Recreational Marijuana, a Survey of Law, and Solutions." The white paper cleverly frames the unique problem facing state and local lawmakers: recreational marijuana is legal to buy, legal to have and legal to use but tourists have no legal place to consume it.
Resolving the tourist marijuana consumption dilemma is particularly acute in Nevada, where the Las Vegas Visitors and Convention Authority estimates tourists spent nearly $35 billion in 2017 in Las Vegas alone. Still, the threshold question of whether marijuana consumption establishments can be legally authorized is common to most of the nine states that have legalized recreational marijuana use because in most of those states legalization was coupled with a prohibition on public consumption.
The constraint on authorizing marijuana consumption establishments in Nevada stems from voter-approved statutory language in the Nevada Regulation and Taxation of Marijuana Act, which cannot be altered until Jan. 1, 2020, and which prohibits "smok(ing) or otherwise consum(ing) marijuana in a public place, in a retail marijuana store or in a moving vehicle." The Legislative Counsel Bureau (LCB) has expressed its view that such language neither applies to nor precludes marijuana consumption in "a private lounge or other facility, which is closed to the public and only allows entry to persons who are 21 years of age or older, so long as the possession or consumption of marijuana at such a location is not exposed to public view."
However, LCB's interpretation is not definitive and could be challenged in court if a law authorizing marijuana consumption establishments is enacted.
Similarly, in Colorado, the language of Amendment 64 — the constitutional amendment that voters passed in 2014 legalizing recreational marijuana use — includes a prohibition on any "consumption that is conducted openly and publicly or in a manner that endangers others." That language is not further defined by the amendment, nor has the Legislature succeeded in passing legislation that provides a clarifying definition of what is and what is not "open and public" consumption, likewise leaving the issue open for a court to decide.
The uncertainty around what "public place" and "open and public" consumption means in Nevada and Colorado has left local communities at the forefront of the debate. For example, in 2016, voters in Denver passed local Initiative 300, which created a new "cannabis consumption establishment" business license within the city to allow businesses to allow the on-site consumption of marijuana brought by patrons. Under Denver's bring-your-own model, the sale or distribution of marijuana at these businesses is prohibited. 17749433
Las Vegas also has drafted its own ordinance to license and regulate marijuana consumption establishments. As drafted, the law would allow for on-site consumption of marijuana brought to the location, and would prohibit on-site sale or production. Alcohol would likewise be prohibited, but limited tobacco use would be allowed. Recently, city officials have said they will put the ordinance on hold until after the 2019 legislative session in hopes there is a more global resolution to the issue.
Still, the threshold question remains: Is the term "public" synonymous with the way the "public" has been interpreted by LCB, Denver and Las Vegas? Is it analogous to the way the term is used in the well-established line of "public accommodation" law? Or does it mean something else entirely? If "public" has a broad meaning analogous to the way it is used in the well-established line of public accommodation doctrine, then the prohibition on consumption in a "public place" or "open and public" consumption would likely extend to private businesses that the public has the right to enter, even if entry is restricted to those over 21 years old, and marijuana consumption establishments could not be authorized. That said, "public" could be construed more narrowly — by the Legislature and then by the courts — laying the necessary legal foundation for authorization of such establishments. Only time will tell, and likely sooner rather than later.
Sarah Mercer is a senior policy adviser at Brownstein Hyatt Farber Schreck. She is also a state lobbyist in Nevada and Colorado with special expertise in the nuance of marijuana laws.