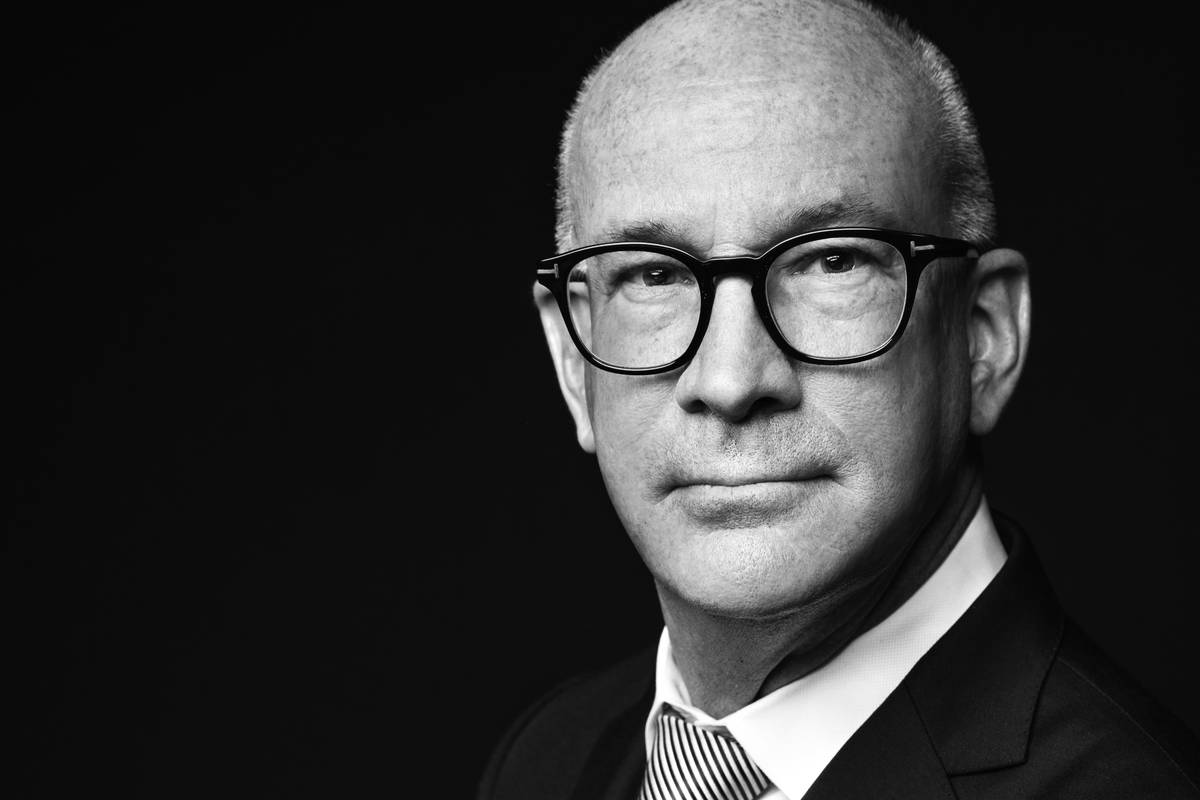 As Station Casinos celebrates its 45th anniversary this month, it's a great place for the casino operator to get back to its roots and that starts with team members, according to Chief Operating Officer Bob Finch.
Station Casinos' beginning was humble with the opening in 1976 of a 5,000 square-foot venue that came to be known as Bingo Palace. Founded by Frank Fertitta Jr. it has since become a publicly traded company with multiple resorts under Red Rock Resorts Inc.
"Over these 45 years, we've grown from that one family-operated place – and the reason Bingo Palace was started was to be a place where anybody who worked in the industry could go," Finch said. "It's truly built by a local for locals living in the area. It's all about family relationships."
Finch said they're getting back to their roots by recognizing what they've done over the years to grow and give back to team members and guests.
"In 2019, we knew this was coming, and I took over this role. The plan was how do we get the company back to the way it felt back then – back to the way Frank Fertitta Jr. ran the company and took care of his team members," Finch said. "We made that decision that we wanted to be one of those top 100 places to work again."
Station Casinos received national top workplace recognition in Fortune magazine.
"We were focused on the retention piece of it, the recognition piece of it and the recruitment," Finch said of their renewed effort to get recognition in Nevada. "Giving back to our team members was all about focusing on family. What we're going to do to make sure the lives of our team members are taken care of along with their families."
In December 2020, Stations opened a medical center at Red Rock Casino Resort and Sunset Station. The company also at the same time rolled out free health benefits to team members and their families for people making less than $100,000 a year. More than 90 percent of team members have free benefits, he said.
"We also wanted to find a way to retain people, and we started looking at the 401k retirement plan," Finch said. "We've always offered a 401k plan where we match, but we rolled out an unheard-of retirement plan where we actually fund it for our team members based on how many years they worked for the company and hours they worked over the year. We put money into these accounts so they have money in addition to the 401k."
For every hour someone works, they receive 50 cents from the company, Finch said. It's $1 for those who've been with the company for 25 years and longer.
Finch said Station Casinos made it to 45 years by following that philosophy of Fertitta in taking care of team members.
"If you look at the ad campaign we are doing right now for the 45th anniversary, it is only appropriate that we focus on our team members," Finch said. "It would be easy for a company to go out and think it's 45 years and we're going to do a promotion with big games and all this stuff. We said no. That's not how we started. We started as a simple company, and we wanted to focus on the community and our team members."
They went to team members who've worked for the company for 30 years and to learn their stories about how they grew up in the company and why they stayed with Station Casinos, Finch said.
"We also started looking at what we call our legacy team members with multiple family members who have worked for the same company at different properties," Finch said. "We started telling those stories. To get to the top 100 places to work, it is not about us. Our team members have to tell us we're a top 100 place to work."
Station Casinos said it was one of the few Las Vegas companies that continued to pay their team members throughout the closure during the COVID-19 pandemic. Shortly before the closure, it upgraded more than 700 part-time team members to full time to provide benefits.
It provided free COVID-19 testing and free vaccinations.
"We started as a humble company and grew and got big, but we're back to the way we should be," Finch said.