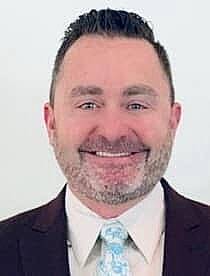 This December Las Vegas' newest automotive retailer, Las Vegas Centennial SUBARU, a $40 million, three-story state-of-the-art facility located at the corners of Centennial Center Boulevard and the Interstate 95 on/off ramp opened to the public. Our showroom floor has been buzzing with excitement and sales ever since.
Our commitment to serving the residents of Southern Nevada and being a model corporate neighbor is a central part of our SUBARU lineage. We not only created more than 100 construction jobs when we broke ground in October 2021, we hired some 100-plus new employees. But creating jobs is not all we are doing for Southern Nevada. Centennial SUBARU is proud to be introducing SUBARU's National Campaign, "Love Promise" to the Las Vegas community, which consists of six sub-philanthropic campaigns that include:
• SUBARU Loves the Earth: Working to not only love the great outdoors, but striving to preserve it.
• SUBARU Loves to Care: Finding ways to show people how to lead a healthy lifestyle.
• SUBARU Loves to Help: Striving to end hunger and showing people that hope can be a reality.
• SUBARU Loves Learning: It is our goal to make the pursuit of knowledge available to as many minds as possible.
• SUBARU Loves Pets: Whether they live in our homes or in the wild, SUBARU is committed to keeping all animals safe and healthy.
• SUBARU Share the Love Event: Each year around the end-of-year holidays, for anyone whopurchases a vehicle from us, we will donate $500 in their name to a local charity and four national charities of their choice. For 2022, Centennial SUBARU selected the Three Square Food Bank. In addition to donating funds, Centennial SUBARU employees volunteered in helping Three Square pack some 2,000 pounds of produce as part of the hunger-relief organization's holiday match campaign to provide wholesome food to hungry people. Three Square provides food to four Nevada counties that include Clark, Lincoln, Esmeralda and Nye
Everyone at Centennial SUBARU is proud of our new retail facility. We invite the public to not only come by and consider purchasing a new or used vehicle, but to also just take the time to browse our beautiful showroom and amenities we offer. We have complimentary snacks and beverages available in four large customer pet-friendly comfortable lounges, water bottle stations interspersed for your convenience, a dog park and a children's play area.
For more information, visit centennialsubaru.com or call 702-213-5872. Las Vegas Centennial SUBARU is located at 6350 Centennial Center Blvd. The retailer is part of the Ascent Automotive Group (AAG) platform comprised of various retailers located across America with a focus on next-level customer service and care. AAG is the parent company of Lexus of Henderson and Lexus of Las Vegas.
Ryon Walters is the general manager of Las Vegas Centennial SUBARU.