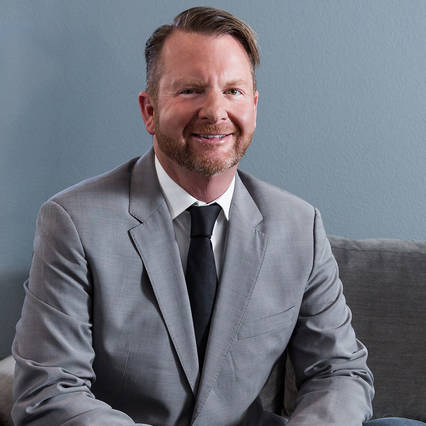 The health of the Las Vegas economy depends on the health of its small businesses.
Increasingly, it's becoming apparent that the health of small businesses will depend on the continued creativity of their owners, their nimble ability to pivot to meet the needs of consumers in a rapidly changing environment, and that stubborn refusal to give up that's been a hallmark of successful small business owners for decades.
Government programs to help small businesses are winding down. Banks are weary of messing with the paperwork of initiatives such as the Payroll Protection Program. Elected officials in Washington can't agree about what comes next.
For owners of small businesses, the message is clear: You're on your own.
The stakes couldn't be higher. Analysts working for the state employment department estimated last year that about 460,000 people in the Las Vegas area were employed by small businesses. That's slightly more than half of the jobs in the region.
Equally important, small business activity has accounted for an ever-larger share of the region's economy year after year. Eighteen years ago, small business employment accounted for 45.7 percent of the jobs in Las Vegas — 4 full percentage points less than today.
A web of thousands of small businesses provide direct support to the casinos, hotels and tourism destinations that are the driving force of our region's economy. When the hospitality industry is closed down by government order — or faces headwinds from consumers' worries about air travel — small businesses all across the Las Vegas Valley feel an immediate impact.
Thousands of other small businesses, meanwhile, deliver the products and services — everything from Saturday night pizza to a new clutch for that old Ford — that Las Vegas residents need as they go about their daily lives.
When residents lose their paychecks, they spend a little less at their favorite small business.
It's no surprise, then, that small businesses are hurting. Hurting bad.
As of late July, revenues at small businesses in the Las Vegas region were running 23.8 percent below their pre-pandemic level earlier this year, says Opportunity Insights, a data-crunching outfit headquartered at Harvard. The revenue numbers bounced upward a bit around the July 4 holiday as the big hotel-casino properties re-opened, but they've been drifting downward again as COVID-19 cases rise in Nevada.
That sort of drop in business, coupled with the national leadership's inability to agree on new plans to provide significant support for small businesses, should be killing the morale of small business owners.
Actually, they're perking up. A survey released a few days ago showed that nearly two-thirds of small business owners nationally think they'll be able to weather this storm. That's about double the number who felt confident three months ago.
From my conversations with members of the Gay & Lesbian Chamber of Commerce of Nevada, I think that the confidence of small business owners in the Las Vegas area has shown a similar rebound lately.
Here's what I think is going on:
Even before the government-mandated shutdowns, the pandemic delivered a hard slap in the face to businesses that had benefited from years of solid growth. Faced with an environment that was entirely changed, many business owners froze. They questioned their ability to survive.
But small business owners are nimble. Within a matter of days, some of them had done some quick market research and figured how to serve customers. They learned that families still wanted pizza on Saturday night, so they cobbled together a method to do curbside pickup. More and more small business owners listened to what their customers wanted and developed new tactics. (A few, refusing to believe that things really have changed, remain closed to this day.)
The quick pivots didn't necessarily create a business that was viable over the long term, but the dribbles of revenue bought some time. Government assistance such as PPP served the same purpose.
Savvy small business owners used that time to talk with their clients and discovered what their clients need nowadays. (After all, the clients' needs have changed, too.) Most successful small business owners decided that they probably wouldn't be able to recover back to normal — whatever the heck "normal" is anymore — so they've rethought what a successful business will look like.
With that vision in front of them, smart owners created new plans. They've been executing those plans, making changes on the fly. Some of them even have completed the first round of executing the new plans, and they're examining the results to create the next plan. Make a plan, execute the plan, review the results, make a plan, execute the plan ….
The community, too, has played an important role. Loyal customers, those who recognize the social value as well as the economic impact of small businesses, have continued to support small firms. Landlords and lenders have offered forbearance on loans and lease payments while business owners reoriented themselves. Local governments have done what they could to reduce red tape and allow innovation. This ongoing support really will make a great difference to our small businesses in the months ahead.
As small businesses in Las Vegas redirect themselves to meet the needs of customers in a new environment, I believe the greatest strength they bring to the challenge is the tenacious refusal to give up that's in the heart of all small business owners. I've visited with hundreds of business owners through the years, and every single one of them has at least one story about the time that they thought the business was going to fail. Every one of them kept moving forward and battled back.
Not all of the small businesses in Las Vegas will survive these days. Some fail even when times are good.
But I have no doubt that small business owners who listen closely to their customers, recognize that we are living in a new world, and continue to persevere every day will endure. Small business will be a cornerstone of the Las Vegas economy for a long time to come.
Tim Haughinberry is a leader, advocate and philanthropist within the LGBTQ community and hospitality industry in Las Vegas. He is serving a three-year term as president of the Gay and Lesbian Chamber of Commerce Nevada (GLCCNV).