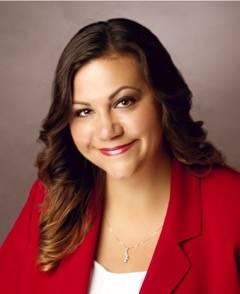 According to a recent study, employees who believe their organizations give back to the community are 13 times more likely to look forward to coming to work, compared to employees who do not perceive their employers of doing so.
Philanthropy isn't just a recruitment and retention tool, but is seen more and more a smart business for some companies who work with nonprofits in bringing economic stability to those who are in need of help.
Throughout the 20 years at my company, I've always been able to count on our culture of volunteerism to take me somewhere great. Whether it was creating connections with work peers through charitable events or assuming a leadership position as volunteer co-chair, I've always gotten so much out of giving back.
Last year, our employees contributed 10,000 volunteer hours here in Las Vegas as part of nearly 2 million volunteer hours given across the company.
Consequently, Bank of America was named among top workplaces for giving back by Fortune Magazine. In addition, 91 percent of our employees say they feel good about the ways we contribute to the community.
Research shows that volunteerism can boost confidence and social skills leading to stronger relationships and a greater sense of fulfillment. Perhaps that is why more than 62 million people volunteered at least once between September 2014 and September 2015. Studies like the one in the Journal of Occupational and Environmental Medicine have found that people who volunteer are happier with their work-life balance.
With Global Service Month in full swing, now is a great time for businesses to recognize how time spent volunteering doesn't just impact your community and those in need; it can also positively impact your company's culture and bottom line.
Are you looking to donate your time, but not sure how to start? Consider the following options to get yourself on the right track to giving back.
• INVITE GROUPS INCLUDING FAMILY, FRIENDS OR CO-WORKERS
Ask yourself about the type of nonprofits that speak to you, and reach out to them to see what type of events and programs are available for groups. Local nonprofits, such as Three Square Food Bank, have excellent volunteer programs that accommodate large groups — work colleagues or families. This is a great introduction, and can be fun and rewarding for those who come along with you.
• SHARE YOUR PROFESSIONAL TALENTS
Many nonprofits could use a helping hand from those with special skills. For example, many Bank of America employees take the opportunity to use their financial knowledge to help benefit others by tutoring financial literacy courses or supporting nonprofits, such as Junior Achievement of Southern Nevada, which inspires and prepares young people to succeed in a global economy. In addition, serving on a board of a nonprofit is a valuable way to share your expertise in order to address needs in your community.
• ASK YOUR EMPLOYER
Because of the positive team-building outcomes that can arise from volunteer activities, many employers plan occasional volunteer events to get employees involved. For example, Bank of America employees may donate up to two hours a week during work hours and are able to apply for grants for organizations where they volunteer regularly.
Volunteerism is great for the Las Vegas community, and also offers employees the chance to develop leadership, team-building and skills development. If your employer hasn't yet realized the great benefits of hosting a philanthropic program, offer to coordinate one. Not only is it a rewarding and meaningful way to help others, it can also build up your work team and put your expertise to a good cause.
Jennifer Ronquillo serves as region executive at Bank of America. She also acts as co-chair on the volunteer committee, and personally dedicated 150 hours last year to assist local organizations in need.