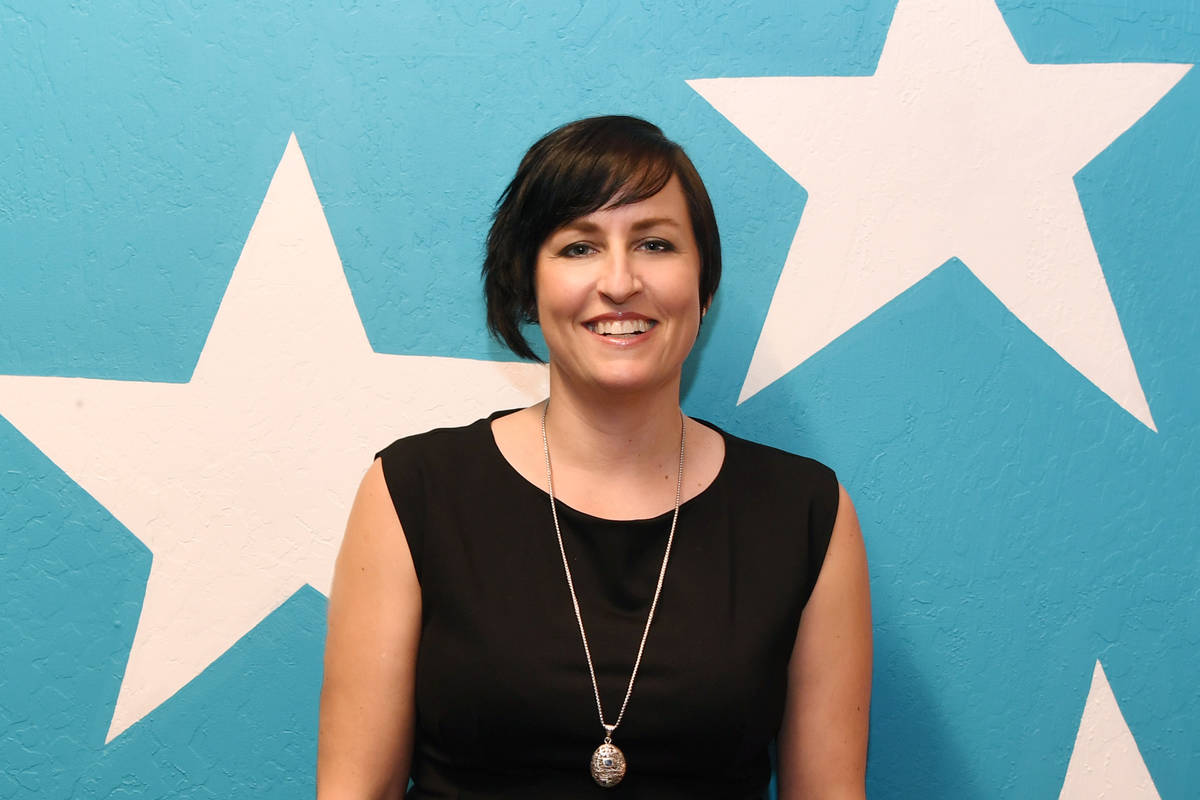 In January of 2009, I wrote an article for the Business Press that talked about recognizing opportunities and capitalizing on trends to best explore a company's marketing options.
More than 11 years later, I am once again writing how marketing is essential to a business's success, and now more than ever is the time to explore these new opportunities and the "forced trends" that we find ourselves working around in the current business climate.
The Las Vegas business economy was hit harder than most by the shutdown and associated factors of COVID-19. As a marketing and publicity specialist, I, too, have had to reassess how to work with my clients with the knowledge that they've postponed openings, have had a more than 50 percent decrease in business or had to shut down entirely. Everything comes full circle, and thanks to inspiring words from the book "The Go-Giver," my company flipped the way we were looking at things and thought: "How can we help others get through this and take care of our community." The book lays it out in stories and principles, all focused on overall good karma and values. Just like marketing, it's something we need now more than ever!
Here are some marketing suggestions to think about and put into motion that can help any business start to regain momentum:
• INFORMATION
Are you open and can people find you? This sounds simple, but is no longer about flipping the "Come In, We're Open!" sign. Things are changing quickly and people are turning to social media to find out the latest and greatest.
It's imperative the information online is correct — check your Yelp profile, Google page, website, etc., and make sure information regarding opening dates and times, offerings, etc., are up to date. In general, this is the perfect time for those website upgrades as well. Review content on all pages, update photos and make sure all the updated and necessary information is ready when you are to open your doors.
• COMMUNICATION
How have you been talking to your customers? Maybe the question is, have you been talking to your customers? Many companies seemed to have just dropped all contact during these times. It's very important to keep content moving and letting your customers know that you are still there and what you are offering. Are you open? Are you offering delivery? Are you adding more services? Speak to those that are already familiar with you and create that connection.
• CONTENT
Create additional content with email marketing. If you have a mailing list, great. If not, start one! Platforms such as Mail Chimp make these style of campaigns easy to use once you learn the basics. Email marketing is a great way to tell stories about your company, provide information about how things are moving forward, and overall create more bonding and branding moments with your clients. If you don't have experience with email marketing, look to a marketing company that can help get you on the right path. Sometimes, you need some help to learn and implement new methods.
• DID YOU HAVE TO PIVOT YOUR BUSINESS?
If so, you may have entirely new clientele! Which means you need to adjust your marketing needs as well. This is the time to sit down and draw out your plans for the next 12 months (at a minimum!) and ask yourself if this change is temporary, permanent or will it be a mix of old and new moving forward. You don't want to be everything to everyone. As an example, my team has always gone above and beyond public relations to be more of an extension of our clients' marketing teams. So for us, it's a simple change in messaging to help those looking for overall marketing consultation or social media, which may or may not include a public relations component versus the old way of having a "public relations account" and adding in the added value of general marketing.
• HAS YOUR BUSINESS DONE SOMETHING GREAT?
We call this community relations! Tell the story on your social channels and tag someone that you feel might help you spread that message. Did you go from manufacturing packing to making masks that you delivered to health care workers? The community needs to know these outstanding feats! Toot your own horn and perhaps that message can go viral and bring greater attention to a need, thus spreading good throughout the community.
• CREATE PARTNERSHIPS
Bringing two companies together that may seem like an unlikely pair could have some additional PR value as well, but the idea here is to find someone else who may be running into the same issues as you are (which frankly, right now is all of us!) and figuring out a way to work together and share resources. Maybe, you are a health-food based company that partners with a gym. Sharing clients, sharing messaging, supporting on socials — all of these things will build a bond that can be used in the future to up the ante on your business. I have recently seen local law firms helping tenants who are in a bad space with their leases. I can guarantee you I have made note so that if I need legal help in the future, I will use those companies that stepped up to the plate and I am sure those they helped will have them negotiating their next lease. Win-win.
Things will get better, but you may find yourself starting over and having to hustle more than ever. Think back to where you were in 2008. That article I mentioned at the beginning — it talked about how in 2008, companies had to "cancel holiday gatherings, year-end bonuses and other items due to the economy" — but look at all that you have accomplished since 2008! I know it's hard to remember, I, myself, forgot how horrible business was at that time until I came across my old article. It was a great reminder that we have been through challenges before, maybe not of this size, but out of them came innovation, new ways of thinking and shifts in business plans that may be just what we all need for the future.
Alissa Kelly is CEO of PR Plus, a Las Vegas company specializing in public relations, marketing and events for nearly 30 years. PRpluslv.com.