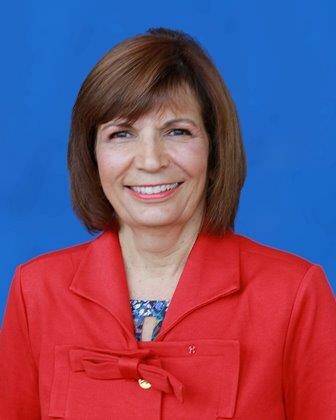 Residents of Nevada know the yearlong sunshine creates ideal conditions for solar energy and in-ground pool additions to their homes. Unfortunately, with their continued popularity, the Nevada State Contractors Board also sees a significant number of complaints being filed when work performed by unlicensed contractors leaves homeowners with poor workmanship, incomplete projects or no work performed at all.
High-valued projects present an opportunity for unlawful contractors to take advantage of vulnerable communities. With the use of aggressive sales tactics, demands for large down payments and poor communication practices, unlicensed contractors most commonly prey upon the needs of Nevada's seniors, non-English speaking communities, and fixed-income neighborhoods.
In many cases, residential solar projects begin with a knock at the door. The sales representatives, who are known to work as freelance 1099 employees for the solar company, can present very persuasive reasoning during their pitch, which is why homeowners need to be able to read between the lines. Solar panels are never free, although they could present cost-savings for present bills. Be cautious when unrealistic savings and energy conservation dominate the conversation and pay close attention to the size and scope of your project.
Significant savings could be attributed to inaccurate square footage costs, energy consumption figures or omission of all included costs, materials and labor to complete the work.
The Contractors Board worked closely with members of the Legislature in recent years to pass legislation (Senate Bill 431) that requires specific information be included in all solar contracts. Most importantly was our desire to protect consumers and standardize the industry practices used among all solar companies; an initiative that also was done in the pool industry decades ago with great success in reducing the number of complaints being experienced at that time.
It is the role of the Contractors Board to offer the public resources for working with licensed contractors, but also to hold contractors accountable when something goes wrong with the project. The ability for consumers to file a complaint and have their concerns investigated promotes consumer protection and affords contractors the opportunity to remedy validated concerns. Complaints against unlicensed contractors do not carry the same protections, unfortunately.
While the board still investigates the concerns noted in the complaint, remedy for the homeowner can only be sought through civil litigation — a process that can be both time consuming and costly. This is why verifying a contractor's license with the Contractors Board is necessary before any contract is signed. Missing this vital step can make a significant difference in the board's ability to resolve your concerns.
Although we have helped to resolve many of the issues noticed across the pool industry, we continue to find homeowners turning to unlicensed contractors for the upkeep, regular maintenance and repair work required on their investment. Again, the importance of always hiring a licensed contractor cannot be stressed enough for any construction-related work you need completed. It is our mission to protect your safety and the board becomes limited in its ability to do so when unlicensed contractors are hired.
Sharing resources and best-practices is at the forefront of our services. Here are the most common red flags to be aware of:
Door-to-door solicitations
Never let anyone into your home whom you don't know, even if they are friendly and claim to be legitimate contractors. Some ploys range from having "extra" materials for your home, offering timely "specials" or giving free estimates.
Verbal agreements
Always obtain a detailed, written contract from a licensed contractor. Do not accept a verbal contract or a handshake agreement because it is difficult to prove what was agreed to.
Scare tactics
A person offers to perform a free inspection, then claims that a serious problem, such as faulty wiring, bad plumbing or a leaky roof, will put you in danger. This can lead to unnecessary and over-priced work.
High-pressure sales tactics
Legitimate contractors won't pressure you to make a quick decision or dissuade you from obtaining other bids, check licenses, building permit requirements or review references. If someone claiming to be a contractor is demanding an instant decision, won't take no for an answer or appears threatening in any way, walk away or call 911 if you are concerned for your safety.
Demands for cash payment and large down payments
This is an easy way for scam artists to take your money and never return. Refuse to give large cash deposits up front for materials before any work is performed. Common practice is to pay no more than 10 percent or $1,000 (whichever is less) as a down payment. Paying by check or credit card ensures a record of the transaction and affords you the added protections of your financial institutions.
To prevent issues, the public needs to be educated on the importance of utilizing licensed contractors. By taking proactive steps, we can help protect consumers from being misled and taken advantage of by unscrupulous individuals. For any project, we recommend:
• Obtaining referrals and asking questions.
• Using the Contractors Board's search tool at nscb.nv.gov to find licensed contractors in a specific classification within your county.
• Getting at least three bids before making your selection.
• Verifying any potential contractor's licenses in these easy ways:
— Check the license at nscb.nv.gov.
— Visit or call our Southern Nevada office: 8400 W. Sunset Road, Suite 150, 702-486-1100
— Download the board's mobile application "NSCB Mobile" to get instant access to license verification services and reporting unlicensed contractors. The Contractors Board is available Monday through Friday to answer your questions and provide you with information before entering into any contract.
Margi Grein is executive officer of the Nevada State Contractors Board. The NSCB has the responsibility to promote quality construction by Nevada licensed contractors through a regulatory licensing system designed to protect the health, safety and welfare of the public.