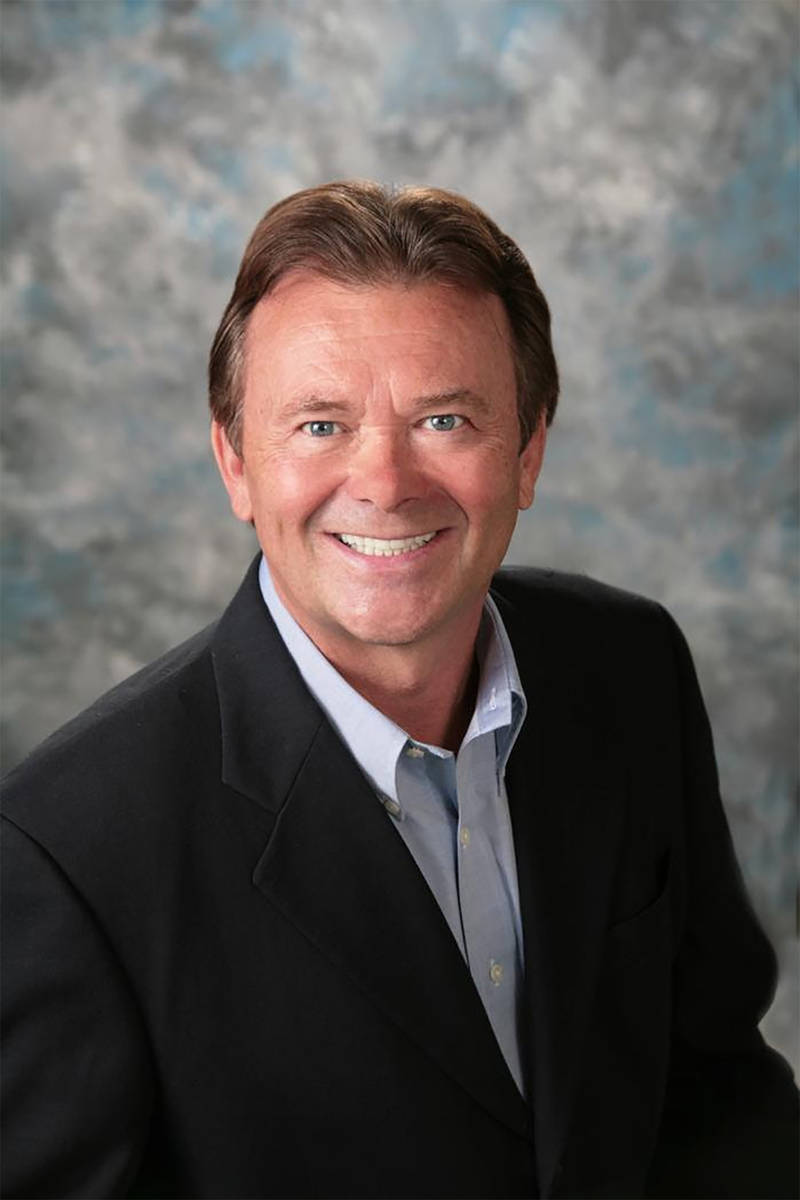 During this disruptive time of the COVID-19 pandemic, the Las Vegas chapter of SCORE continued to assist small business owners and entrepreneurs. Our services — whether individual confidential mentoring, workshops or access to a library of online resources that includes tutorials, templates, checklists, blogs and videos — have remained available free of charge.
SCORE is an all volunteer, nonprofit organization with more than 250 chapters and 10,000-plus volunteers nationwide. SCORE was created to help meet a 1964 Congressional mandate the U.S. Small Business Administration, or SBA, provide support to small businesses. SCORE is a resource partner of the SBA these many decades later.
The Las Vegas chapter of SCORE is here for all small business owners in the Las Vegas Valley and beyond. We have more than 70 volunteers with industry experience in fields as diverse as agriculture, arts and entertainment, banking and finance, import/export, nonprofits, real estate and wholesale trade services. Our language skills include French, Spanish and some Indian dialects.
All SCORE Las Vegas volunteers make it their job to understand what makes the Las Vegas market special. Through our clients, we have seen how small businesses have been affected by the pandemic. Some of our volunteers are themselves active small business owners or business professionals, who bring a firsthand perspective of the unique challenges of today's marketplace. Other mentors are retired small business owners, entrepreneurs and business professionals.
In the fiscal year ended September 30, 2019, SCORE Las Vegas held over 3,300 mentoring sessions serving over 1,900 clients. In addition, we held 115 workshops with over 2,300 attendees. Then, five months into fiscal 2020 the pandemic hit. As an organization, SCORE wondered if its client base would decline. Offices were closed, no more face-to-face mentoring or workshops allowed, but SCORE adapted.
Pivoting our delivery systems from a predominantly in-person mentoring experience to an online experience, mentors can still work directly with clients. In addition, video mentoring removed geographic boundaries and allows clients to avail themselves of SCORE mentors anywhere in the nation. Perhaps the mentor with the most relevant experience to help a client in Las Vegas is on the East Coast. Not a problem with online mentoring.
We similarly made our workshops online. While we look forward to the day when we again have the option of meeting clients face to face, we have become proficient in the electronic platforms that allow our services to remain accessible to small business owners in the Las Vegas area and the rest of the country.
In fact, despite the challenges raised by the pandemic, here in Las Vegas we have already surpassed the 2019 numbers for clients, mentoring sessions and workshop attendees.
Many of those clients were business owners wanting to know about government relief programs like the Paycheck Protection Program (PPP) and Economic Injury Disaster Loan (EIDL). Staying abreast of the rules, changes and procedures was critical to advising our clients. Knowing how to get an application can sometimes be confusing, especially as federal programs are typically administered at the local level. While SCORE itself does not provide financing, SCORE mentors stay apprised of new programs and existing programs so that we can help a small business owner find where and how to apply. Relief funds are still available to small business owners adversely affected by COVID-19, but application windows are sometimes short.
We are happy to say that even during the pandemic that we have client success stories. One special success demonstrates how we work with clients. A client formulated an idea for a business back in 2017. She worked with several SCORE mentors over the next few years, each mentor providing guidance in their area of expertise. In May of 2020, she launched her online store selling protective apparel and is doing very well.
Other successes include: a therapist who started a telemedicine practice, retail business owners who moved their bricks and-mortar operations to online sales, aestheticians who bundled and sold beauty products during the time they were designated as non-essential services and a coffee shop owner who started to offer subscriptions and memberships. One business owner, discouraged by what COVID-19 had done to her business, was advised by her SCORE mentor to apply for EIDL. She received more than $100,000 in disaster loan funds.
For small business owners or entrepreneurs who want to know how SCORE can help, visit SCORE.org to find out more about our mentors, workshops and to browse our resource library. You can ask SCORE to assign a mentor or request a specific mentor after searching our volunteer database and reviewing the mentor's experience, location and bio. Or, perhaps you would like to become a SCORE volunteer. You can find out how to apply on the same website. To contact the Las Vegas chapter, visit lasvegas.score.org or at 702-388-6104.
Here is a list of the free online SCORE workshops for September. A course description and registration can be found at lasvegas.score.org.
• Sept. 12, 9 a.m. Let's Communicate or D.I.Y!
• Sept. 14, 1 p.m., The Power of Facebook
• Sept. 15, 9 a.m., Ask the Advisory Tax Seminars
• Sept. 18, 11:30 a.m., Zooming Back to Business, Financial Solutions for Women
• Sept. 23, 1 p.m., Disaster Budgeting, Credit & Money Management
• Sept. 26, 9 a.m., How to Start a Business on a Low Budget
Gregory Twedt is the Nevada District Director for SCORE. Prior to joining SCORE in 2007 he was a co-founder of HighJump Software, a supplier of supply chain execution systems for manufacturers and distributors. The company grew to over 150 employees with sales exceeding $30M before being acquired. Earlier work experience includes management consulting, marketing director and software development.