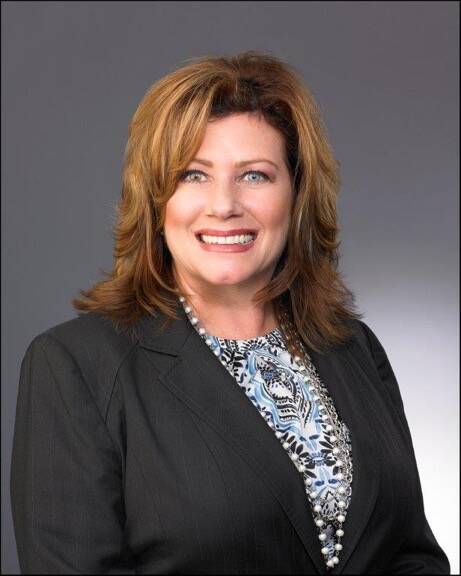 Since the onset of the pandemic, women business owners are driving record levels of small business creation. Annually, women-owned businesses drive over $1 trillion in sales and in 2020, women created half of all new small businesses, compared with one-quarter of new entrepreneurs in years past. At Bank of America, approximately 40 percent of our small business clients are women, above the national average. Nevada was recently named among the top 10 states where women-owned businesses made up more than 20 percent of all firms in their respective state — a number consistent with the growing national average.
Bank of America's 2021 Women Business Owner Spotlight shows women business owners have a strong business and economic growth outlook. Sixty-one percent expect their revenue to increase over the next year, while economic optimism and hiring expectations have also increased since last fall. Despite their optimism and resilience, women business owners — and women in general — have been exceedingly impacted by the pandemic.
Nationwide, women have been leaving the workplace over the past year in a pandemic-accelerated exodus that reflects ongoing pay inequality and caregiving expectations that clash with today's hybrid work environment. In September 2021, alone, more women left the workforce than the U.S. economy added jobs. Before the pandemic, women comprised more than 50 percent of America's workforce, underscoring their importance and vital contributions to the U.S. economy. When women have access to the tools and resources they need to operate, as well as increasing pathways to capital in Las Vegas, our local economy and community grows and thrives.
Finding a work-life balance is difficult for women business owners even in non-pandemic times — they wear so many hats within their businesses, from CEO, to salesperson, to human resources and everything in between.
For women business owners, this year hammered home the importance of finding opportunities to take a break and unplug from the daily stress of owning a business, from making time to do enjoyable activities, prioritizing time with family and friends, adopting healthy lifestyle habits or unplugging from the news.
Our data revealed women entrepreneurs are acknowledging the impact of pandemic-related stressors on their mental health, and in turn are protecting their employees' health and wellness. Half of women business owners took steps to counteract employee burnout by changing, or planning to change, their approach to employee wellness and benefits because of the pandemic, including allowing a more flexible schedule or remote work and offering more paid time off or sick days. Additionally, 48 percent of women business owners even cut their own pay to keep employees on staff during the pandemic.
From our extensive work with women entrepreneurs, we know one of their biggest challenges is identifying sources of funding, particularly amidst the pandemic. Our 2021 Women's Business Owner Spotlight indicates that 42 percent of women have never applied for a business loan or line of credit. And, according to our previous research, almost 60 percent of women entrepreneurs say they do not have the same access to capital as their male counterparts, and nearly a quarter believe women will never have equal access to capital.
To help women business owners in Las Vegas and across the U.S. navigate the capital landscape, Bank of America recently partnered with Seneca Women to launch the Bank of America Access to Capital Directory. The comprehensive, searchable database allows women seeking capital to sort potential funding by type — including seed, Series A or late-stage equity, as well as grants and debt capital — depending on their business stage and needs. This first-of-its kind platform is the only place where women entrepreneurs can find this vital, aggregated content.
However, it's not just about access to capital: It's also about training, education and understanding how to run a sustainable business over time. As part of our ongoing work to invest in women, Bank of America provides mentoring and networking opportunities tailored to women to ensure they are getting the support they need. In Las Vegas, Bank of America regularly partners with Nevada Women's Business Center, and recently directed $25,000 to help aspiring and current Black women and Latina entrepreneurs. The funds will help the organization provide technical assistance and capital to empower more female business owners to open, reopen and expand their ventures in Southern Nevada.
In 2020, we also expanded the Bank of America Institute for Women's Entrepreneurship at Cornell, a free Ivy League certificate program that helps women build skills and access resources to scale their businesses. To date, we've had over 30,000 women enrolled in the program, with over 90 percent identifying as Black, Hispanic-Latino or Asian.
With women-owned businesses representing over a third of total small businesses in the U.S., investing in their success in Las Vegas has never been more important. Women entrepreneurs are fundamental to driving strong, healthy economies, and to create opportunities for these entrepreneurs to thrive and lead, it's critical to understand their priorities, everyday realities and challenges. As women entrepreneurs accelerate the growth of their businesses and revitalize our local economy, Bank of America remains committed to their success all yearlong.
Anna Cavalieri is a business banking market executive at Bank of America.