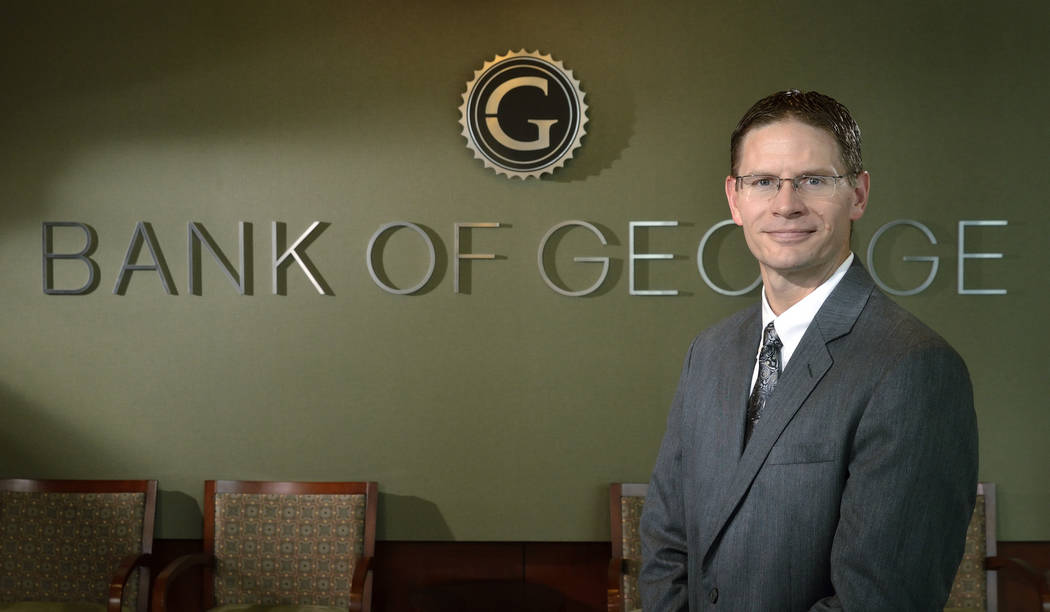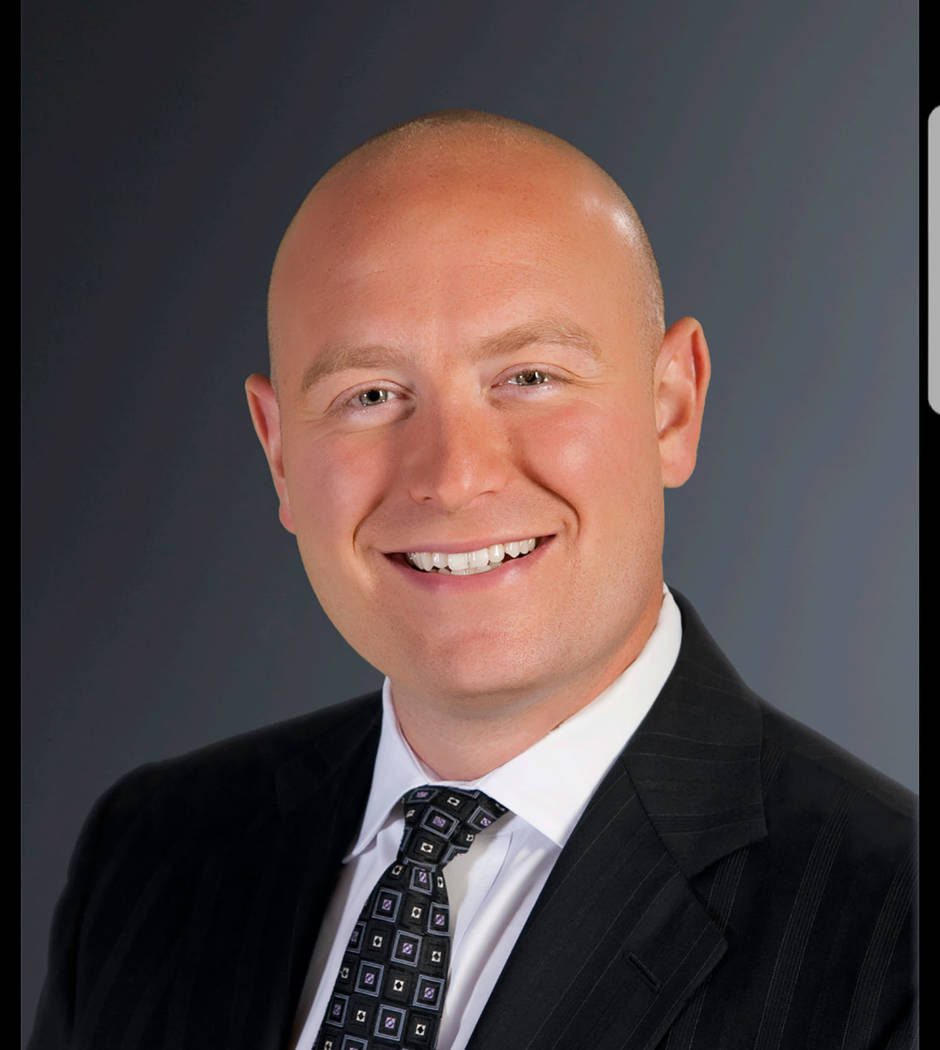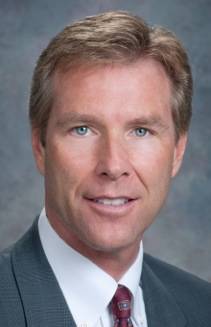 Bankers are bullish on the Southern Nevada economy and how it's diversifying and credit federal tax cuts and deregulation for better positioning it going forward.
Banking and commercial real estate was the focus Sept. 13 during the monthly luncheon of CREW, or Commercial Real Estate Women, Las Vegas at the Las Vegas Country Club.
Brian Formisano, regional bank president for Wells Fargo, said there's a "lot of stability driving our growth and 40-odd projects being worked on in the valley" unrelated to gaming. He highlighted the Golden Knights success, the construction of a $1.9-billion stadium to mark the relocation of the Raiders and the renovation of the Las Vegas Convention Center.
"If you take a look at small business owners, and you ask about their confidence in the economy going forward, the answer to that is positive," Formisano said.
Ryan Sullivan, president and CEO for the Bank of George, said federal tax reform enacted this year has been a boon to businesses, including his bank. Overnight, the bank's effective tax rate fell from 34 percent to 21 percent, he said.
"The banking industry is highly taxed, but we are seeing that for all of our small-medium-sized business clients that are benefiting from that as well," Sullivan said.
That benefit of tax cuts isn't getting enough public attention, along with some of the deregulation efforts in Washington, D.C., Sullivan said. The Dodd-Frank bank reform passed in the aftermath of the Great Recession has been modified and that helps the local economy, he said.
"Dodd-Frank had additional capital requirements for banks on certain types of construction and development loans, and they fixed some of that that," Sullivan said. "We all know things that come out of D.C. are rarely perfect, but we are seeing some improvements that are going to allow the banking sector to participate in development and construction loans. That's very encouraging."
Access to capital can be a big struggle for commercial real estate and medium and small businesses, but now is a good time for access to capital with borrowing "pretty cheap," Sullivan said.
"Five years ago there wasn't the variety of providers that we see out there now," Sullivan said. "There's life insurance companies, the CMBS markets are active once again, and credit unions are becoming more active on the commercial side. Equity sources are looking to put money to work. Good things are happening in the community because capital is coming from out of state for really good projects and developments in town."
At the same time, Sullivan said there's more risk in the commercial real estate market today than five years ago. The cost basis "was so low that it mitigated a lot of risk," he said. Bankers need to take a close look at a project and its location.
"From a development side, what it means is an emphasis on due diligence on a product-by-product basis is really critical right now," Sullivan said. "We're getting back to a more normalized and sustainable growth pattern, but that also means that not every single project is going to make it because you got it next to nothing at a very low cost basis. We see other market players getting more aggressive on credit quality, but we are not. We are finding areas, however, we feel comfortable in getting aggressive in the way we can."
Michael Cunningham, regional president for Bank of Nevada, said that when the economy is strong — the way it is now — there's a lot of competition among lenders with banks especially competing against non-traditional lenders.
While the bankers were bullish on the economy, they said it's best for businesses to be prepared for any future downturn. Cunningham said the target of when the next recession might happen keeps shifting. Some economists are saying it could be as early as 2020, but it keeps getting pushed back a year, he said.
"Small business is the fuel and engine for this community's success, and we have to make sure we are doing a good job of preparing people and helping them make good decisions on the front end," Formisano added to the discussion.
Sullivan said the conversations his bank is having with businesses is that the economy is going to have another downturn at some point, and people need to be prepared.
"We don't know exactly when, but we do know it is time to get ready from a client perspective," Sullivan said. "About every conversation I am having with clients right now is about building liquid reserves on the personal and commercial level and making sure you are taking full advantage of the economic environment we have. That is positioning their balance sheets to make sure they are getting good performances on their cash flow."
No one, however, is sounding the warning, that the economy is at risk from a downturn at this time. The stadium and Raiders relocation and other development is "building momentum that breeds momentum," Sullivan said.
"We're starting to see some of the initiatives moving forward in a big way that can over time diversify the economy, such as the medical sector, education, logistics and technology that are happening right now. We have had a lot of anecdotal evidence that business owners in other states are learning Nevada is the place to come to get something done. This is a can-do community."
Formisano said while there's confidence there are concerns that home prices will rise too much and hurt affordability. A concern of businesses is having enough qualified employees to fill vacancies and meet their demands.
It's important to have a strong enough educational and health care system to attract people to Nevada to fill the openings. Formisano said. There's already a concern about not having enough construction workers to handle the projects in the pipeline now, he said.
"This is a great place to be and the future we have in this town is tremendous, as long we continue to work together and partner and bridge those gaps and address those issues head on," Formisano said. "If we do, we have better years in front of us."