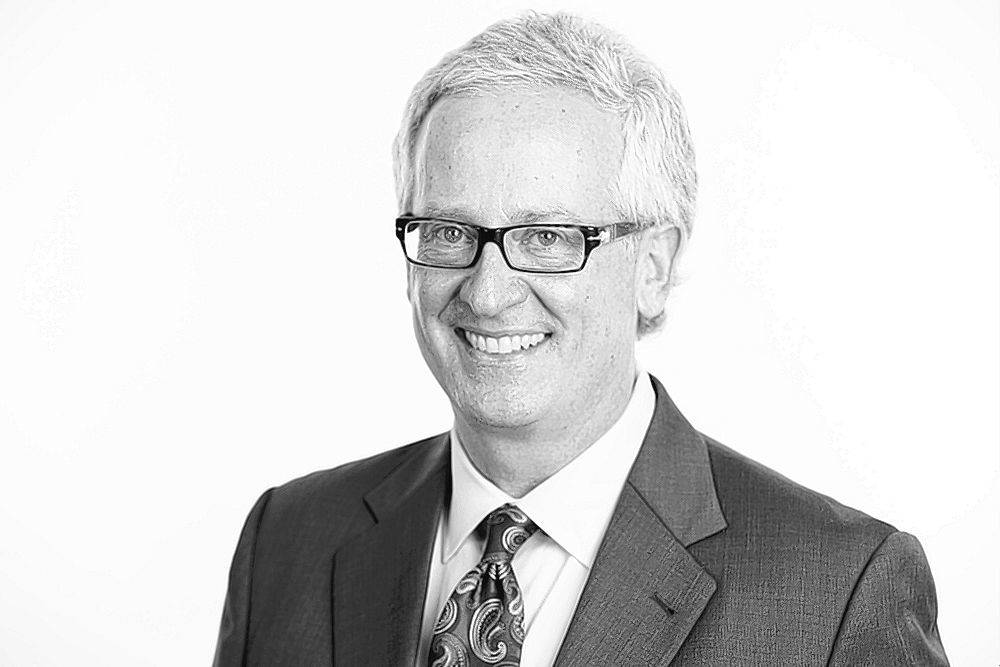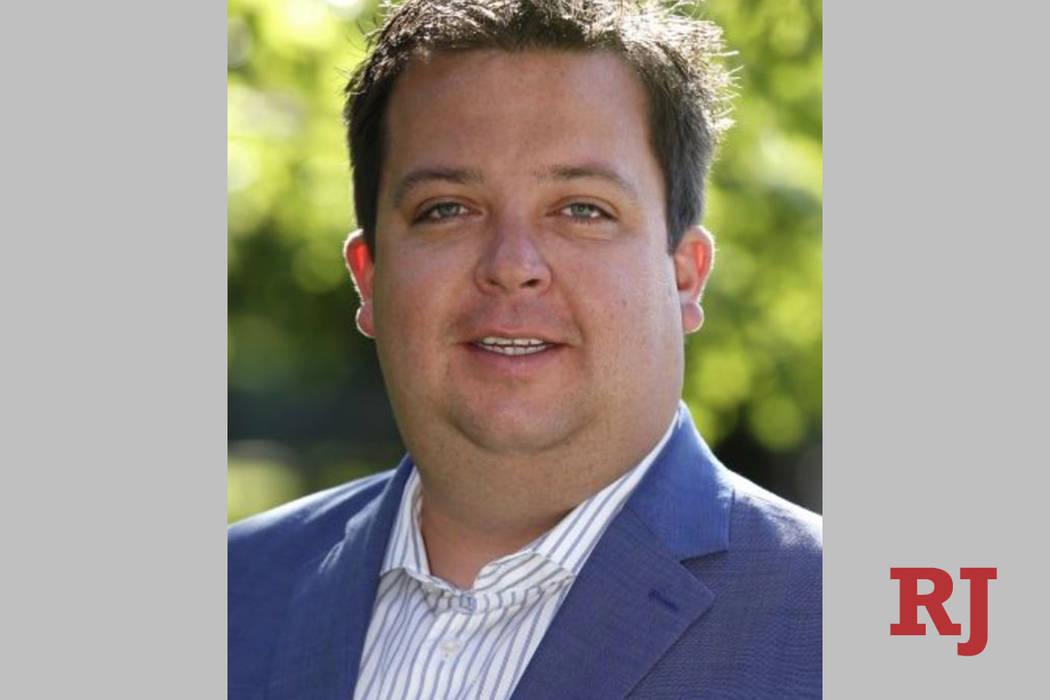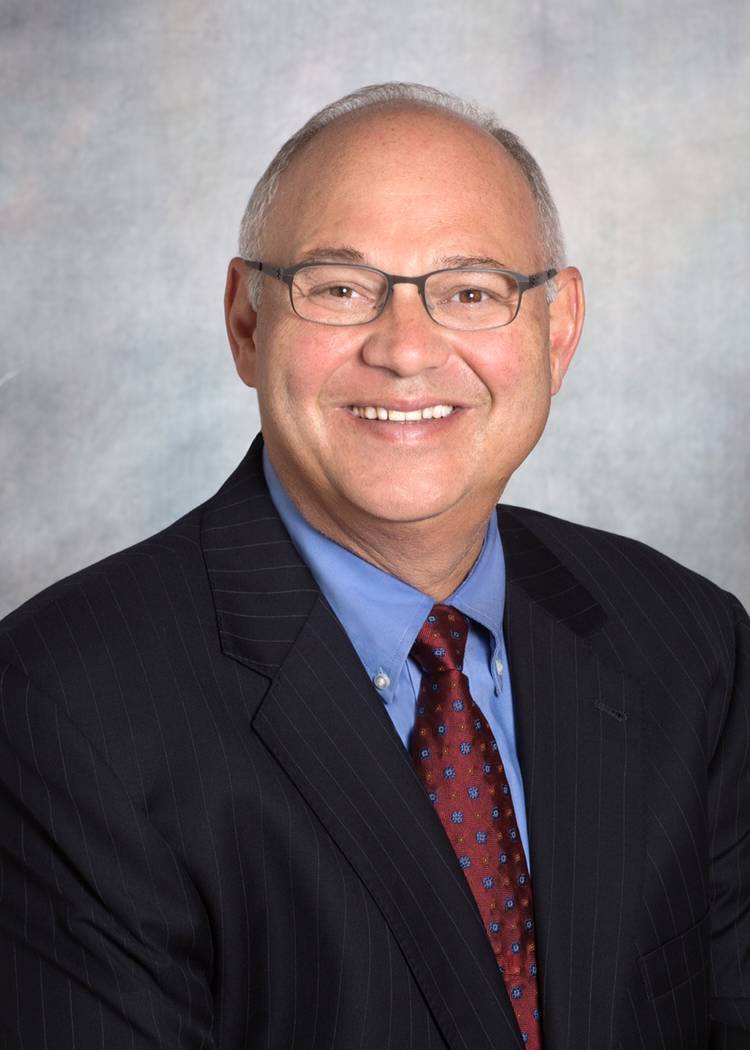 The cancellations of conventions in Las Vegas due to the coronavirus and some companies urging their employees not to attend conferences is going to be felt in the Southern Nevada economy, but there may not be as great of a slowdown in tourism, according to an economist who tracks the valley's economy.
The cancellation of conferences set in March and April continues to grow and others are talking about pushing their events back. Channel Partners Conference & Expo set for this week at the Sands Expo said it will reschedule. Another event at the Sands Expo, ISC West, a security industry conference, has pushed back its March 17 to 20 conference to July.
One conference set for July, NXT Global Summit, has been cancelled at the Las Vegas Convention Center although a contract hadn't been finalized.
Some companies have reported they won't be attending conferences. Google, for example, has cancelled an internal sales and marketing meeting in Las Vegas this month.
Tens of thousands of business travelers who would be traveling to Las Vegas won't be coming. That means lower hotel occupancy less customers at restaurants and other businesses that can potentially trickle down to employees who lose out on tips and hours they work.
"We're going to see a lot of trade shows being cancelled and travel and tourism could take it on the chin," said Mark Vitner, a senior economist at Wells Fargo who told Business Press readers two weeks ago that the coronavirus was the only potential danger to the local economy through 2021 just before the virus spread globally. The stock market has since had a major correction.
"We don't really have a precedent to gauge this for Las Vegas and tourism in general," Vitner said. "It's something that is likely to be temporary, but the next two months are going to be critical. There's a lot of conventions and trade shows scheduled for the two months."
Vitner said the "best parallel" to what's will happen is the Sept. 11, 2001 terrorist attack in New York City and Washington D.C. that slowed travel and tourism for four to six weeks afterward.
Las Vegas also took a hit in visitation in the aftermath of the Oct. 1, 2017, shooting on the Strip that left 58 dead.
"I don't see that type of reaction just yet," Vitner said. "I hear about it on the corporate side but on the individual side, people are still traveling. We're getting into the spring break season. Things may change as we get closer, but folks are still planning to go forward with individual travel. I hear some people say the deals are better."
Vitner said it's hard for cities such as Las Vegas to make up for corporate meetings and conventions and loss of business travel when they're cancelled. He said convention cities could see a 40 percent decline in business travel a month while the coronavirus is still considered a threat to spread.
"I've seen some estimates it could be 70 percent or higher, but that seems high," Vitner said.
Las Vegas welcomed a record 6.6 million meeting or convention attendees in 2019, beating the previous record set in 2017 — and a 2.3 percent increase over 2018, according to research published by the Las Vegas Convention and Visitors Authority.
The valley saw 42.5 million visitors in 2019, up from the previous year of 42.1 million visitors and that number is already expected to take a hit at least with travel from Asia down due to the outbreak in China and Korea. The 2019 occupancy rate was 88.9 percent and led to a 2.9 percent increase from the 2018 average daily room rates.
Tourism generates $58 billion annually in Southern Nevada and the Las Vegas Valley. The industry supports nearly 370,000 local jobs, representing about 40 percent of employment within Clark County, according to the LVCVA.
Las Vegas is poised to host the NFL draft in April that has been expected to generate high visitation. The crowds will come into Las Vegas in large numbers for March Madness, the NCAA basketball tournament that starts next week.
The Nevada Resort Association said Monday it continues to closely monitor the impact from the coronavirus, but said there's no data to show anything at this time.
The LVCVA said Monday it's stats tracking visitation and occupancy only go through January and don't have a forecast about what will happen going forward. Vitner said it's more about business travel for now.
"It's hard to tell how people are going to react if the number of cases ramp up, but we have seen companies ban all non-essential travel across the country," Vitner said. "On an individual basis we haven't seen that. Individual travel won't fall as much as business travel. Part of it is people will be enticed by more deals. Folks are not as risk-averse as businesses are. They are only concerned about what's going on in their lives. It's not as a complex decision because it only affects you. A company has to make a decision on what's best for all of its employees, customers and shareholders."
Restaurants that rely on local residents rather than tourists would be less impacted, Vitner said.
Most companies affected by any slowdown are most likely to deal with it by reducing employee hours rather than layoffs and cutting expenses, Vitner said.
"The labor market has been tight for so long, and the base case for how the virus will play out is that it will be temporary and activity will come back," Vitner said. "Shanghai just came back online. At some point the number of cases will fall off and the all-clear signal will be sounded and things will resume. It may be in May or closer to the summer."
COMPANIES' RESPONSE
Vitner said companies don't want to lay off workers because they're hard to replace. There have been few layoff announcements so far.
Vitner said he's more concerned about a recession than it was two weeks ago but doesn't see that as the most likely outcome at this point. Growth should come in around 2 percent during the first quarter, but there likely to be a lower rate in the second quarter, he said.
"It's going to be a tough quarter," Vitner said. "The good news is the economy doesn't have too many excesses right now. We didn't build too many houses and too much commercial real estate and overdo it in cars."
Tim Sullivan, a managing principal with Southern California-based Meyers Research that tracks the Las Vegas housing market and economy, said the nation's economy will have the biggest impact on the housing market in the coming months.
The stock market is predicting "a reasonable hit to tourism-related sectors like hotels, airlines, cruise lines and convention centers, Sullivan said. He even cited how Google has cancelled its event in Las Vegas.
If the threat increases domestically, restaurants, retailers and other gathering areas could see slower growth, Sullivan said. Some 70 percent of the U.S. GDP is consumer spending.
CONSTRUCTION IMPACT
As for construction, Vitner said he doesn't expect commercial construction to be impacted since the work is done outside and workers aren't in close proximity to each other. The concern is if there are supply constraints in getting goods from China for construction.
With 30-year mortgage rates hovering just above 3.5 percent, that should continue to entice people to buy new homes and existing homes.
"As long as the employment numbers hold up, housing will do reasonably well," Vitner said. "That could change at some point but right now doesn't seem to be a concern."
For now, Sullivan said mortgage rates being close to record lows means homebuyers will have to judge the uncertainty of the economy versus a low mortgage payment.
"If consumers can look past the uncertainty, the entry-level market will benefit the most from this trend as the monthly payment is of critical importance to this group," Sullivan said. "The luxury homebuying market could take a short-term hit based on the wealth effect. High-income individuals are more likely than other segments to have money in the stock market, a segment of the economy that finished last week, the worst since 2008. Shoppers in this segment are aware of the volatility and may decide to wait things out."
RETAIL IMPACT
Bryan Wachter, senior vice president of the Retail Association of Nevada, said the impact seen so far is consumers going into stores and cleaning out shelves toilet paper, water, cleaning supplies and hand sanitizer. There are supplies in the warehouses to restock, he said.
"We've seen a disruption at the end of the supply chain because we didn't see a spike in demand on items like water and toilet paper," Wachter said. "We have been fighting this since December given how important China is at the beginning of the supply chain. We're very concerned about how things go from here."
Wachter said there's no indication at this time that consumers are spending less and same-store sales are down at this time. There are some consumers who are relying more on home deliveries without any contact with delivery people.
The federal government giving out conflicting information about how people should deal with the virus and whether they should gather or travel has caused confusion, Wachter said.
"You are seeing some folks are panicking but there's frustration there aren't any answers," Wachter said. "They are prepping for whatever they feel in their mind in the worse-case scenario, which doesn't seem to be realistic."
The concern is still that people will be encouraged not to congregate as happened in Italy with people quarantined and France, which has limited gathering to no more than 1,000, Wachter said. England has done the same.
"There are things that will eventually lead us to say this will have a considerable impact," Wachter said. "We can expect that, but we're not seeing those indicators as of now. It is only natural to assume deliveries are going to increase as folks don't want to be out and about much. That is something we will look to see if it is the case. We're too early in the situation to see how it develops yet."