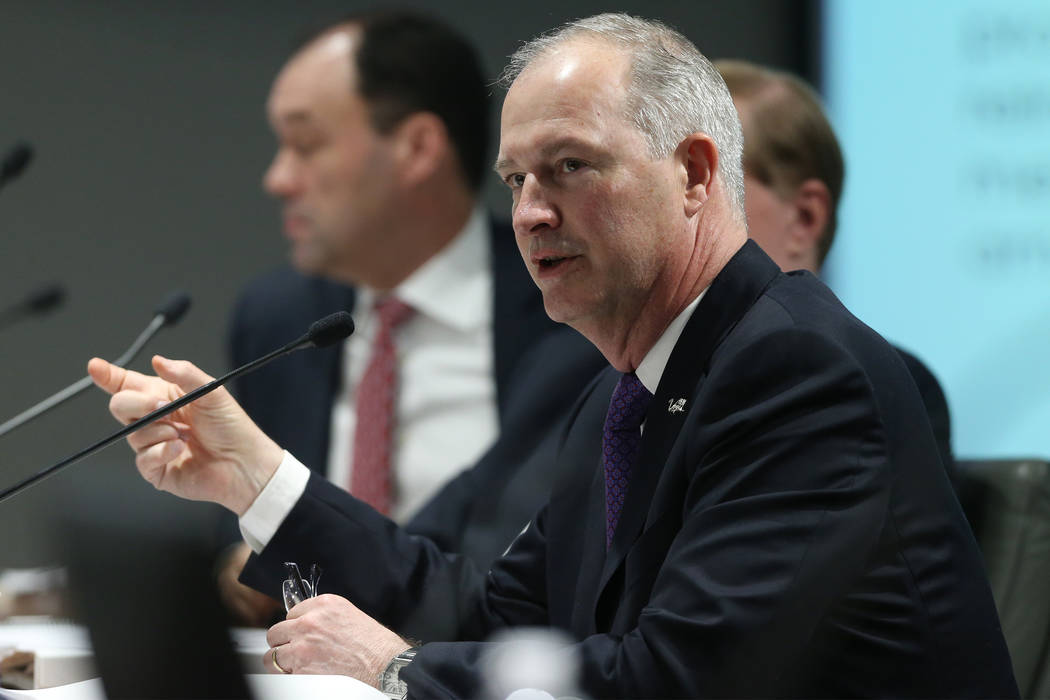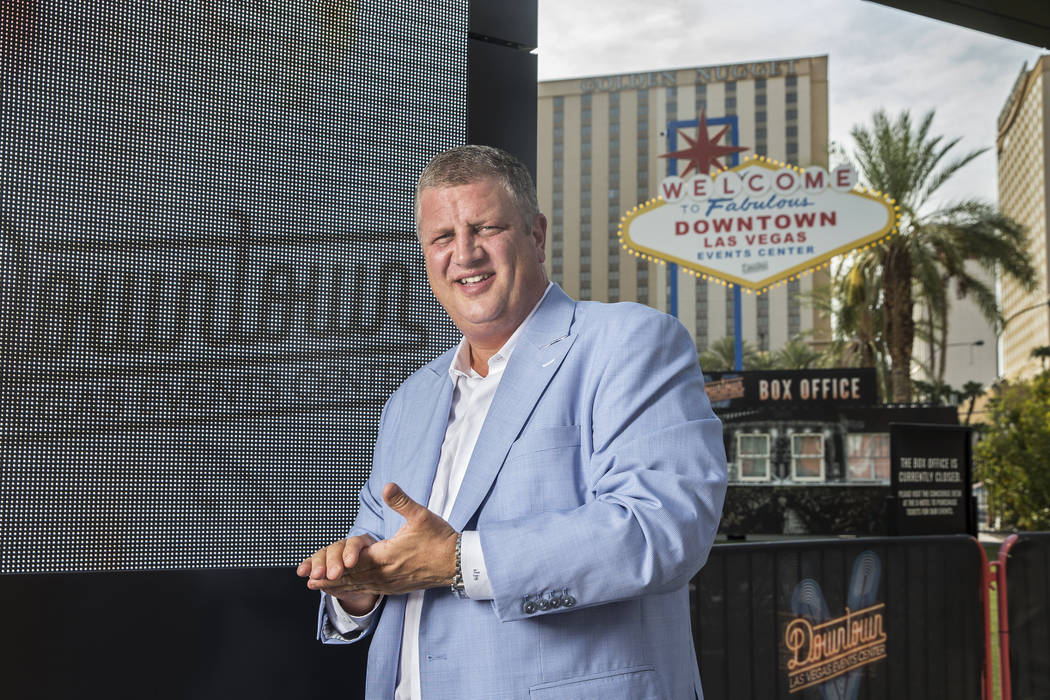 Given the return that meetings and trade shows bring to the city, it's no surprise that convention space will grow by 30 percent in the next couple of years.
Added space at hotels and the expansion of the Las Vegas Convention Center got its due recently in two separate events held back-to-back across the city. It was the topic at the February meeting of the Southern Nevada chapter of NAIOP, the development organization. Convention talk also was part of the daylong itinerary at a UNLV conference focused on Las Vegas gaming in 2020. Both events took place Feb. 21.
Las Vegas has 11.5 million square feet in meeting space. The plan calls for that to grow by 30 percent with the addition of 3.5 million square feet, according to Steve Hill, CEO of the Las Vegas Convention and Visitors Authority who put that number in perspective when he spoke to NAIOP members. Only five cities in the country have 3.5 million square feet at this time.
"It's pretty remarkable what's going on in Las Vegas right now, but it's in respond to demand," Hill said.
The $1.47 billion convention center project will add 1.4 million square feet to its facility, including 600,000 square feet of new, leasable exhibit space. The first phase will be completed for the Consumer Electronics Show in January 2021.
Other aging space will be renovated and completed by 2023.
Last year, Caesars Entertainment broke ground on Caesars Forum, a $375-million conference center that will debut in 2020 with a 550,000-square-foot conference center and 100,000-square-foot outdoor meeting and event space, the first in Las Vegas.
MGM Resorts International expanded the Mandalay Bay Convention Center and enhanced Aria, MGM Grand, Park MGM and Luxor Las Vegas for 900,000 square feet. MGM will have more than 4 million square feet of meeting and convention space.
"Wynn Las Vegas is adding 400,000 square feet of convention and meeting space that's set to be completed in 2019," Hill said.
He added that the convention center expansion alone will bring 600,000 new visitors a year to Las Vegas, which is a 1.5 percent increase in visitation. It will also create 800,000 permanent jobs.
The city, which has 22,000 events a year for conventions and trade shows, benefits because the average person coming to Las Vegas for a convention spends $1,200 per trip, Hill said. People who come for meetings spend twice as much as people who come to Las Vegas for leisure travel because they're not spending their own money, he said.
Trade shows choose Las Vegas because they get a 9 percent bump in attendance that generates more revenue for them, Hill said.
CES has been in Las Vegas for 40 years, starting in 1978 and is scheduled to keep coming through 2039, Hill said. When CES started in Las Vegas, there were 40,000 attendees for 40,000 hotel rooms and growth of both have run parallel for many years, but has since outpaced the city with 180,000 attendees and 150,000 hotel rooms.
Las Vegas competes with Orlando, Chicago, Los Angeles, Anaheim, Seattle, Atlanta, San Francisco, Houston, and New York for conventions in an industry that's growing at 6 to 7 percent a year, which is faster than the economy as a whole, Hill said.
Downtown casino owner and developer Derek Stevens said the investment in meeting and convention space by Caesars, MGM, Sands and others has been tremendous for the city.
"When you have a group of 5,000 or 10,000 a night for a four-day convention, this is not something you book two weeks before, but four years out with significant non-refundable deposit," Stevens said. "They will happen, and these investments ensure a greater stabilization throughout the economy. This is the great evolution of what is happening in Las Vegas, today."
Michael Massari, chief sales officer for Caesars Entertainment said conventions diversify the customer based for Las Vegas. There's a scarcity of meeting space in Las Vegas for the demand that made the decision to add it feasible, he said.
"The meeting and convention space nationwide is a massive business and what happens in Philadelphia, Dallas, Orlando, Nashville, Los Angeles and all over the country — it doesn't take a lot to steal a couple of meetings out of Chicago and Dallas," Massari said. "It's not our intention of taking business from a property in this town but to bring it to town."
Of the current events booked, some 93 percent are new to Caesars and many new to the market, Massari said. Caesars is catering to corporate meetings and events rather than association or trade shows.
"We're looking for customers to buy out the Linq and Harrah's and 5,000 to 6,000 rooms for four or five nights and a couple of million in chicken and beef, we would be pretty happy with that," Massari said. "If we can find 20 or 25 of those a year, the Forum will work out fine for us."
Brent Pirosch, director of gaming consulting for CBRE, said conventions are increasingly becoming more an important part of the revenue for casinos. Las Vegas set its record for convention visitors at 6.6 million in 2017. That helps Las Vegas have a hotel occupancy of more than 88 percent and helps during the middle of the week when leisure travel is slower.
"The expansion of the convention center so close to the Strip helps cement our position as a world trade center and leading destination for conventions," Pirosch said.