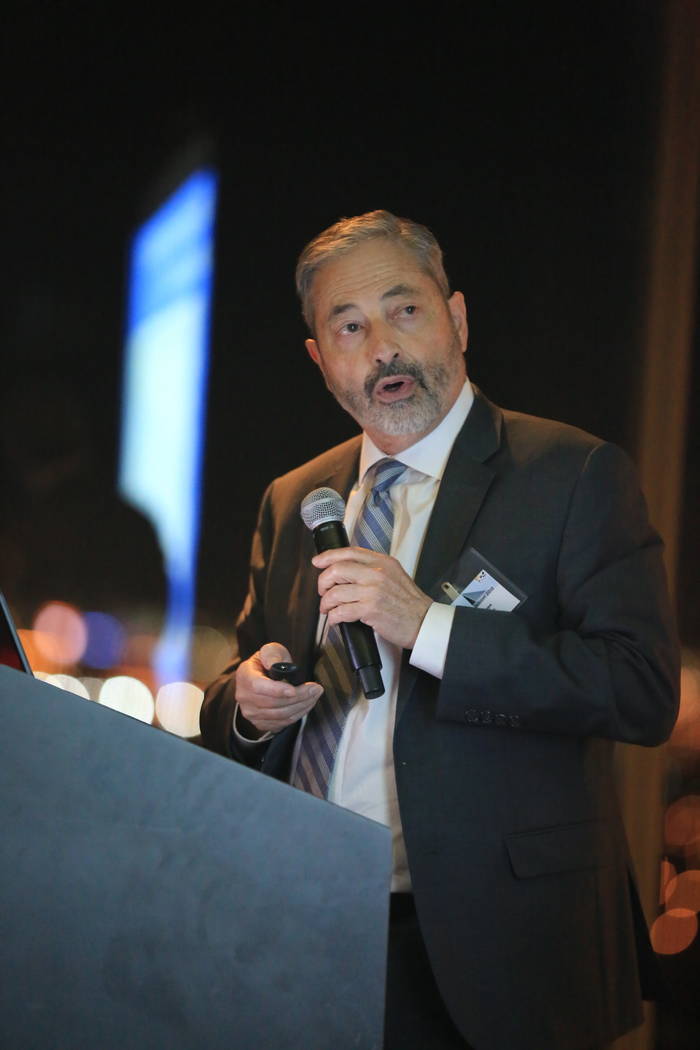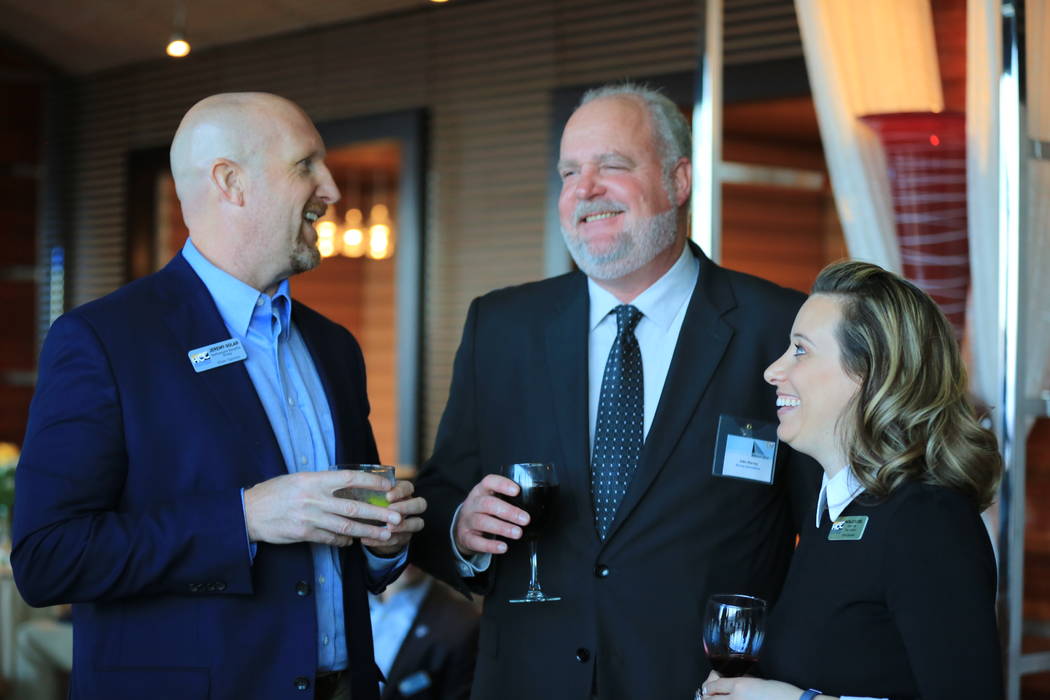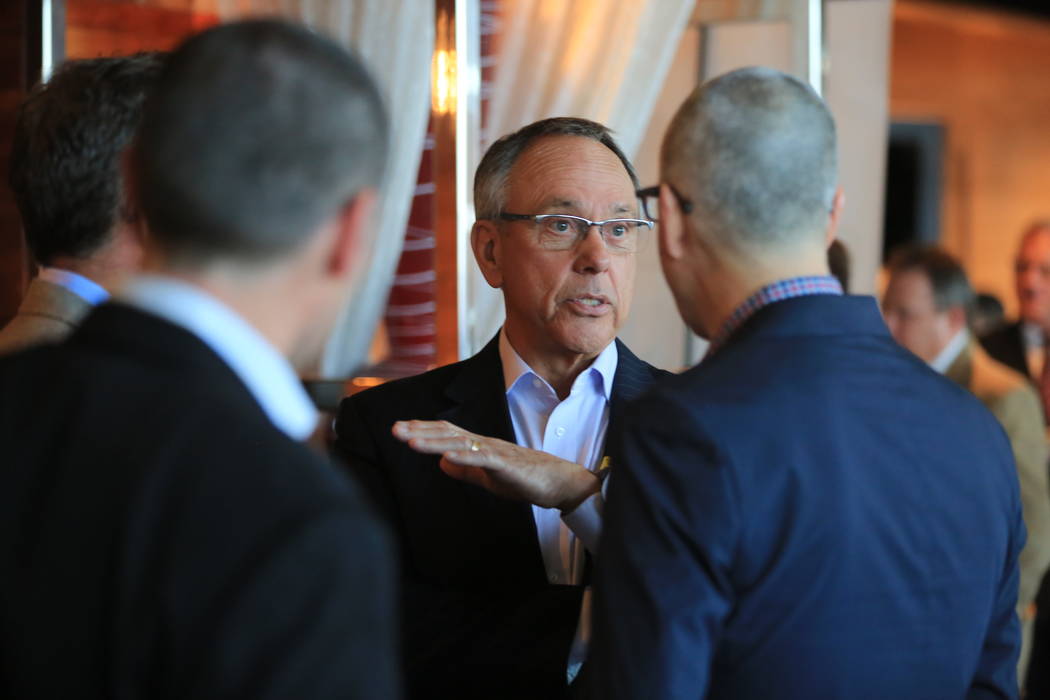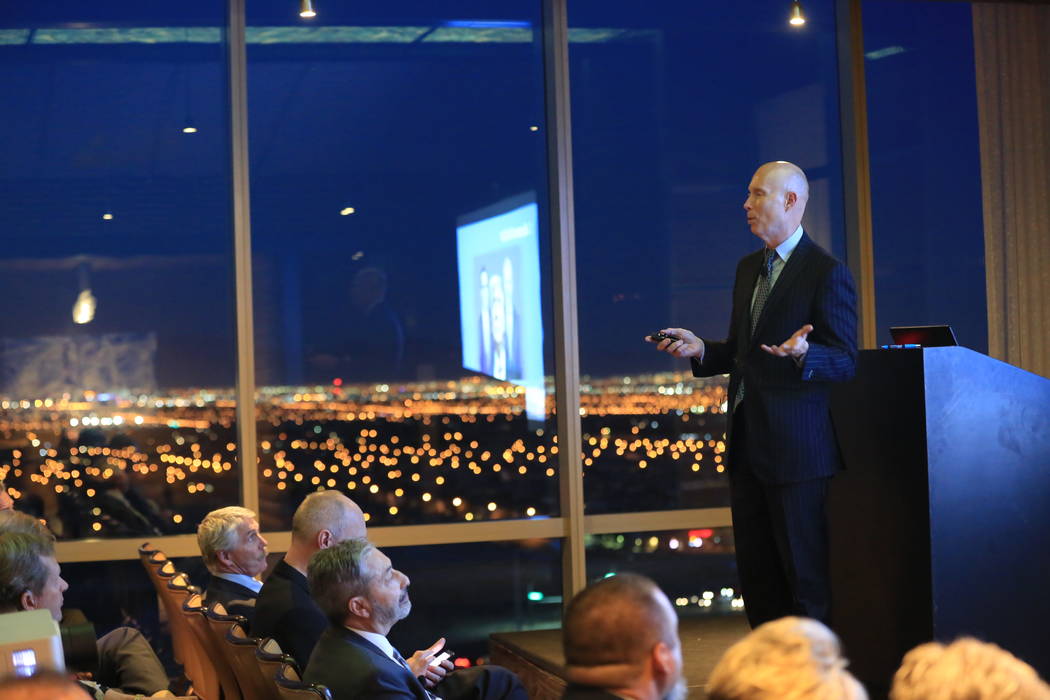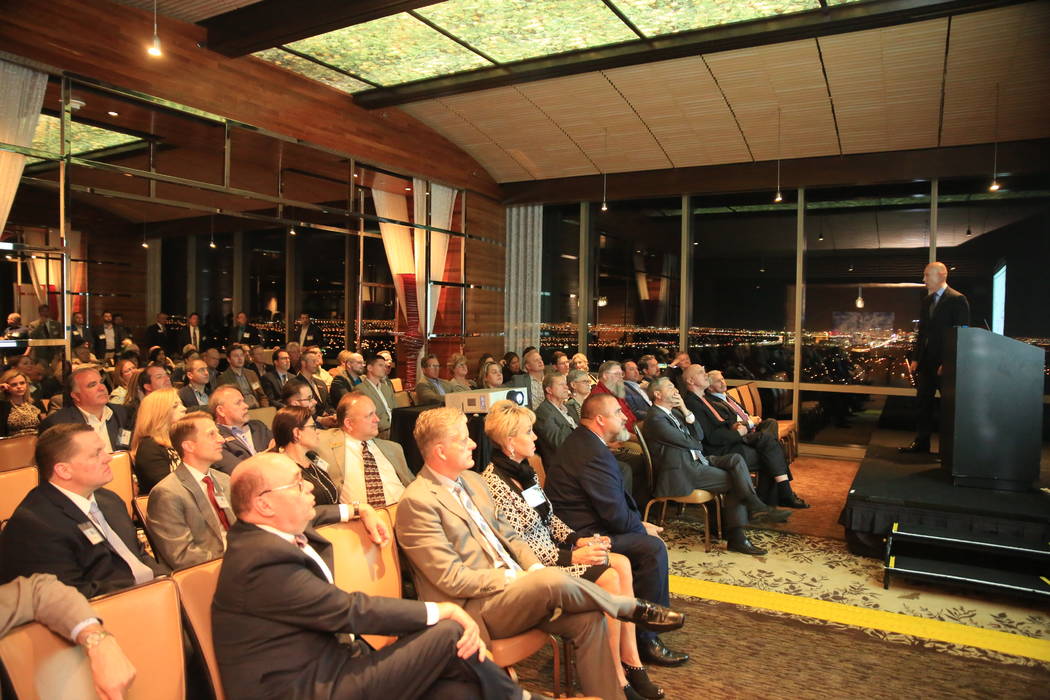 A Southern Nevada economist touted Henderson for exceeding the region's pay in its top 10 occupations and suggested more emphasis be placed on creating jobs in health care, management and business and financial operations.
John Restrepo, a principal at RCG Economics, said Southern Nevada shouldn't try to be the next Silicon Valley or biotech leader like San Diego but instead play to its strengths. Restrepo appeared March 16 at the Henderson Chamber of Commerce's InSight 2018 at the M Resort.
"Henderson is doing pretty well right now considering what we have been through (with the Great Recession) and compared to the rest of the valley," Restrepo said. "Could we be doing better? Yes. Do we need to have a more diverse economy? Yes. But we're moving in that direction, and the point is to stay focused. Let's be pragmatic in what we are as a community and what we aren't. We have other competitive advantages and let's focus on those. It's probably sports and entertainment, the lodging industry, health care and education to a certain degree."
Henderson's top three industries in 2017 were office and administrative support jobs at 15,936, Restrepo said. That was followed by 12,941 in sales and related positions and 12,898 in food prep and servicing.
Restrepo said there should be more emphasis placed on growing the jobs that ranked, seventh, eighth, and 10th in Henderson. There are 5,539 jobs in health care, 5,422 in management and 4,056 in business and financial operations.
"Henderson is doing great, but this is where we want to grow and get to," Restrepo said. "This is where the heart and soul of Henderson will be in the future as we keep growing and focus on those sectors for our economic development efforts, business attraction and retention efforts."
The makeup in jobs in Henderson is similar to the valley as a whole, but the biggest growth by 2027 is expected in management of companies and enterprises at 17 percent, Restrepo said. Educational positions will grow by 10 percent in 10 years. The biggest percentage gain, although, not in actual number is the agricultural sector at 49 percent, which Restrepo attributes to growth in the marijuana industry.
Henderson has nearly 2.5 times the national average in arts, entertainment and recreation jobs, much of that attributed to health club positions, Restrepo said. It more than double the national average in food and accommodation jobs. It has 1.62 times in construction jobs and 1.39 times retail sector jobs.
Restrepo said Henderson is a popular place to live and work because its annual earnings are higher than the valley as a whole. Its management positions average $157,821. Utility jobs were second at $148,640 a year. Jobs with the highest discrepancy were in the government, more than $15,000 higher at nearly $99,000 on average in Henderson. Finance and insurance jobs averaged about $95,000 or more than $12,000 on average for the valley. Health care jobs paid about $70,000 on average, nearly $5,000 more a year.
As a reflection of that interest in Henderson, new home sales made up 25 percent of all valley sales in 2017, and that percentage has grown sharply since the recession ended, he said. It was only 11 percent in December 2005.
Restrepo raised concerns, however, and warned that Henderson and the rest of the valley "needs to be careful in how we are evolving our economy." He cited a 2017 study from the University of Redlands that showed 55 percent of jobs nationwide could be replaced by automation in 2035, but that percentage is projected to be even higher in Southern Nevada at 65 percent.
"That doesn't mean it will happen, but it's a big number," Restrepo said. "It's because there are a lot of jobs in the food and beverage and the resort industry (where automation can eliminate jobs). What are we doing to prepare for that and training our workforce?"
Restrepo said it's not only lower-wage workers at risk but jobs higher up in the pay scale as well. He said it's important the regional focus on growth in which all segments of the community can share in the benefits because that's how an economy expands and prospers in the long run.
That includes ensuring the valley has affordable housing for workers since home prices continue to rise while wages rose about one-half percent, Restrepo said. That's the reason why so many new apartment complexes in Southern Nevada are under construction, he said. More than half of the valley households don't own stock and don't benefit by gains in the equity market, he said.
"It's not an issue of being cheaper than California," Restrepo said. "We will always be cheaper than California, but we need to be cheaper than Phoenix, Salt Lake City, Albuquerque, Denver and other cities we compete with."
Mike PeQueen, a partner with HighTower Las Vegas financial advisers, told Henderson business leaders that the corporate and individual tax cut will stimulate the economy, but it's still not known how much.
Corporations bringing overseas projects back to the U.S. are more likely to use it for stock buybacks and dividends rather than building factories are giving raises to employees. Companies already had access to loans if a project penciled, he said.
Since this is the ninth anniversary of the economic recovery, PeQueen said this is longer than average, and with a stimulus this late in the cycle it's likely to raise inflation. That could lead to regular interest rate hikes by the Federal Reserve, and that could cut into any benefits from the stimulus, he said.
The biggest concern in addition to interest rate hikes is a trade war with China now that President Donald Trump has imposed tariffs on steel and aluminum. That could slow economic growth and increase the cost of construction projects, he said.
"The elephant in the room is a trade war," PeQueen said. "Not many say China is a fair player, but how do you do it without hurting our economy along the way. It's a fine delicate balance. The risk is retaliation, and no one wins. If a trade war comes to pass, this is one that could give us a black eye."
Another issue to watch is global tourism since 20 percent of Las Vegas' visitors are from abroad and they spend more than 20 percent of tourism revenue in the state because those visitors stay longer, PeQueen said.
The U.S. had been the second leading destination for international tourists, but it has fallen to third behind France and Spain. Whether that's caused by Trump's rhetoric or a higher dollar, PeQueen said he isn't sure of the reason but it's something to watch in 2018.
"We have come to rely on the international tourist dollars a great deal," PeQueen said. "We spent a couple of billion on Terminal 3 (at McCarran International Airport) so people could fly here directly from all over the world."