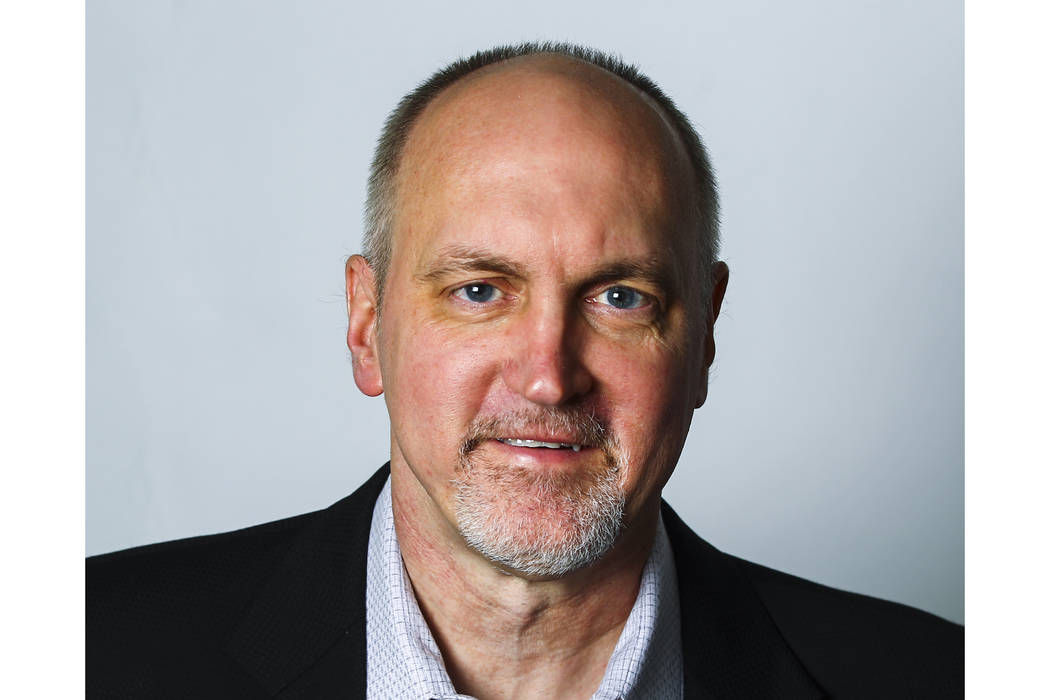 It started off as many other breakfasts and luncheons, looking back at the region's economic development over the past year. They happen in every state and major city where accomplishments are touted and the potential of what's to come are highlighted.
That was the case when Jonas Peterson, the CEO and president of the Las Vegas Global Economic Alliance spoke to more than 500 people of the business community in the organization's annual State of Economic Development breakfast at the Four Seasons.
It's an exciting time for economic growth, Peterson said.
The LVGEA and its partners have helped create 4,369 jobs in 2018 with an average wage of $28 an hour and helped create more than 22,000 jobs since 2012. The region has continued its recovery from the depths of the Great Recession. Peterson said as much, calling the recovery "nothing short of an economic miracle" by almost any measure when stacking Nevada up against other states. No state has come farther, he said.
Peterson highlighted the top 10 planned or ongoing projects for the region worth $14 billion. There's $230 million for a new UNLV medical school complex; $375 million for the expansion of the Palms; $600 million for a Google data center in Henderson; $800 million for an extreme sports complex on the south end of the Strip; $1 billion for Project Neon transportation improvements that will be finished by Memorial Day; $1.2 billion for Union Village medical tourism and residential development in Henderson; $1.4 billion for the expansion of the Las Vegas Convention Center; $1.8 billion for Las Vegas Stadium; $3 billion for the completion of The Drew resort; and $4 billion for Resorts World Las Vegas.
The potential for continued development is adding population. Nevada is No. 1 in the nation in population growth, edging out Idaho. Nevada has been the No. 1 job producing state for more than a year when seven to eight years ago, it was last, Peterson said. The state is up 90,000 jobs since prior to the recession, even with 38,000 fewer construction workers, he said.
Not only is the economy growing but it's becoming stronger and more diverse, but that's not enough, Peterson said.
"We could all agree we aspire that we can be so much more and in many ways we are just scratching the surface of our true economic growth potential," Peterson said. "We have a long ways to go."
The LVGEA's mission is working, but it's more than just job creation, Peterson said.
"We have a chance to be so much more," he added.
Peterson pointed as evidence of that to a Brookings Institute report that showed while Las Vegas is the 32nd largest metropolitan area but ranks 99th in terms of prosperity, which covers standard of living and annual wage. That leaves a lot of room for improvement if Las Vegas is going to build the economy they aspire to have, Peterson said.
"We need to do a better job," Peterson said. "We can, and I believe we will. What if we engineer our economy where the standard of living rose. We're not doing enough to make sure all of Southern Nevadans benefit from our growth."
Las Vegas is 99th in median wage and 97th in poverty, Peterson said. More people need to be pulled up to the middle class, he added.
That's important because it further enhances the economy and the housing market as well, Peterson said. Since 2011, the median home price in Clark County has gone from $121,800 to approaching $300,000. The medium household income was $48,215 in 2011 and has grown to more than $57,000 in 2017, the most recent figure available, he said.
"Incomes are rising and our economy is growing, but the price of housing is move up much faster," Peterson said. "We're not California, and we're better off but it's an issue we need to pay attention to if we're going to achieve our aspirational economy."
Some 57 percent of Nevada residents were considered middle class in 2000, but that fell to 52 percent in 2016, Peterson said.
That's important because a growing middle class is the "backbone of our economic development," Peterson said. That's especially true in Nevada where 75 percent of its GDP is based on consumption. It's 68 percent for the country as a whole, he said.
"We need a prospering middle class if we're going to reach our full potential," Peterson said.
The middle class is $48,000 to $145,000 for a family of four and $24,000 to $73,000 for a single person, he said.
More people can be helped up that ladder because a study shows Nevada has the most economic momentum and most potential, Peterson said.
In order to do that, the state needs to continue its pro-jobs policy and incentives and support job training and workforce training programs and economic development programs. Transportation improvements, including mass transit, helps reduce commute times, Peterson said. The educational system also needs to be strengthened, he said.
"We need to make strategic investments to close these gaps together," Peterson said.
Companies looking to relocate to Nevada want a skilled labor force if they're going to take a serious look at the market, Peterson said. There's already a strong demand for managers, software developers, business operational specialists and registered nurses, he said.
The region needs to train existing workers but also recruit those from out of state in order to fill the jobs that will continue to be created, Peterson said.
The LVGEA has even launched a campaign, that includes a television add called "Here You Can" that will showcase the quality of life and attract people to Southern Nevada to work: lvgea.org/here-you-can/.
"Everyone knows Las Vegas is the best place in the world to visit. What they don't know is that here, you can do so much more. Help us share the other half of the story and dispel the myths about living in Vegas once and for all," is the message from the campaign's website.
What are the seven myths?
No one really lives here. There are no small businesses. It's always hot. Vegas has no culture.Everyone is related to the mob. Life is a nonstop party; and Vegas is not family-friendly.
We'll see in five years whether it paid off and whether the middle class grows in Las Vegas.