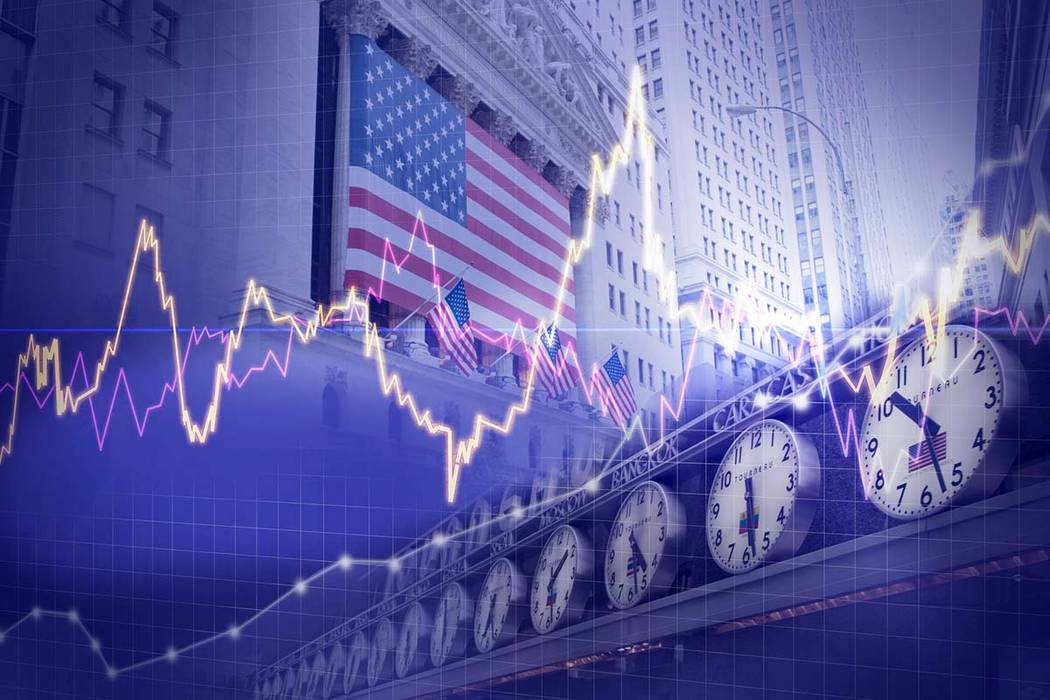 The head of a real estate economics' firm that tracks Las Vegas warned Monday of a potential short-term impact on home sales, commercial real estate and the economy due to the outbreak of the coronavirus that health experts said will continue to spread and has already caused a handful of deaths.
Gregg Logan, managing director of Florida-based RCLCO said markets like Las Vegas that rely on tourism have already seen a slowdown of tourism from Asia due to the outbreak in that region. He said he's optimistic the U.S. economy and real estate markets will weather the crisis as they have many others but added it's important for businesses and the real estate sector to be prepared for all possibilities.
"Based on what we know today, RCLCO believes the impacts on real estate, broadly, will likely be moderate overall, though there may be some distress in markets or submarkets with high reliance on tourism, trade or energy," Logan said. "But given the rarity of an event like this in modern times, no one can be certain how this will work out. Chinese tourists are one of our biggest tourism markets to the U.S, but if people (in the U.S. and elsewhere) are scared and don't want to travel on airplane or hanging out with lots of other people because they are afraid they might catch something, how is that going to influence the tourism and convention business that makes Las Vegas go."
During the SARS outbreak in 2002 and 2003, the decline in tourism from Asia was substantial, Logan said. None of that includes business and other trips to Las Vegas from across the country, he said.
"The number of cancelled or postponed investor meetings, industry conferences and personal trips we anecdotally observe suggest that hotels and other travel-related markets and real estate will likely feel the negative impacts of the virus for at least the first half of this year," Logan said. "Additional outbreaks in new locations could push out recovery of the sector even further."
Logan said how severe the effects are depends on the impact on the nation's economy, which is why the stock market last week had its biggest weekly decline since the Great Recession. Corporate earnings are expected to be lower than anticipated and there's a potential for a recession; and there were concerns about the presidential election and signals the Fed didn't see the need to cut interest rates last week, he said Monday afternoon. The Federal Reserve decreased rates by half a percent early Tuesday morning.
"There is no question that in the short term, the world economy will be hit by the decline in output from China and other countries that have been hit by early outbreaks," Logan said. "The potential exists for these conditions to lead to a global recession, the severity of which will likely depend on the spread and severity of the COVID-19 outbreak in the U.S. and elsewhere, which is currently unknown."
Logan said if the outbreak pushes the world and U.S. economies into recession, "the impact of that on real estate is likely to be moderate due to generally healthy fundamentals as compared with previous cycles. Nonetheless, it's important to understand the potential influences and to plan for the possibility of a period of slower pricing growth and possibly lower demand between now and 2021."
Logan said it's difficult to predict the economic impact with any certainty, real estate trends in China and the U.S. to date provide indications of what to expect. The outbreak is having severe impacts on the Chinese economy and its real estate markets, he added.
China is the world's second largest economy and accounts for 20 percent of global manufacturing output with a hand in much of the world's supply chain, Logan said. The size of the role that China plays in the world economy is greater than it was during past similar outbreaks, such as the SARS virus in 2002-2003, Logan said. At that time China represented 4.3 percent of the world's GDP, and today it represents 16 percent.
"Its recent decline in economic activity is expected to have a substantial effect on worldwide manufacturing output. U.S. manufacturers are anticipating inventory shortages as their supplies purchased before the outbreak are steadily shrinking," Logan said. "Given that factories in China have been shut down for a while and now are half of capacity of what they were has had an impact, but the biggest impact on real estate is what happens to the economy. We saw the stock market come back, and that's good news. Will this the black swan that pushes us into a recession, we know through the economic performance of the first two quarters in 2020 it will be off the pace what we were anticipating because China has so much of its hands in the supply chain."
With many U.S. companies relying on China's factories for parts, materials and assembly, its decline in activity is expected to negatively influence U.S. economic performance in the tech sector, automobiles and other industries, Logan said. That could affect U.S. domestic GDP growth through the first half of 2020, and that prompted the sell-off in the stock market, he said.
"The reaction of the financial markets suggests the outbreak could potentially push the economy into recession, though it's too early to tell," Logan said. "Though a recession would affect real estate demand across the board, a general lack of overbuilding during this cycle should blunt the worst potential impacts."
Stocks rebounded Monday based on expectations that governments and central banks are ready to act to stabilize the economy if necessary, Logan said. But he urges businesses to be prudent and prepare "for a period of somewhat lower demand and moderating pricing growth."
If the outbreak becomes more significant in the U.S. as the Center for Disease Control has suggested is possible, retail stores, restaurants, movie theaters and other places "that people congregate could be substantially affected if consumers decide to stay home rather than go out and risk infection, whether or not mandated restrictions on movement like those imposed by the Chinese government are implemented here," Logan said. "This could obviously have substantial impacts on the retail real estate sector, which is already facing competition from online shopping."
Logan said big box retailers such as Walmart and Target that are dependent on imports may have trouble keeping store shelves stocked.
Logan said homebuilders haven't faced a shortage of supplies yet like what has happened in the auto industry.
Building materials from China include building stone, bricks, floor tiles, roof tiles, chimney pots, wall and ceiling coverings, pipes and tubes, wood flooring and carpets, plywood sheets, French doors, lavatories, baths and sinks.
"When people are fearful of what is going on, they tend to hit the pause button," Logan said of homebuyers. "How will the coronavirus affect consumer confidence? It could have a short-term impact on residential buying activity."
Demand and pricing for U.S. industrial property may soften in some markets, including Las Vegas, with the decline in imports, and with delays in deliveries of manufacturing components and parts to U.S. companies, Logan said.
"This comes at a time when new industrial space supply has been outpacing absorption, although overall performance in this sector remains strong, especially in supply-constrained markets," Logan said.
That will slow down the absorption of space as less is needed because of shortage of products, Logan said.
Other real estate sectors, such as office and multifamily, "are less directly impacted, except to the degree that this black swan event pushes the economy into recession and lowers overall demand."