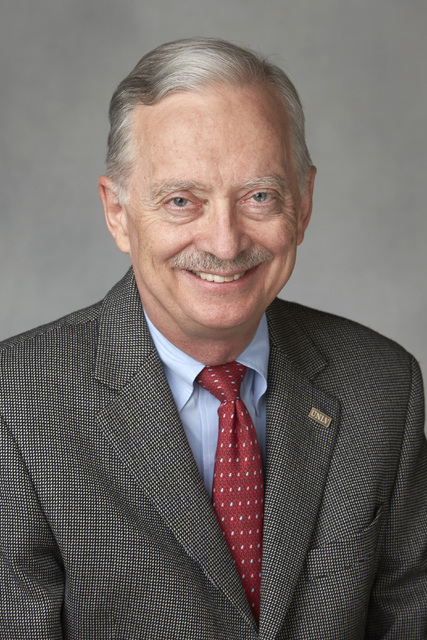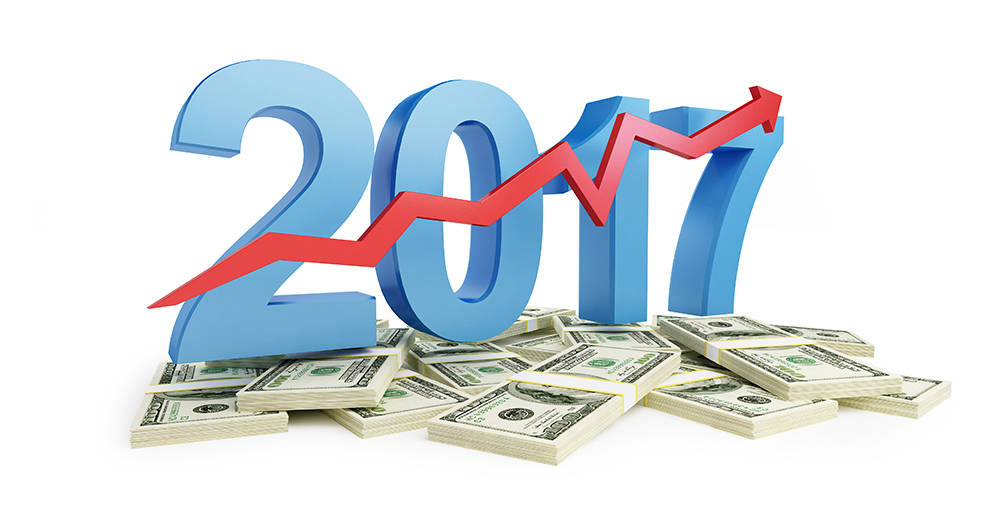 Not only are Las Vegas businesses more optimistic about the Southern Nevada and U.S. economies, but a UNLV economics professor said the trends are heading in a positive direction for continued growth.
UNLV Lee Business School's Center for Business &Economic Research released its second-quarter business survey, which painted an optimistic economic picture. The March survey also showed that there's optimism about rising home prices and increased construction that should support a stronger real estate market through June, according to Stephen Miller, CBER's director.
Businesses also expect hiring to expand, sales and profits to increase and capital expenditures to grow, Miller said. The Southern Nevada Business Confidence Index, constructed by CBER, increased by 1.3 percent from 135.5 in the first quarter of 2017 to 137.2 in the second quarter in 2017, he said.
"All the confidence is positive locally, and all of the elements to the questions we asked of businesses and their expectation for the Nevada economy going forward on sales, profits, hiring and capital expenditures," Miller said. "The one that changed the most this time around was the outlook for profits. More than 50 percent of the respondents thought there would be a moderate increase in profits, and 6 percent thought it would be a strong increase."
Miller said his economic outlook for Southern Nevada and the nation should improve when he gives his midyear update in June to the local business community.
In December, Miller said the nation's GDP would grow at 2 percent or just above it, more pessimistic than other national economists projecting a GDP growth of 2.3 to 2.5 percent, he said. Any expansion of the U.S. economy is going to help tourists travel here, he said.
"Our forecast is becoming a little more optimistic,'' Miller said. "A large part of what's happening is in the labor market. We're starting to see unemployment get pretty low, and wages have been rising for some time. We're seeing signs that people are coming back into the labor force that dropped out."
Economist John Restrepo, principal of RCG Economics in Las Vegas, said at a housing conference April 21 that the Southern Nevada and national economy is trending in the right direction and would be bolstered by tax cuts under discussion in Congress. He said the region's job and population growth should hover around 3 percent.
"I think the economy will cointinue to hum along," Restrepo said. "We're growing about 3 percent and Reno is growing 4 percent a year. It's sustainable. It's not the 4 to 5 percent of the boom that wasn't sustainable."
On the local level, visitor volume, air passengers and gross gaming revenue are moving up, and there's positive trends for building permits to increase, as well, Miller said.
"I would say locally things are pretty positive, as it is for the national economy," Miller said. "At the moment, I don't see any sign for a recession."
Proposals to cut taxes at the corporate and individual level are pending, as are boosts in infrastructure and defense spending, Miller said. The business confidence index is high in part because business leaders continued to expect a stronger U.S. economy, he said.
"There's a strong sense that things are going to change," Miller said. "Infrastructure spending and defense spending increases are expected, as well as corporate and individual tax cuts and reduction in regulations. The business community views, at the national level, the new administration as very positive for business."
That doesn't mean there aren't concerns, Miller said. The survey was mostly completed prior to Congress and President Donald Trump from getting health care reform completed. Miller said the next survey in June will provide a good update of the outlook of the Southern Nevada business community toward Washington, D.C.
"The failure of health care reform was the first signal that the new administration was going to run into problems," Miller said.
In his quarterly update on the Nevada economy since December, Miller said the numbers point to expansion. The annual benchmark revisions drove the monthly payrolls upward by more than 10,000 jobs on average, boosting Nevada's already strong job growth in 2016. The recent unemployment rate fell to 4.9 percent, the lowest level since November 2007. Moreover, Nevada's total personal income in 2016 posted the strongest growth since 2007, up by 5.9 percent, Miller said.
The Clark County economy, however, posted some mixed signals based on the most recent data, according to Miller. Seasonally adjusted employment lost 900 jobs from January to February. The unemployment rate ticked up to 5.1 from 4.9 percent in February.
January taxable sales jumped substantially, with strong spending from visitors and locals, Miller said. February tourism data, however, showed a contraction compared to a year ago. This outcome is likely a result of the Chinese New Year in February last year but also because February 2017 had one fewer day, he said.
Although recent residential permits plummeted compared to last year because of a substantial decrease in multi-family permits, February new and existing median home prices surged by 4.8 and 9.0 percent, respectively, year-over-year, Miller said.
The housing market is expected to continue its strong pickup in 2017, but increases in interest rates can be a headwind down the road, Miller said.
Local businesses also stayed at the highest level of optimism for the U.S. economy for the second quarter of 2017. Local businesses that currently employ 0 to nine employees and 20 to 250 employee actually showed a more favorable outlook on the U.S. economy than the Nevada economy, Miller said.
When asked about the U.S. economy, 64.3 percent of business leaders expected improvement, 20.0 percent expected no change, and 15.7 percent expected weakening, according to the survey. The similar numbers for the Nevada economy are 64.3 percent positive, 27.0 percent neutral and 8.7 percent negative.
Specifically, 56.9 percent of respondents projected increased profits, while 14.7 percent projected worsened profits in their industry compared to last quarter. The remaining 28.4 percent expected no change, he said.
When asked about sales in their own industry, 56.5 percent of respondents expected an increase in sales, 27.0 percent expected no change, and 16.5 percent expected a decline, Miller said.
Some 38.3 percent of the respondents predicted an increase in hiring in their industry, 48.7 percent expected no change, and 13.0 percent expected a decrease, Miller said.
The majority of those surveyed (69.8 percent) said they expected increases in home prices in Southern Nevada, while only 7.8 percent expected losses in home prices. The remaining 22.4 percent forecasted no change, Miller said.
Survey respondents showed more optimistic expectations for construction activity, with an index value of 162.9 compared to 153.8 from the first quarter.
Specifically, 68.1 percent of the respondents expected increasing construction activity in the second quarter of 2017 compared to the first quarter. In addition, 26.7 percent projected no change, and only 5.2 percent expected less construction activity in the second quarter, Miller said.
Credit conditions have improved for local businesses, according to the survey. Some 40.0 percent have applied for extending an existing line of credit in the last year. Of those who responded, 90 percent received the credit line they requested, while no one reported a rejection for extension of an existing line of credit. Only 10 percent reported receiving a smaller amount than they originally sought, Miller said.