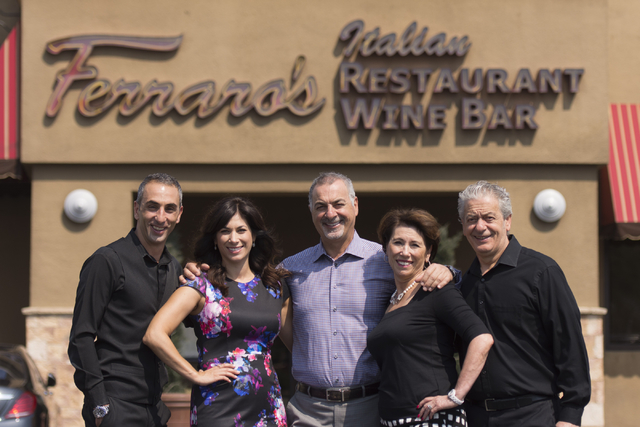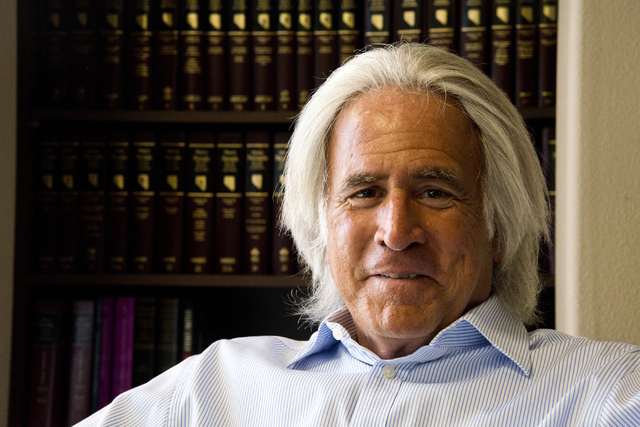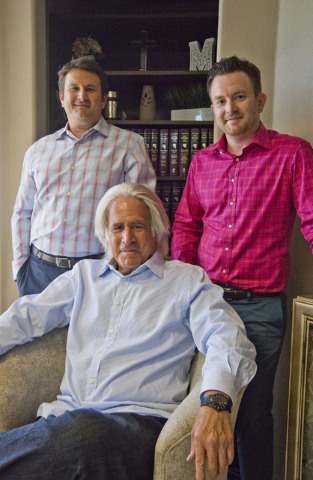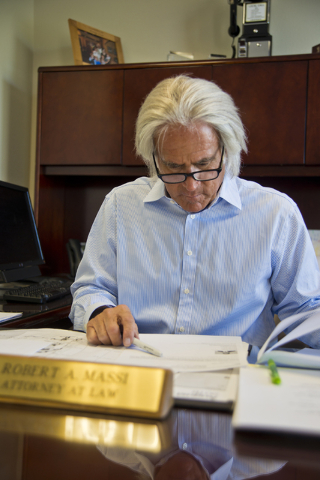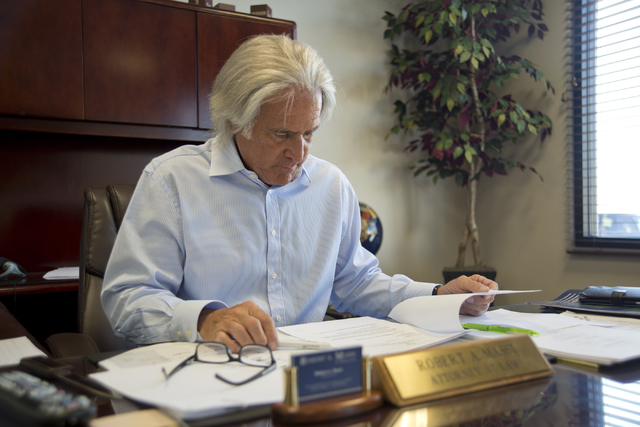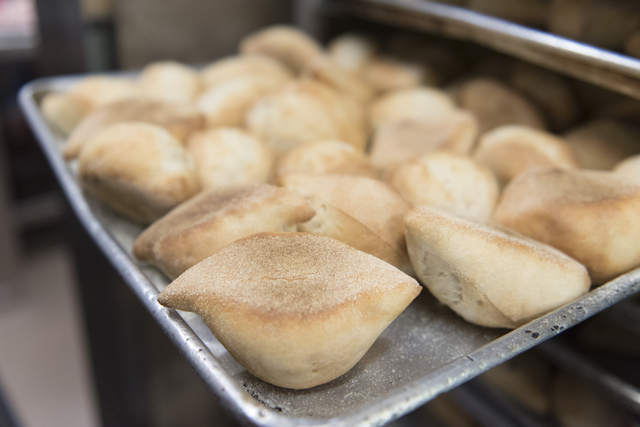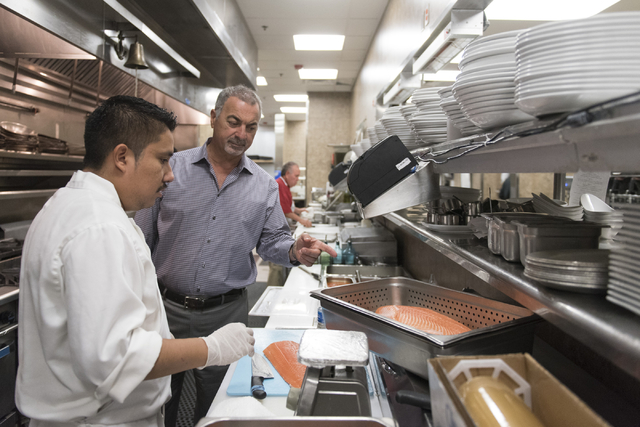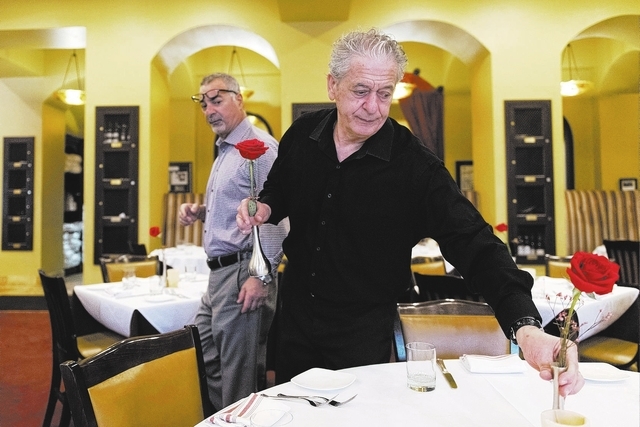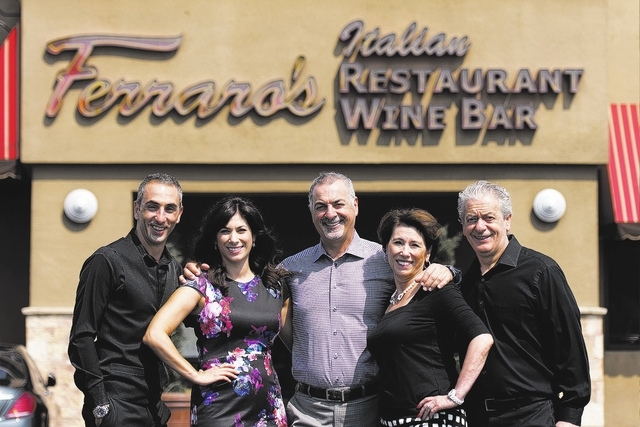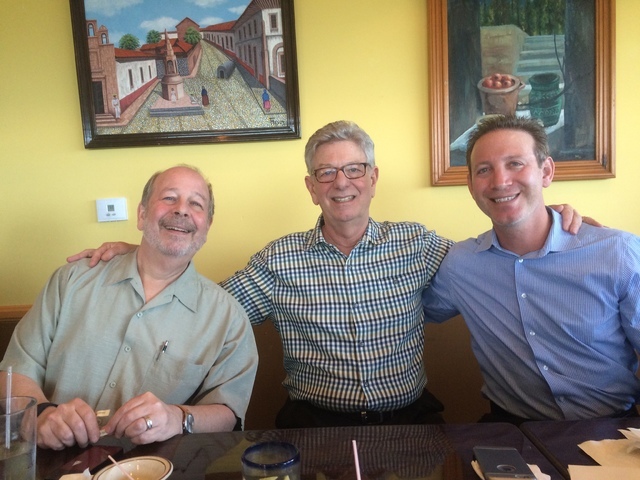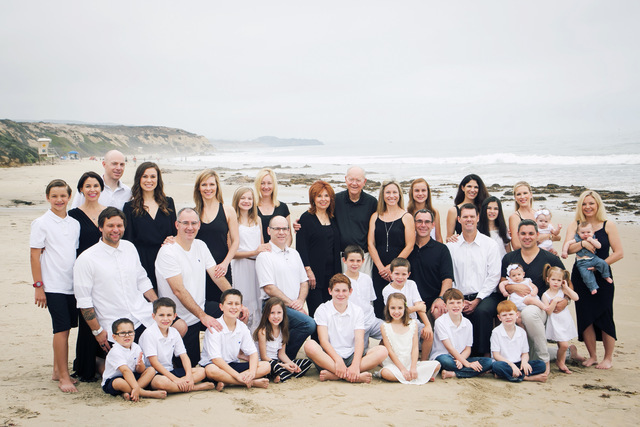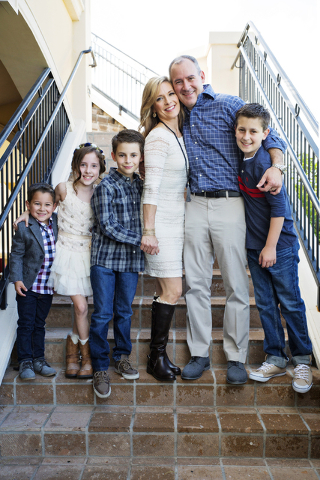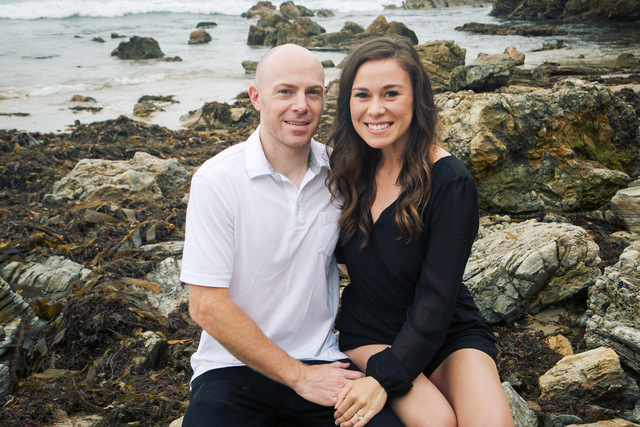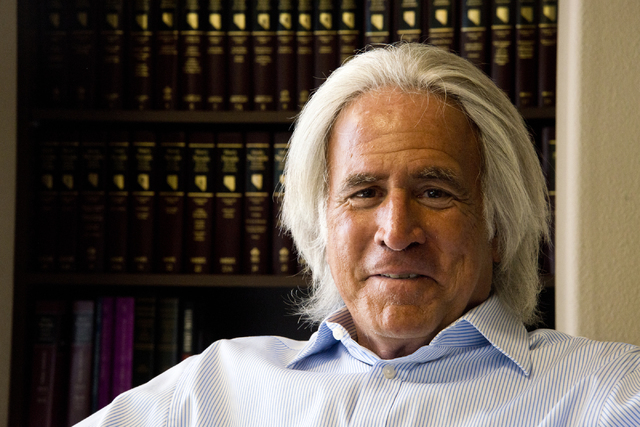 This week, the Las Vegas Business Press takes a look at just a few of the Las Vegas Valley's small family-owned businesses. These types of small companies are found in most all local industries throughout Southern Nevada. We talk to these families about their unique challenges and rewards in working together and navigating the ever-changing economic climate.
Ferraro's Italian restaurant
opened in 1985
Gino Ferraro and his wife, Rosalba, opened Ferraro's Italian restaurant in 1985 and it's been a staple in the Las Vegas community ever since.
When the restaurant first opened, Ferraro not only worked alongside his wife but his mother and sister-in-law, too.
Today, Ferraro still works with his wife as well as his son, who is the executive chef, his daughter, the restaurant's marketing and event coordinator, and his brother and son, who are both servers.
"We often have dinner together and discuss the positives and negatives of that day," Ferraro said of working with his family. "We each know our role and we understand what we need to do to be successful."
Ferraro said his family business offers customers an exclusive dining experience.
"We care for our customers and we're here to give them a truly unique experience," he said. "We give them the whole package — great service, atmosphere and food — and I think that has been the secret to our longevity."
Ferraro said while his business has been going strong for more than 30 years, the future of his restaurant is uncertain.
"Dining habits are changing and a lot of fine-dining restaurants are closing as life is faster and people want grab-and-go options," he said. "We need to work harder to show people that there's value at this restaurant."
When Ferraro first opened the restaurant, it was a deli, pizzeria and restaurant-style dining experience. Since then, it's become a fine-dining restaurant, and as other fine dining establishments close their doors, Ferraro said he's not opposed to making changes to the business once again.
Ferraro's son, Mimmo, and daughter-in-law have grown the Ferraro family brand to include two quick-serve restaurants, Pizza Forte, at Sunset Station and the Hard Rock Hotel.
"In the next five to six years, we'll evaluate the situation and if we have to change, we'll change," he said. "Until then, we have a commitment to maintain this restaurant with integrity and give people a great fine dining experience. My hope is to be here for a while."
Attorney Bob Massi works with sons
Bob Massi has been practicing business law, real estate law and personal injury, wills, trusts and probate for more than 30 years at his Henderson-based practice.
Massi's son, Dominic Massi, has worked alongside his father for 14 years as his business, Massi Insurance Consulting, is inside his father's law practice at 105 N. Pecos Road, Suite 100, in Henderson.
"It's fun to be in the same office and see each other every day," Dominic said. "It's fun atmosphere."
Dominic isn't the only family member at the law office as his brother, Robert Massi Jr., joined the practice earlier this month.
Robert Massi passed the bar exam in February 2015 after graduating from William S. Boyd School of Law.
"As I thought about where I'd work, I couldn't imagine not working with my dad," Robert said. "I saw him run his own business my whole life and that's one of the reasons I went to law school — to have my own business and build something like he did."
Massi said family businesses are almost a thing of the past.
"Big law firms are absorbing smaller ones and we're still family-run," he said. "It's special for any parent to be able to pass the torch on."
Having a younger generation at his firm is beneficial, Massi said.
"I've been out of law school for a long time so it's great having young people who you believe in and trust and in this case love to be even more efficient," he said. "There may be areas that Robert gets into that I haven't done so it's his choice what he wants to get into."
While Robert Massi said he doesn't see himself delving into criminal matters, he would like to get into credit issues, bankruptcy and other civil matters.
He added that though he's not sure what the future will hold, he does imagine himself taking over his father's practice someday.
"That's definitely the initial goal," Robert Massi said. "I'm really excited to build my own thing the way my brother and father have."
Wikler family offers two generations of physicians
It's always great to have a doctor in the family; the Las Vegas Valley's Wikler family has three. Crossing over two generations and offering more than 90 years of combined medical experience, Wikler Family Practice focuses on family medicine and has been providing health care services in the Green Valley area since 1993. The motto of the office: "Let our family take care of your family."
In the past seven to eight years, caring for seniors with complex health issues has become a primary focus for the doctors. Treating everything from heart disease, hypertension, high cholesterol and diabetes to urinary problems, lung disease, Alzheimer's and dementia, Drs. Abraham, David and Eric Wikler take a preventative approach toward health care and maintaining the wellness of their patients. They accomplish this by encouraging and guiding their patients to lead a healthy lifestyle; evaluating, discussing and combating disease risk factors; and scheduling regular screenings for early detection purposes.
All three of the Wikler doctors graduated from Des Moines University's College of Osteopathic Medicine in Des Moines, Iowa, and hold a Doctor of Osteopathic Medicine degree. They are all board-certified D.O.s. Osteopaths take a hands-on approach to disease, dealing with the structure and function of the body based on the theory that diseases are due mainly to the loss of structural integrity, which can be restored by manipulating the parts involved and supplementing with therapeutic measures, such as drugs or surgery.
Abraham Wikler, 68, who graduated in 1973, and his younger brother, 63-year-old David Wikler, who graduated in 1978, both reside in Henderson. Forty-year- old Eric Wikler, the second-eldest son of Abraham and the late Judith Wikler, graduated in 2001 and currently resides in Summerlin.
Wikler Family Practice is at 8985 S. Pecos Road in Henderson.
Keating Dental has 70-year-old roots
Step inside Keating Dental in Henderson's Seven Hills area, and it's soon apparent family is highly valued here. The waiting room is equipped with a fireplace to make clients feel at home; the walls are adorned with family photos; and Dr. Thomas P. Keating is a third-generation dentist in this long-serving family-owned operated practice. Not to mention the office has its own on-site dental lab owned by Ryan Keating, brother of the dentist and the third-generation family member to specialize in the fabrication of dental restorations.
"I love this state and this city, and feel very blessed and fortunate that next year my family will be celebrating 70 years of serving Las Vegas with our dental practice. We have original patients of my grandfather's as well as my dad's that have been coming in for many generations as well," said Thomas P. Keating. "I have always loved our tradition of treating our patients like they are family. We even designed our waiting room to look like a family room in a house. I love being able to know my patients by first name and spend time visiting with them."
The late John B. Hirsch, DDS, moved to Las Vegas in 1936 after attending Creighton University School of Dentistry in Omaha, Nebraska. He then did a three-year stint in the Army Air Force during World War II, returning to Las Vegas in 1941 with his wife, Mary. In 1947, Hirsch opened a dental practice in the valley, which has continued on as a family business well after he passed away in 1999 at age 83.
The Hirsches had three daughters. The eldest, Diane, shared her father's interest and became a dental hygienist after graduating from Marquette University in Milwaukee, Wisconsin. She married Navy dentist Thomas J. Keating; together they had eight children, and now have 18 grandchildren.
Keating, who attended the University of Southern California, served for a year in the Navy and completed a tour in Vietnam before opening his dental office in Las Vegas in 1969. Keating, a member of the American and Nevada dental associations, and the Southern Nevada Dental Society, holds a license in Nevada and California. He was trained at the Las Vegas Institute post-graduate dental learning institution, which specializes in teaching cosmetic dentistry, and served as a member of the Pierre Fauchard Academy international honorary dental organization. After a long career in dentistry, Keating retired three years ago.
Keating and Diane's son, Thomas P. Keating, followed in his maternal grandfather and father's footsteps. The couple's second-oldest child, he attended Creighton University School of Dentistry like his grandfather, graduating in 2001 and becoming the third-generation dentist in the family.
"In this day and age of increasing change in the medical professions, I insist on maintaining that small-town feel like when my grandpa was only the eleventh dentist in Las Vegas," Thomas P. Keating said. "I like calling my patients at night after big procedures to check on them and being available when they need me. These are the family touches that my grandfather and father have passed down to me, and maybe one day one of my children will be able to say that they are the fourth generation of Keating Dental."
Like his father, the Las Vegas-born dentist holds licenses to practice in two states — Nevada and Nebraska — and is a member of the American and Nevada dental associations, and the Southern Nevada Dental Society. An active community member and a highly involved family man, Keating and his wife, Jennifer, and their four children, who range in age from 5 to 12 years, spend most Sundays at his parents' house, enjoying dinner with his siblings and their families.