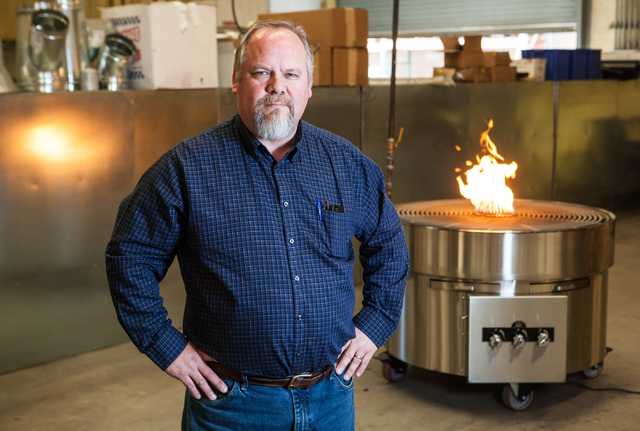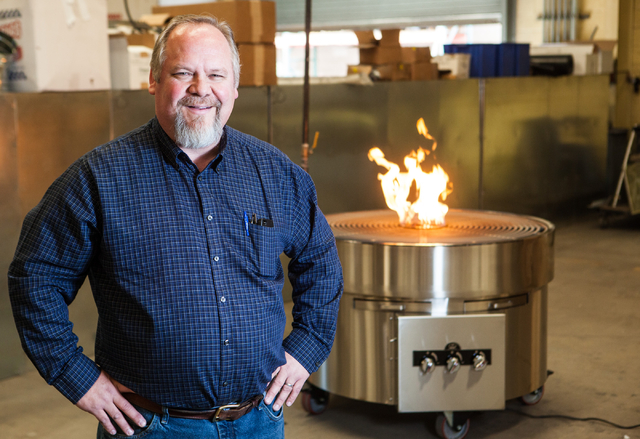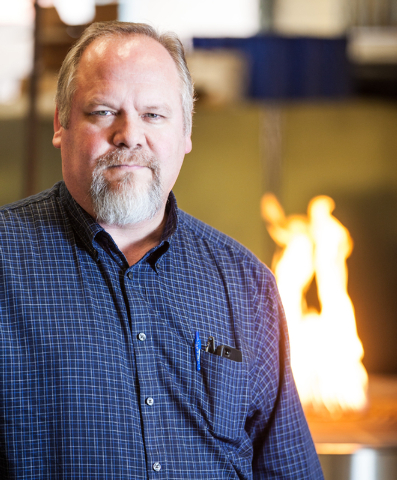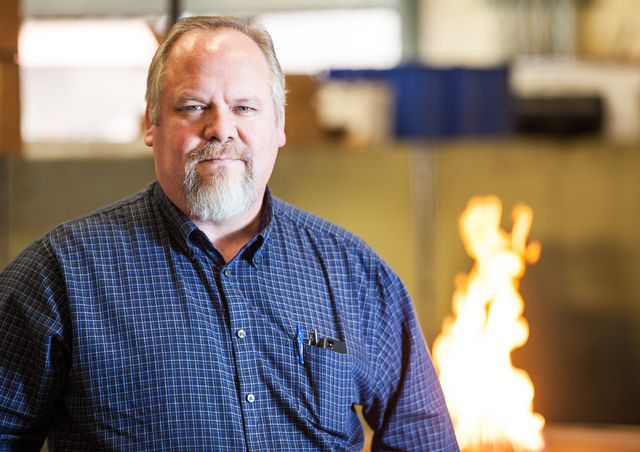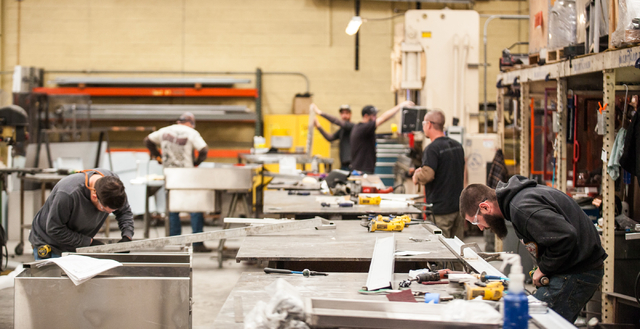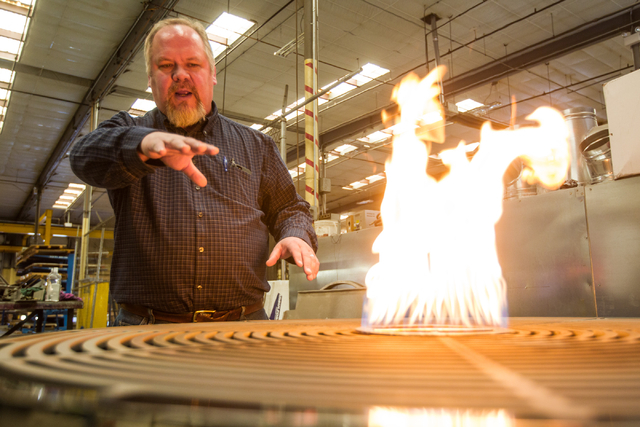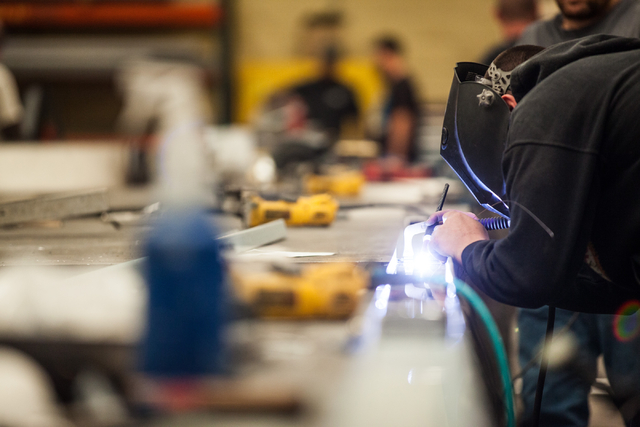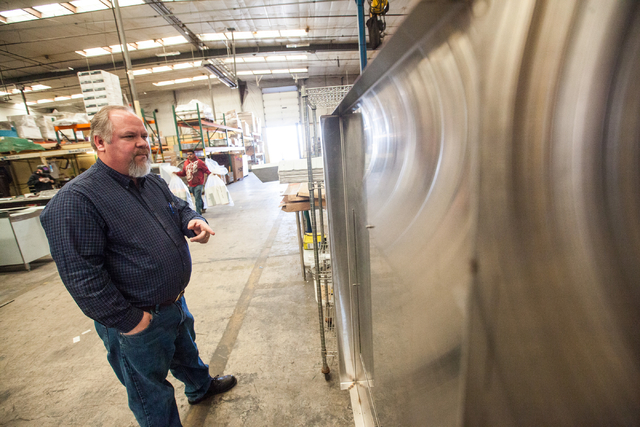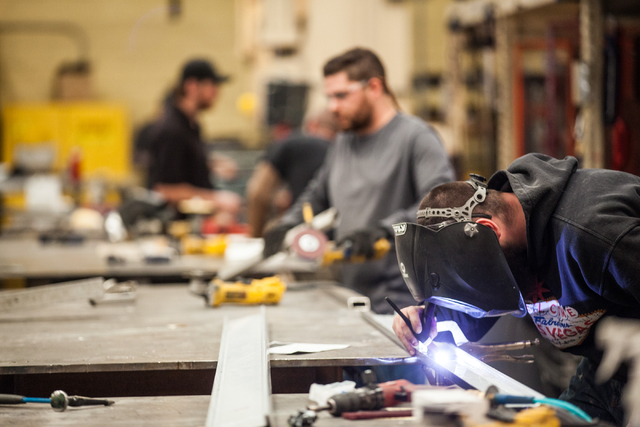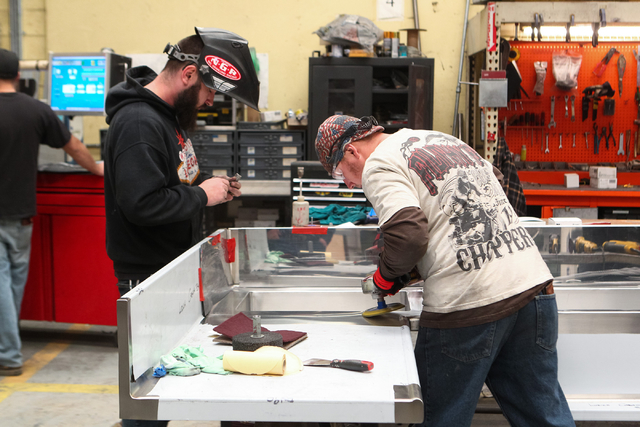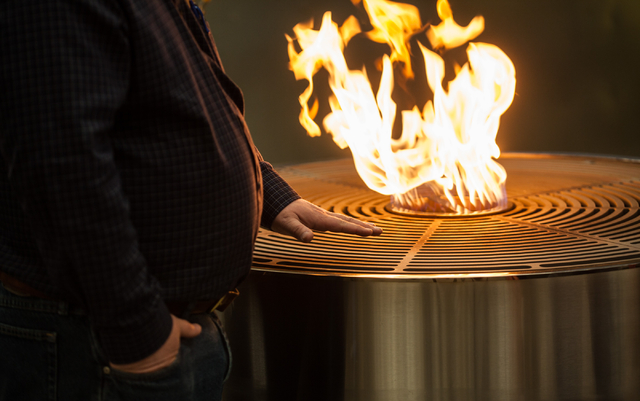 Even if the name Royal Metal Works may not ring a bell, you've likely seen the company's work.
Food service facilities specialists at Royal Metal Works have designed, engineered and built all kinds of specialty feature exhibition pieces including rotating dessert cases, buffet serving islands and refrigerated wine cases for restaurants around the world and throughout the Las Vegas Valley.
After his discharge from the Air Force as an aircraft welder, Royal Metal Works owner Bill Blazvick went on to work for a sheet metal shop that fabricated stainless steel food service equipment.
"When the guy I was working for retired and closed his shop, I decided to give it a shot," he said of Royal Metal Works. "I thought if it doesn't work, I'll go back to work for someone else but at least I know I tried it and so far it's worked out."
Twenty years later, Blazvick's creations sit in The Cosmopolitan of Las Vegas, Silverton and Mesa Grill by Bobby Flay at Caesars Palace, just to name a few.
"Creating something is the best part of the business," he said. "Food service designers, owners and chefs are able to imagine something they want but can't buy."
Blazvick said the most remarkable creation he's ever designed was a 25-foot long cooking wall for the Hyatt Regency in San Antonio. It featured vertical rotisseries, ovens, a churrasco grill and refrigerated doors.
"The client requested that it look like a piece of furniture, not kitchen equipment," he said.
Blazvick said Las Vegas is a prime location for his business, which moved to South Highland Drive from West Ali Baba Lane late last month, because restaurants are constantly changing to appeal to tourists.
"Everything changes every five years because restaurants want a new, fresh look," he said. "Also, with the advent of celebrity chefs and restaurants, it gives us the opportunity to develop equipment that you won't see anywhere else."
Blazvick said his company has expanded since its inception in 2005 to include nearly 30 employees who oversee the entire process from creation to installation.
"It makes me feel proud that we've survived this long, especially with the recession, because some didn't make it," he said. "We did something right."
Blazvick said he'd like Royal Metal Works to manufacture its own line of equipment.
"We currently do manufacture but on a small scale and what I want to get to is large scale," he said. "This will take capital, but primarily the product line needs to be developed. I have a lot of products I would like to offer our clients."
Blazvick said the first step toward his manufacturing goal is marketing the company.
"We currently have our website and a few brochures that we send to designers and consultants," he said. "However, word of mouth is a very big marketing tool for Royal Metal Works. We also have a few of our products in Computer Aided Design that we publish in a catalogue for our clients to use in their food service designs."
Blazvick said this year many restaurants are focusing on wine and his company will join the movement.
"There's been a lot of innovation with wine so we're going to continue to manufacture high-end wine cases," he said. "That's a good avenue for us and we'll pursue that strongly this year."
Blazvick said his company must keep up with trends to stay relevant.
"Restaurants are always trying to capture the latest wave," he said. "We have to find out what the next wave is and figure out how to ride it."