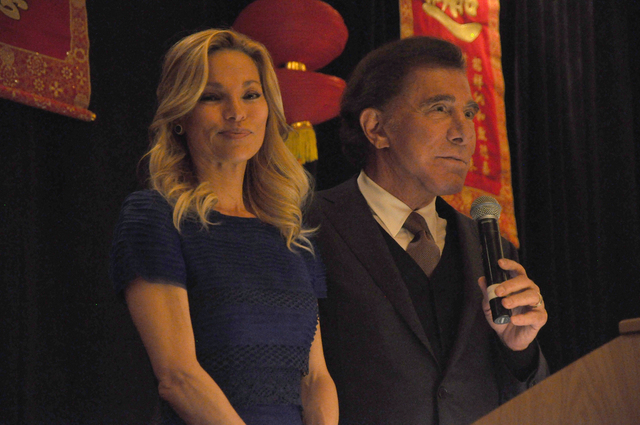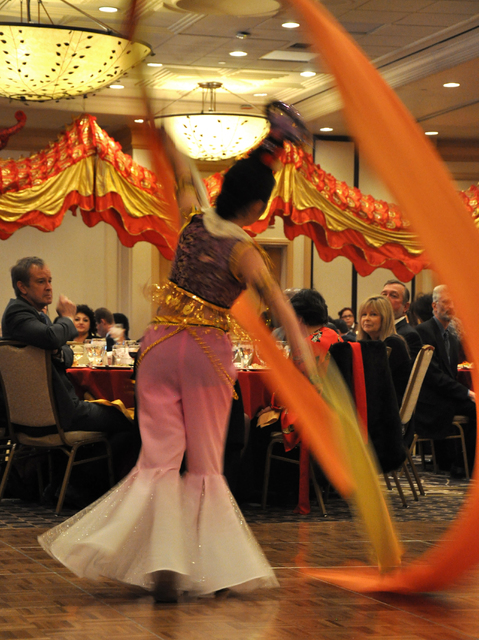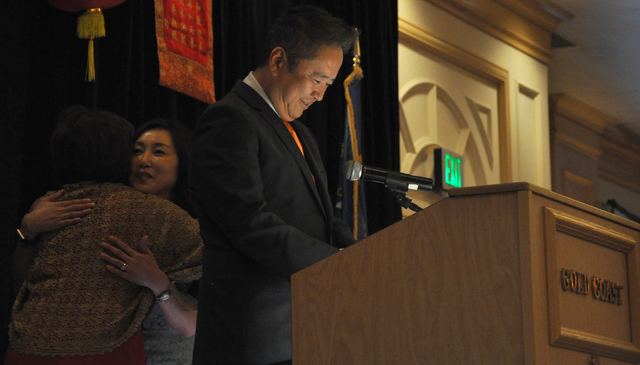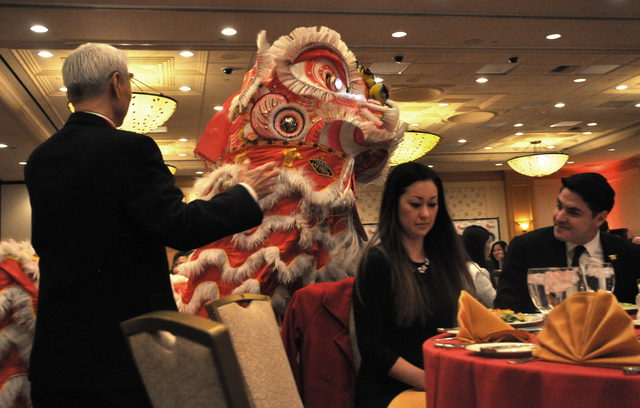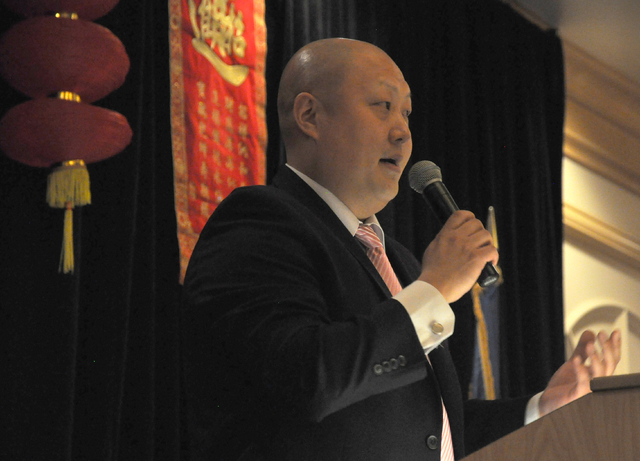 Casino mogul Steve Wynn and Rep. Dina Titus, D-Nev., were among the honorees at the Las Vegas Asian Chamber of Commerce's annual Chinese New Year Gala and Community Achievement Awards on Feb. 23 at Gold Coast.
Wynn was greeted with the evening's most enthusiastic ovation as he stepped onto the banquet center stage to receive the Corporation Award.
He noted his longtime friendship with President Donald Trump.
"Finally, they get what it's all about — turning people into taxpayers," Wynn said. "For those of you who are getting ready and want to start businesses and have been intimidated by the daunting wall of strangulating regulation, I've got good news. America is an ocean of opportunity. Come on in, the water is fine."
Laura and Kevin Fairchild — owners of Storage West — were presented the Members Award, and Patrick Kang of the Ace Law Group received the Small Business Award.
The award for Special Recognition went to Clark County Commissioners Lawrence Weekly and Steve Sisolak, McCarran International Airport and the Las Vegas Convention and Visitors Authority for their collective efforts to bring Haikou, China-based Hainan Airlines to the city. The airline began offering nonstop service between Las Vegas and Beijing in December.
"We sincerely appreciate what you are doing for our entire community," Sisolak told chamber members. "At a time when the country is struggling with diversity and inclusion, nobody does it better than you do."
The Community Service Award went to Kenneth J. and Nami Lee, of the nonprofit Lee's Helping Hand Foundation. Kenneth Lee, owner of Lee's Discount Liquors, said that the foundation's wine, beer and golf charity events drew more than 5,000 guests in 2016, with proceeds going to a range of nonprofit organizations.
"We could not do it without you guys — the ones who actually pay for the tickets, not the ones who call me asking for free ones," he said, jokingly.
The event commenced with an address by Chamber President Sonny Vinuya and a performance of Chinese Southern lion dancing, a modern evolutionary branch of the traditional dance some scholars believe has Indian or Persian origins and was introduced into China prior to the Tang Dynasty, which began in 618 A.D.