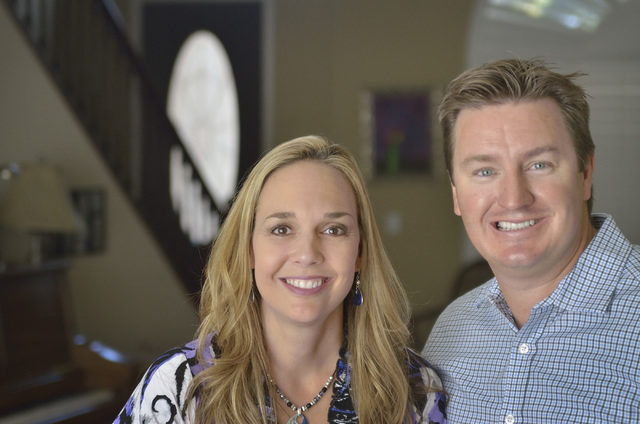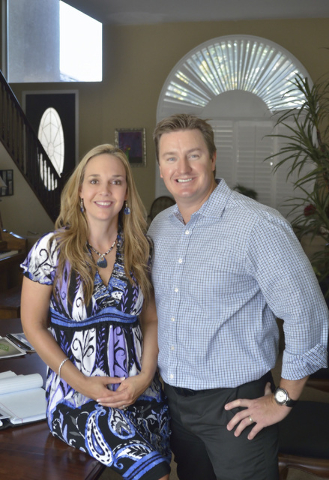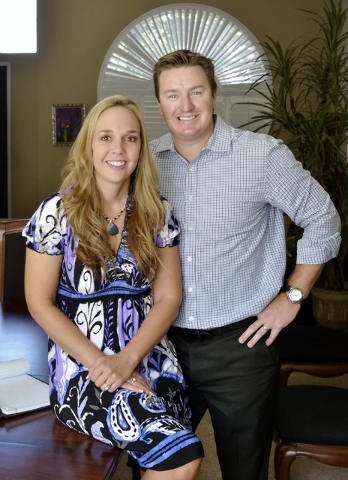 Husband-and-wife team Kate and Chad McCullough always dreamed of going into business together.
Nearly 15 years later, they own Henderson-based outdoor advertising company, Elite Media, which specializes in digital advertising, wallscapes, building wraps, billboards and taxi media.
Chad McCullough, Elite Media's president, handles the vendors and sales process; Kate McCullough, the chief financial officer, handles the administrative tasks, contracts and proposal writing.
"We both complement each other," Kate McCullough said. "We each have different roles in the company so we don't butt heads."
Chad added, "When we achieve things together, it's absolutely amazing."
Last month marked one of the McCulloughs biggest achievements to date. They were named the Small Business Administration's Small Business Persons of the Year for Nevada.
"It's a big deal because the SBA is the Super Bowl of small businesses and to be recognized by people who are helping us is amazing," Chad McCullough said. "We're both honored."
The McCulloughs believe their company's partnership with the city of Las Vegas helped land them the recognition. Under the partnership, started five years ago, Elite Media shares the revenue it generates through advertising on nine digital billboards or "parquees" as the company has trademarked them.
"We bring in more revenue to the city and it's a valuable program," Kate McCullough said. "Not everyone is able to do what we've done for the city."
Before establishing themselves locally, the McCulloughs owned Sky Wall Media in Shanghai before selling that company to open Elite Media in Los Angeles.
"We felt that we could take the same business model and duplicate it in our own backyard," Chad McCullough said.
Kate McCullough added: "We did big wallscapes on Sunset Boulevard in downtown Hollywood and it was hard to get walls there; you had to be a huge company with a lot of money."
She said Las Vegas is an ideal place to start a small business.
"The minute we came here it was easier to incorporate here," she said. "There was less competition here, which was the biggest factor."
Elite Media's clients include Toyota, Samsung, Cirque du Soleil, BMW and T-Mobile.
"Our clients are blue chip advertisers, Fortune 500 companies and mom and pop shops here in Vegas," Chad McCullough said. "It's a little bit of everything."
When the recession began in 2008, many of Elite Media's clients began slashing their advertising budgets.
"We felt it big-time," Kate McCullough said. "We survived it because we changed our inventory and added inventory for lower budgets so there was something for every budget."
When Chad and Kate McCullough are recognized with the other SBA honorees at a May 21 luncheon at the Gold Coast, they won't be content to rest on their laurels. There's hard work ahead.
"We want to be able to grow and continue to give back to the community by donating media space to nonprofits and charities," Chad McCullough said. "We also want to grow other markets and make it as big as possible."
For more information, visit www.elitemediainc.com.