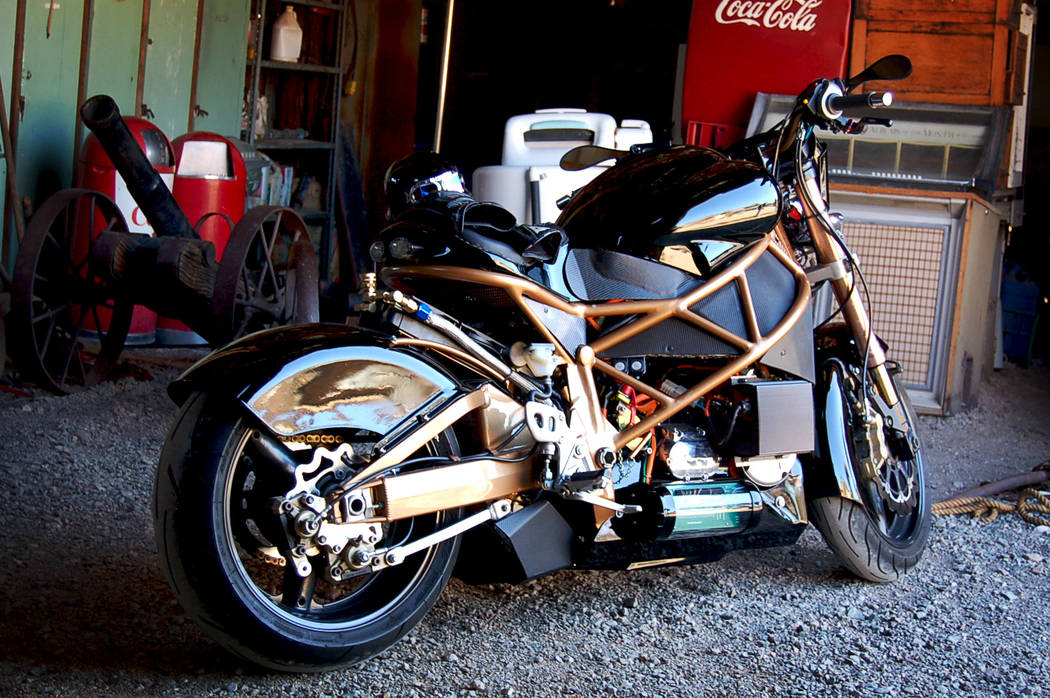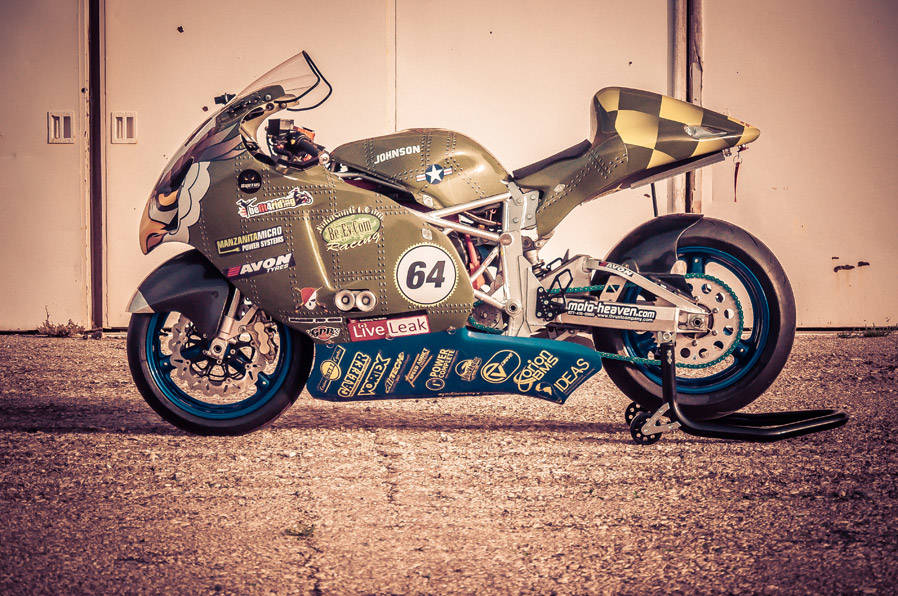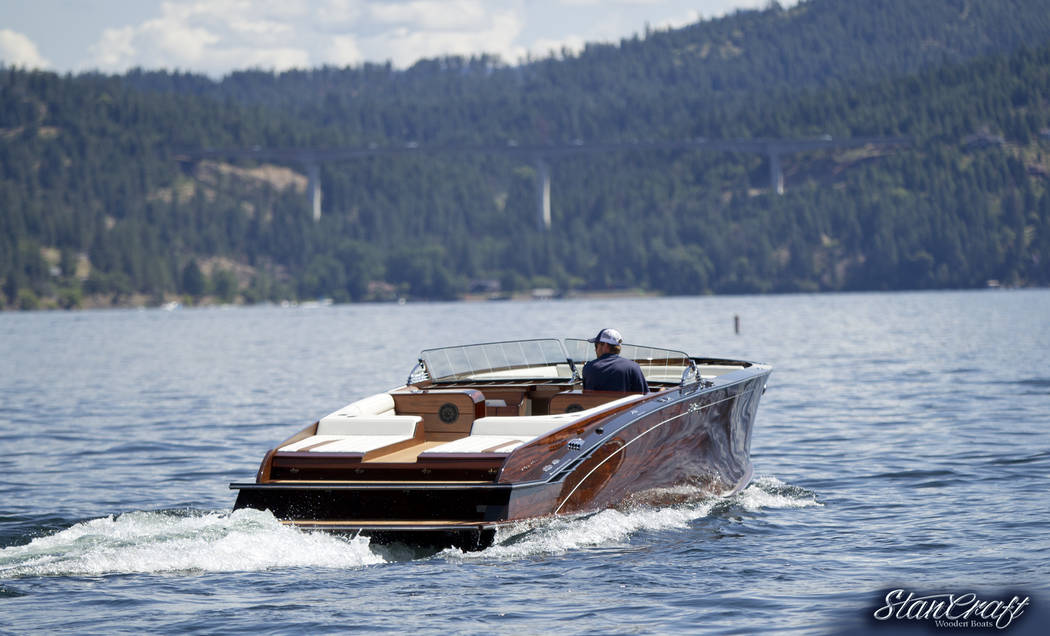 Las Vegas will be the new home for a convention showcasing luxury, high-end lifestyle products that focus on innovation.
A group of Southern Nevada companies will be among the high-end luxury vendors at what's called Big Boys Toys at the Las Vegas Convention Center Friday through Sunday.
The convention has been held in Dubai and Abu Dhabi for the last decade, according to Biju Jayaraaj, the CEO of the show.
"Vegas is the place to be, and will be 10 times better than Dubai," Jayaraaj said. "There are a lot of opportunities. We intend to make this our home show in the future."
More than 7,000 people expected to attend, including many from across the country and the globe, Jayaraaj said. Many are wealthy people, including people that will spend lavishly on their trips to Las Vegas, who are looking for innovative products.
Companies from across the country include StanCraft Hammerhead, a high-end customizable wooden boat; the world's only turbine-powered jetpack from JetPack Aviation; the Air-Land-Water Atol Aurora amphibian aircraft; the ElectraFly hybrid-electric personal flying vehicle; customizable sand rails from Sandrail Fabrications; the Kind of Sand Terrain furniture featuring petrified wood by Russell Zuhl; art pieces from Parkwest Gallery. There are other exhibitors showcasing luxury art and jewelry.
"What we found in Dubai is people flew in from across the region," Jayaraaj said. "You may have all the money in the world, but you may not have a unique product. They come to Big Boys Toys to see products they never owned before."
Locally, there will be luxury motorcycles showcased by Brutus Electric Motorcycles, a Boulder City-based family-owned business that builds customizable electric motorcycles. There's also Welderup, a custom fabrication shop specializing in one-of-a-kind vehicles.
Chris Bell, the co-owner of Brutus Electric Motorcycles, which was founded in 2011, said they're bringing a bike made for a customer with a body and wheels that are carbon fiber and weighs 500 pounds.
"I just rode it for the first time, and it's probably one of the fastest motorcycles I have ever ridden in my life," Bell said. "You can only go so fast on a street, but it's capable of well over 150 miles an hour without any problem."
The show is a perfect way to showcase the six-employee company and its products that cater to the luxury buyer, Bell said. They turned down requests to travel to the Middle East for the show in the past, he added.
Brutus' least expensive handmade bikes are $85,000 and the most expensive go for $250,000. He called it an emerging technology that outperforms gasoline-powered models and that his company is working on surpassing what they do how that will grow the company even more.
"I wish I could speak of our customers, but our bikes have been shipped overseas to other countries and locked away in personal collections to never be seen again, which kind of bums me out," Bell said. "There are a lot of high-end clientele at this show that are into things like we build. It could generate into bigger things for us, and we look forward to what those possibilities are."
Steve Darnell, owner of Welderup, also is looking at the additional business the show can generate for his company that was launched in 2002. His company has already gained national attention for its custom-car making on Vegas Rat Rods on the Discovery Channel.
Darnell said they can build custom vehicles that range in price from $80,000 to more than $250,000. He plans to bring to the convention four to five vehicles, including Model A coupes chopped into hot rods, Peterbilt semi, and 1968 Dodge Charger.
"There's so much time in what I do," Darnell said. "It's like getting a pair of handmade cowboy boots. I am making them for that person and structured around who they are."
There's other Las Vegas companies offering unique products, including Truffoire DAG Worldwide — a company that creates skincare products, which contain such ingredients as caviar, silk and diamonds. They even have a line of dog products.
Other companies and artists showing off their high-end products include:
• Chris O Creations — a local artist who works with metal sculptures.
• ConnectMe Solutions provides products enabling a company to go wireless. They also create solar chargers and wireless headsets.
• The Wellnex Group creates bracelets, air purifiers for the home and car and ionic soles for shoes.
• Harley Davidson motorcycles in Las Vegas will also been in attendance.
In addition to the Las Vegas companies, attendees will be able to see more than 100 other products.
Here's the breakdown of products at the convention:
• Aviation — The entire range of products and services from the aviation industry, including helicopters, UAVs, drones, private jets, gyrocopters, and charter services.
• Adventure — Products and services in adventure tourism, extreme sports and luxury travel.
• Fashion — Luxury brands in fashion, watches, pens, jewelry and other accessories.
• Drive — The latest designs and advances in high-performance vehicles with the world's fastest and sleekist automobiles.
• Digital — the latest in digital entertainment, mobile communication, home theatre systems and innovation in electronic entertainment.
• Lifestyle — That includes interior design, architecture, luxury furniture, art and boutique properties to concierge services, luxury gifts and other life-enhancing products and services.
• Marine — Products related to superyachts, speedboats, submarines and marine gadgets.
• Off-road — Off-road vehicles crafted for driving experience.
• Ride — This category covers everything from cruisers to high-tech racing machines for dirt, track and road courses.
• Kid's World — This has the latest games, gaming accessories, furniture and other luxury products for kids.
Pet's World — Luxury pet exhibition with products ranging from beds, accessories, food and training systems.
Wellness — Products and services that enhance the well-being, exercise equipment, fitness technology, spa, nutrition, sportswear and anti-aging.
• Woman's World — This category features luxury women's brands with products for fashion, wellness, jewelry, adventure, drive and ride.
Tickets are $10 per person and VIP tickets for $100 include entry on Friday. For more information, go to visit bigboystoysvegas.com.