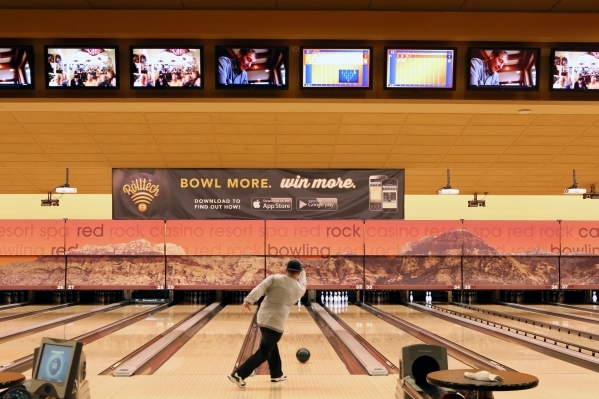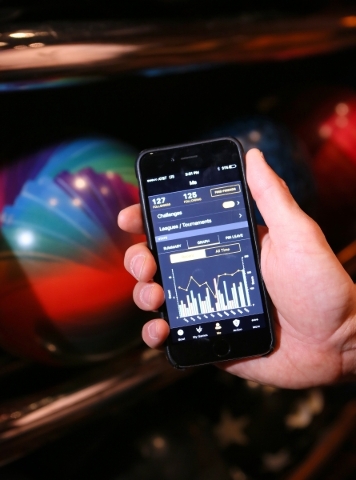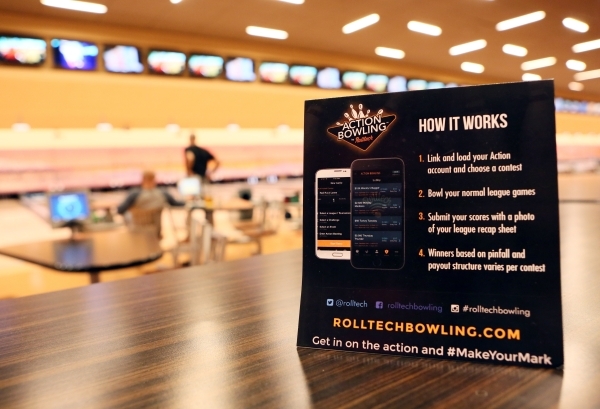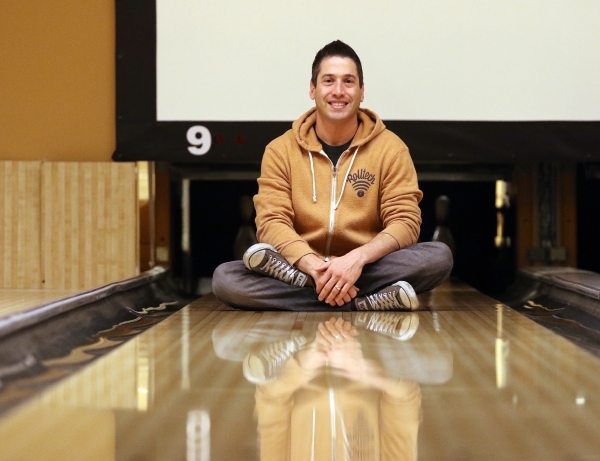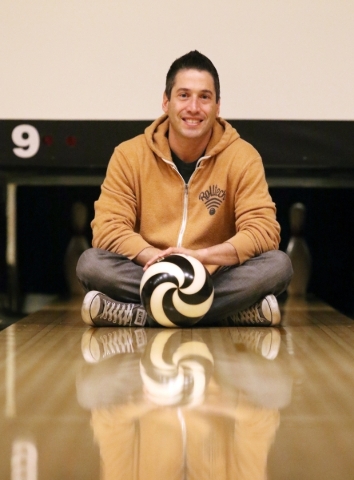 While bowling with friends at Red Rock Lanes in 2010, Rich Belsky thought about how beneficial it would be to be able to track his progress each time he bowls.
"I looked up at the scoring monitor and a light bulb went off," he said. "There's a sequence that translates my score so I knew there had to be a way to acquire that data, pull it out and deliver the graph that I want to see."
From there, his Las Vegas company has progressed steadily toward a real strike — real-time bowling tournaments for cash.
In 2011, Belsky founded Rolltech, an app-based global bowling competition and analytics platform, which provides detailed statistics for bowlers over time as well as connects and compares scores between bowlers.
This October, Rolltech rolled out an app that connects bowlers around the world for real-money bowling contests.
It's a real-money game of skill, avoiding the legal difficulties facing the fantasy sports games run by FanDuel and DraftKings.
According to Belsky, there are more than 50 Rolltech Partner Centers that have signed on to implement the company's technology.
Locally, Rolltech is available at Red Rock Casino Resort, South Point hotel-casino and Sunset Station, among others.
League players in one of the Rolltech Partner Centers can deposit funds and choose the Action Bowling contest they'd like to enter from their mobile phone. After bowling in their league games, players can submit their scores to the contest by snapping a photo of their league recap sheet.
A player receives an instant cash payout if their total pinfall surpasses other Action Bowlers in the same contest.
Action Bowling, Belsky said, isn't a fantasy sports competition as it's based on skill and bowlers across the globe compete with the same rules and setup.
"We're connecting people all around the world and making bowling more interesting and fun," he said. "People are coming here to bowl already and we're amplifying it."
Rolltech, which is located downtown on the second floor of the John E. Carson Hotel building on Sixth Street, boasts nearly 15 employees who focus on marketing, operations, business development and technology.
Belsky said more than 20 investors — including Zappos CEO Tony Hsieh and VegasTechFund — have helped the company expand to almost 50,000 registered users.
Zach Ware, managing partner at VegasTechFund, said the seed and growth investment fund believes in Belsky's vision.
"When we first evaluated the opportunity several years ago, we had a hard time understanding the potential size of the market," he said. "As we learned more we realized it was a great example of market opportunity that, while hidden from most views, is very large globally. It taught us not to overlook highly specialized markets."
Next month, Belsky hopes the company's reach expands even more as it is the core sponsor of the Rolltech Professional Bowlers Association Championships, which takes place Dec. 12-17 in Reno.
"It will be live on ESPN so our branding will be all over," he said. "We're also going to roll out our first commercial and grow our partnerships at a much deeper level. The sky's the limit for us."