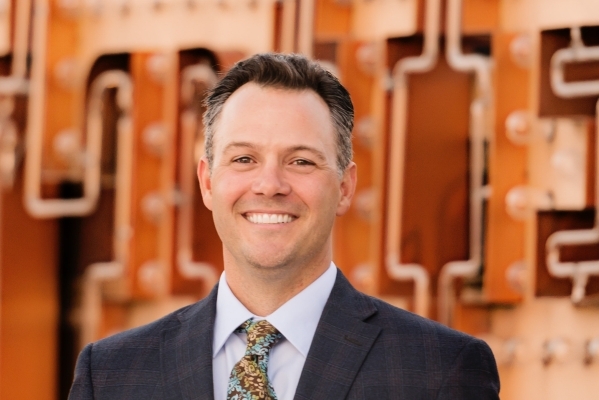 Local insurance brokers can help businesses find solutions that fit their budget needs and those of their employees, said Chris Campbell, vice president of the Health & Benefits Division for Las Vegas-based Cragin & Pike Insurance.
"As important as finding the right fit financially, the employer must also make sure they are getting proper advice in terms of compliance with the Affordable Care Act, COBRA and other benefits-related laws since depending on the employer's size, they will have different rules to follow," he said. "The good news is that, in most cases, these compliance resources can be provided without a significant increase the employer's benefit costs."
Finding a highly qualified employee benefits consultant is a great place to start, Campbell said.
"With the growing complexity and requirements surrounding employee benefit plans, employers should be choosing their employee benefits consultant in the same manner that they consider hiring an attorney or tax accountant," he said.
According to Campbell, Cragin & Pike Insurance offers its clients independent unbiased marketing of medical, dental, vision and other benefit options, communication and education for employees on benefit options and how to effectively use their plans, advocacy and claims support to help employees navigate the health care and insurance systems, technology strategies such as a benefits/HR administration system that includes time-off tracking, new hire onboarding and employee benefits portal, and much more.
According to Campbell, though many small businesses want to provide health care to their employees despite not being required to by the Affordable Care Act if they have less than 50 full-time employees, there are several reasons they may not be able to.
"Many of these small businesses are just starting out or still recovering from the recession and simply cannot afford to subsidize the cost for their employees," he said.
Campbell added that small-business employees must realize that they are still required under the Affordable Care Act to have health coverage regardless of whether their employer provides it for them.
"They can apply through the Silver State Health Exchange, which may also provide them with federally funded subsidies to help pay for coverage for themselves and their family members," he said. "They could also apply for expanded Medicaid coverage if their household income qualifies or apply for a traditional individual health policy."
Campbell said that the majority of plans on the Health Exchange are HMOs, which can provide very affordable coverage, but they have limitations on the list of participating doctors, and coverage outside Nevada is very limited as well.
"A person's financial budget will be the biggest determining factor in their options for health care coverage," he said. "For someone who is unable to afford a robust PPO health plan, low cost coverage under Medicaid or through the Health Exchange, even with some of their limitations, is an extremely valuable option."
According to Campbell, there are several factors to consider when selecting a plan.
"Pay attention to the price, monthly premiums, out-of-pocket costs such as deductibles, coinsurance and copays when using the coverage and whether your doctor or hospital is a participating provider on the plan," he said. "Also, if you're currently taking prescription medications, look at how a plan will cover that drug as well as how the plan covers services outside of Nevada."