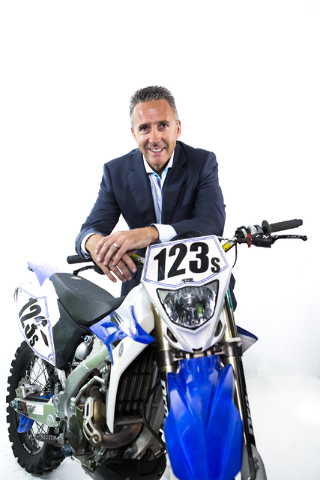 Shawn Danoski, CEO of DC Building Group, a local general contracting firm.
Q: What are you reading?
A: "The Ideal Team Player" by Partick Lencioni
Q: What is your favorite restaurant? Where do you take clients to dinner?
A: There are so many great restaurants in Las Vegas, but most recently it has been Fleming's at Town Square
Q: Where do you work out, or play your favorite sport?
A: For workouts, I prefer a little mountain biking or a spin class, but my favorite sport has to be racing. Right now we are focused on motocross.
Q: How do you decompress after a hard week?
A: The best way for me to decompress is a trip to the cabin at Panguitch Lake, Utah. There is no internet and no cell service.
Q: What is the biggest challenge facing Las Vegas in the next five years.
A: Las Vegas is likely going to experience a severe skilled labor and management labor shortage. The skilled workforce is retiring faster than new men and women enter the fields. Management is not able to be trained and educated as fast as demand is growing. It will be interesting to see how this plays out.