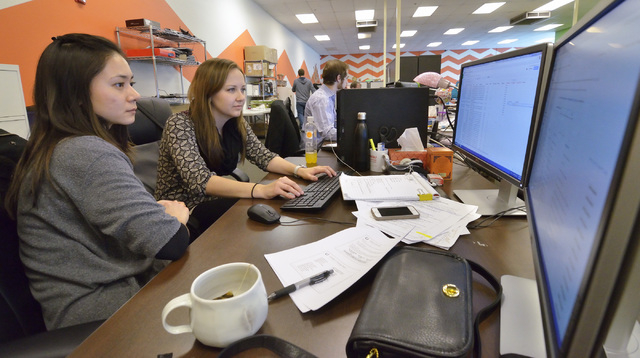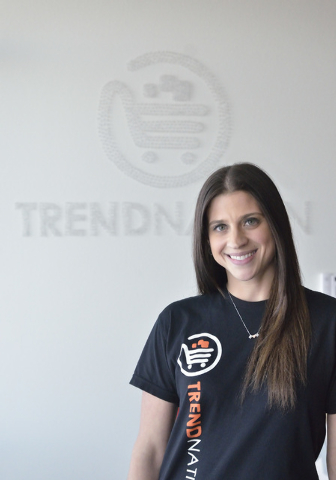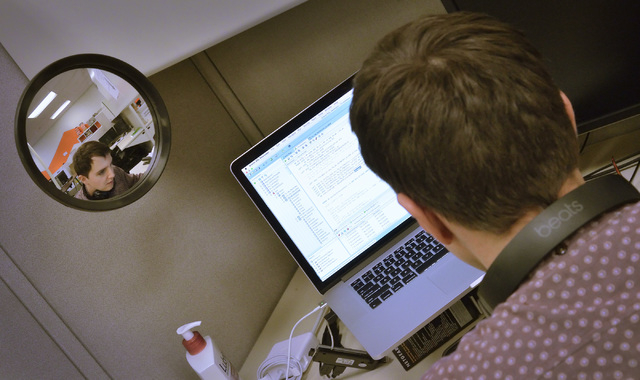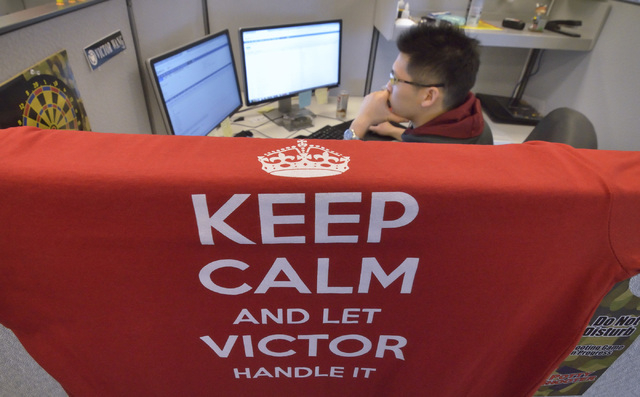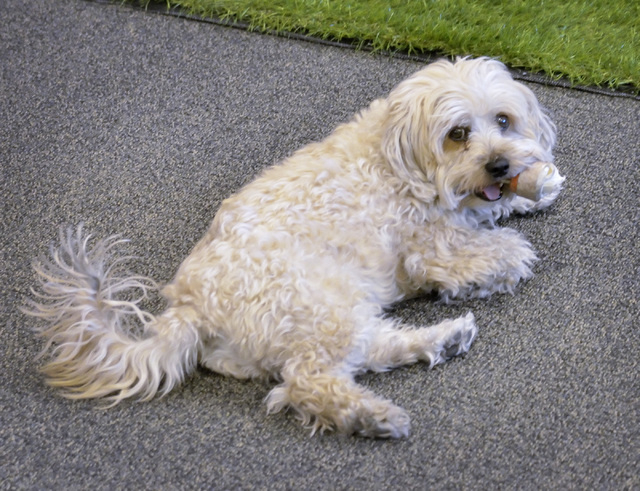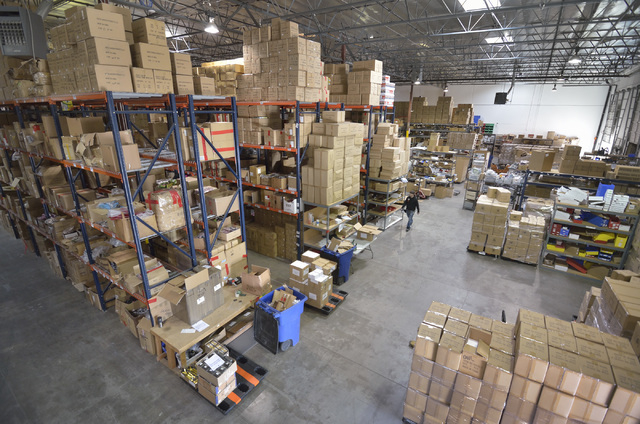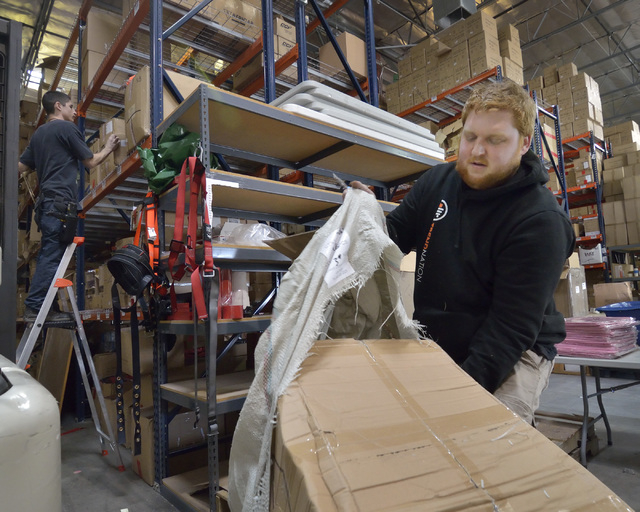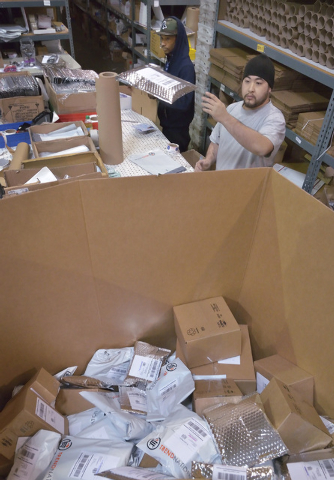 Upon entering Trend Nation's offices, you're greeted by the company's chief security officer, Howie, a bichon frise-Yorkshire terrier mix. And it becomes clear that the office environment has its own personality.
Bright colors and designs are splashed across the walls of the North Pecos Road office; the conference rooms are Star Wars and superhero-themed; an arcade sits in the foyer that separates the offices and the warehouse.
The e-commerce company, which sells and distributes fashion and accessory products on its seven websites and through its online retail partners including Amazon and eBay, also helps manage marketplace accounts for retailers that are inexperienced online.
Trend Nation was unexpectedly born in 2007, when Chief Engagement Officer Melanie Howard purchased a purse hook, a hanger that hangs off the side of a table to protect handbags, from a friend.
"People would stop me all the time and ask where I got it," she said.
Howard and her husband, Brad, the company's founder and president, decided to buy purse hooks domestically and sell them on eBay for supplemental income. Before the couple knew it, they were buying 1,000 at a time internationally to keep up with the demand.
"We then decided to expand beyond purse hooks into purse accessories and then cuff links, crystalized accessories and reusable shopping bags," she said.
In 2009, the couple's decision to move to Las Vegas took the business to a new level.
"We had access to trade shows that we wouldn't have paid to come to otherwise, which opened up a whole new world to us and exposed us to other brands and opportunities," she said. "We decided to focus on the business and haven't looked back."
As chief engagement officer, Howard works to ensure that all 60 of Trend Nation's employees within the warehouse, buying, marketing, analytics, merchandising, customer service, technology and operations departments want to come to work each day.
"My passion in life is engaging with people and I wanted to create relationships with our staff," she said. "My biggest interest is to make sure people are happy here."
To do so, Howard and the management team hands out treats on Fridays, provides lunch during the holiday season, and takes employees out bowling, playing minigolf and exploring Las Vegas' new attractions.
"Representatives from each department decide where we celebrate each month and what we're going to do," Howard said. "We also have a committee that makes sure we're contributing to the group in a way that they want us to."
Employees also don't follow a specific dress code.
"I leave it open and lead by example," Howard said in a Trend Nation T-shirt and jeans. "Jeans are appropriate and there aren't any issues."
If that sounds like an attractive place to work, Howard said Trend Nation is always hiring. Last year, the company hired 20 people and has more positions open in 2015.
"Right now we're hiring for a variety of positions," she said. "But we're always interested in talent. If we don't have a plan but we think you'd be a great addition to the team then we may adjust our hiring plan. We don't want to lose out on talent."
Howard said Trend Nation grew more than 60 percent last year and is on its fifth Las Vegas location. She added that she expects similar growth for 2015 and that the company will likely move into a bigger location in the next few years.
"I want the company to be at a point where we're known in the community and our culture has started to get some awareness," she said. "For me, personally, I hope we can continue to have this team family atmosphere regardless of our size and to know that people are appreciated, seen and heard in the office."