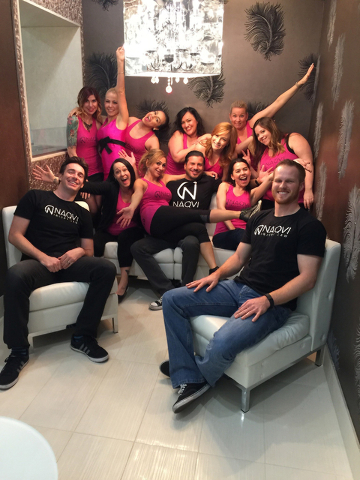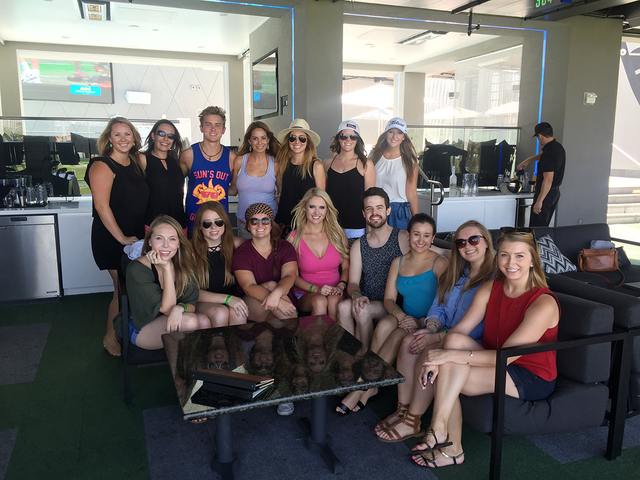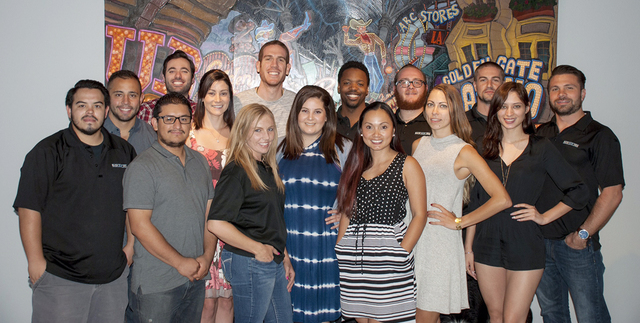 Millennials, or those ages 18 to 34, have quickly become the single largest demographic in the American labor force, so it's no surprise that many companies are employing them in droves.
Stephanie Wilson, president of Wicked Creative, said of the 15 employees at the Las Vegas-based public relations firm, she is the only one who is not classified as a millennial.
"I think that millennials have a bad rep because there's a thought that they have a sense of entitlement and don't have to do the work to move up in a company, but I don't feel that way at all," she said. "They're more inspired and want to feel a sense of purpose and their job has to have a sense of meaning to them."
While Wilson said there's no substitute for professional experience, in public relations, millennial employees thrive because they have a unique way of seeing things.
"Their perceptions are shifted in a different way and they'll introduce ideas I wouldn't have thought of," she said. "Also, a lot of what we do is social media and our older clients don't live and breathe it as much as younger people so they're not always thinking about how to use it to add to their bottom line."
At Wicked Creative, Wilson said the company hosts regular events to bring its employees together.
"We'll have a company picnic or have a fun outing that's social like going to Top Golf, which is a fun way to get together and create opportunities for people to get to know each other," she said. "We also do things to make people feel special like celebrate birthdays and acknowledge performance because positive reinforcement and events go a long way."
Farhan Naqvi, founder of Naqvi Injury Law, said nearly all of the 20 employees at his Las Vegas firm are millennials.
"I'd describe them as hard working and they're not motivated by money but motivated by culture, atmosphere and collaboration," he said. "My experience has been that if you put them in a role that they enjoy, it will be amazing for our practice."
Naqvi added that many of his employees socialize outside of the office and even go on vacation together.
"When you come to work every day and you like the people you work with, that's most of the battle," he said. "That's why my employees succeed here, because they're passionate about doing a good job and they treat the firm like it's their own with a sense of ownership and pride."
Naqvi Injury Law communicates through phone apps after hours, Naqvi said, and having a large millennial employee base has helped the firm better serve its clients.
"When a new client has a car accident at night, having these millennials who are dialed in on their phones allows us to get to clients faster," he said. "Clients thank us for the communication we have between each other, which allows us to call them within two to five minutes after they've reached out to us."
Like Wicked Creative, Naqvi Injury Law hosts employee events such as Friday lunches and annual holiday parties at locations such as Palm Springs, Puerto Vallarta and Big Bear Lake.
"It's all about team building and building memories outside of the office that result in forming connections inside the office," Naqvi said. "That's been one of the keys to our success; they're not just coming here to work, they're coming to their families."
Jenae Page, Naqvi's legal assistant, said millennials want their work to be an extension of their family.
"I don't know if those trips would be as successful if we didn't have like-minded people who are on the same page socially in all aspects and they work out well because of that," she said. "When people feel appreciated and part of the team, they do better work and that's partially why it's important to do these things."
Brian Chapin, managing director of Motley Brews, a company that hosts festivals throughout Las Vegas and Southern California to celebrate craft beer and culture, said though only half of the company's eight full-time and part-time employees are millennials, no one is over the age of 40.
"There's a lot of running around and we're a pretty fast-paced company so we tend to draw millennials," he said. "I find that millennials are open and trainable as long as you're providing them with a good experience because for them it's important that work be a reflection of who they are."
Chapin added that millennials are able to not only carry out the job functions at Motley Brews but are excited to host the company's events.
"We create an experience before an event starts on social media and millennials have the knowledge to navigate technology, which is huge," he said. "We're building an experience for others for the day or week so having employees who are passionate about what they're doing leaks over into the experience for our guests."
Tim Haughinberry, who launched the marketing agency Backbar USA, in 2011 to oversee beverage companies at casinos throughout Las Vegas as well as launch beverage brands in the Silver State, said half of his nearly 30 full-time employees are millennials and 99 percent of his 300 part-time employees are as well.
"They're extremely dedicated and very hard working," he said of his millennial staff. "However, they're also more sensitive when it comes to receiving direct criticism than other generations because most of them have never worked for companies before so they're not used to agendas, timelines and deadlines."
Haughinberry added, "There's also another difference between millennials and older generations, which is that almost all of them don't leave at 5 o'clock. They'll stay here until the job is done."
Millennials are who beverage companies target, Haughinberry said, so he strategically brought them into his company.
"Big brands target millennials so I wanted to fill my company with them because they'll get it more than I will," he said.
Since Back Bar USA is geared toward social events, Haughinberry said every Friday the company has a happy hour and a different employee is the bartender each week and is in charge of deciding on what drink will be served.
"Every employee comes out and spends at least 30 minutes socializing," he said of the weekly happy hour. "It's fun to see everyone hanging out and having conversations."
Haughinberry added that many of his employees hang out together outside of business hours.
"None of them were hired as friends but almost all of them go to pool parties, watch games and go to nightclubs together," he said. "Community and conversation makes everything work better in my workplace and if we weren't hanging out, it wouldn't function."