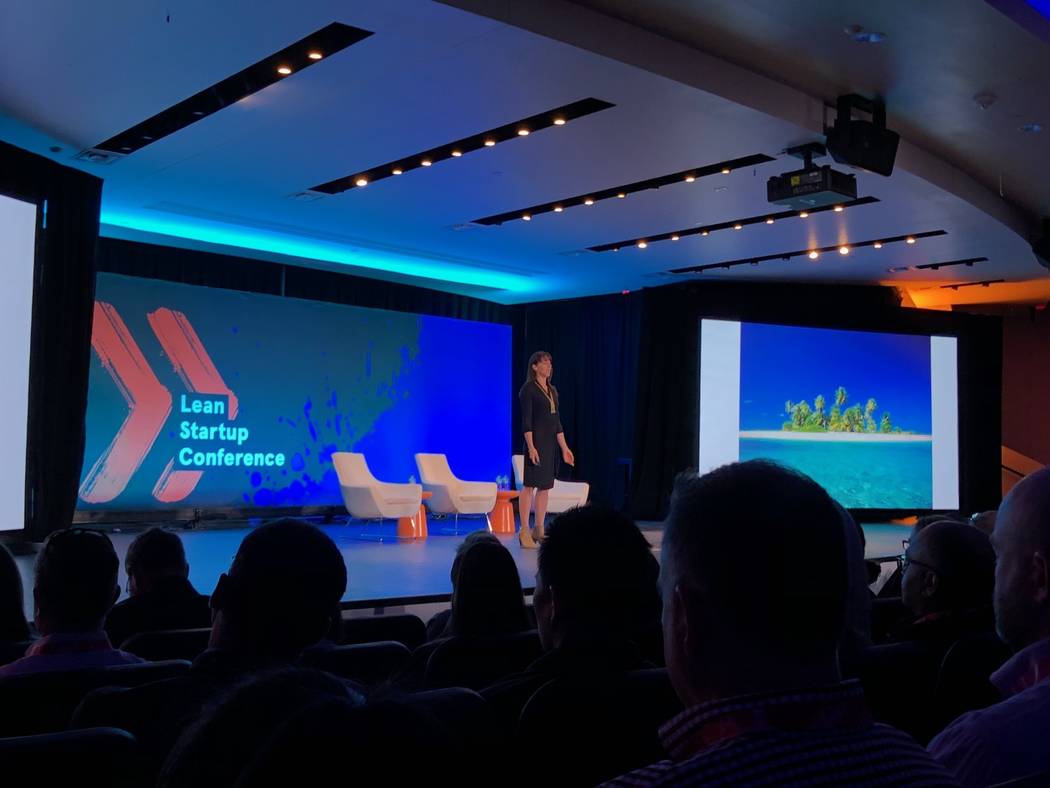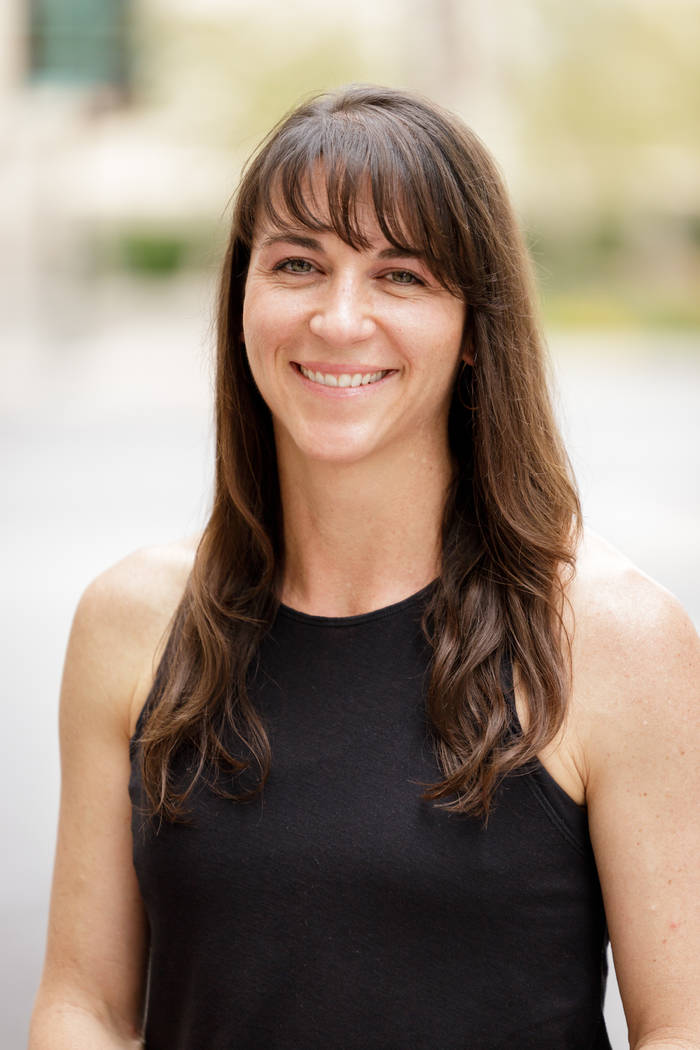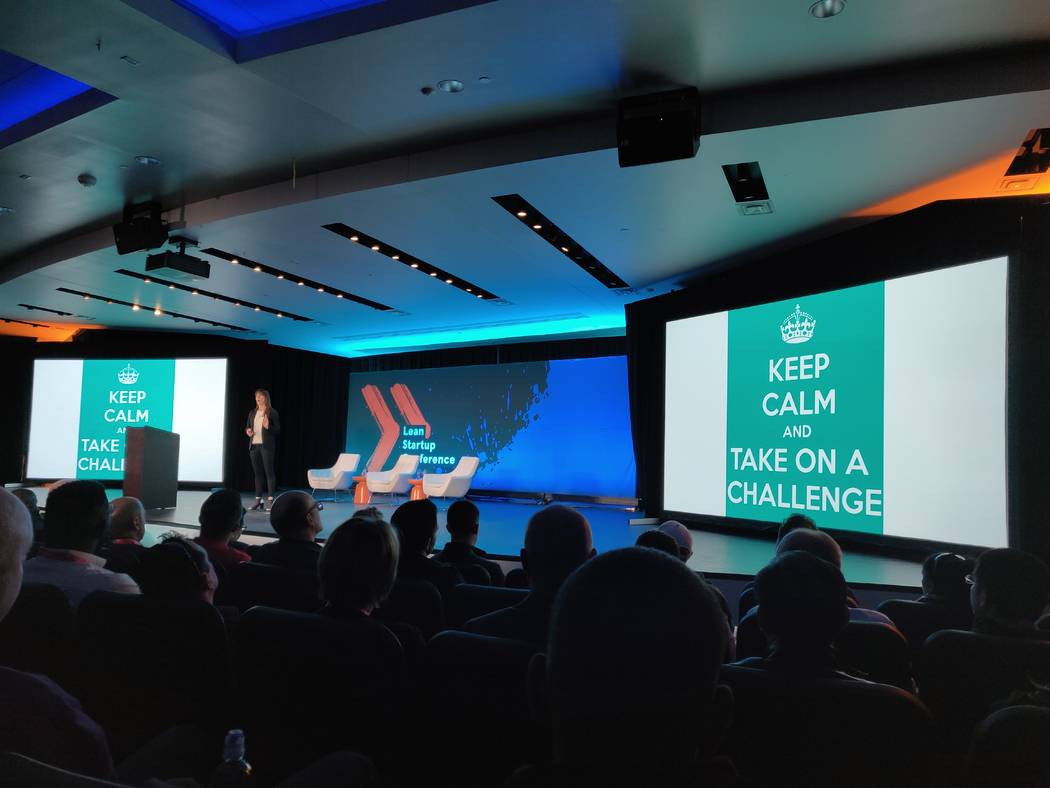 Accommodating consumers' growing desire for restoration and well-being, personal wellness is taking center stage at business conferences all across the country. Event organizers who cater to this trend incorporate activities such as meditation and yoga into the scheduled activities.
The Lean Startup Conference, recently held on the Zappos Campus, exemplified this trend by integrating wellness activities throughout the three-day event.
"The culture is shifting," said Lean Startup Conference Program Chair and Strategist Jenna Elkins about incorporating wellness into conferences. "Conferences can be exhausting. When people travel, they don't take as good of care of themselves. So building wellness into the day is important."
In its ninth year, the Lean Startup conference was held in Las Vegas for the first time this year. Attracting 700 people from around the globe, it previously was held in San Francisco.
The Lean Startup conference was co-founded by Eric Ries, author of "The Lean Startup" and "The Startup Way," and Heather McGough, CEO of Lean Startup Co.
"Lean Startup is a methodology that businesses use in order to build a culture and framework for innovation," said Lean Startup Co. Director of Business Development Stacy Conlon.
"Airbnb and Uber, who completely disrupted industries use Lean Startup methodology."
According to Elkins, this year's Startup Conference was designed around active involvement, scheduling breakout sessions at off-campus locations to have attendees to walk short distances. Elkins said the furthest location required a seven-minute walk.
"It's really designed to get people out walking and breathing fresh air," Elkins said about the conference's overall intention. "It also fosters conversation and networking. I find that some of the best conversations happen during breaks."
As part of the conference, the morning keynote sessions started with a guided meditation led by Conlon, who is also a certified mindfulness and meditation facilitator. She applied to speak on meditation and mindfulness at the conference in 2015 and has been guiding attendees every year since. She joined the company as director of business development later that same year.
"Lean Startup is really about a mindset and a new way of working," Conlon said about why meditation and mindfulness is important to the conference. "It requires us to completely change the way we used to think, and as humans we're not wired to change very easily. Having something like meditation and mindfulness can help get you open to working in this new way."
Following Conlon's guided session, she detailed overall benefits of incorporating mindfulness into a daily routine. The benefits she discussed include stress reduction, increased innovation and creativity, improved sleep and new neural pathways.
Conlon's vision is to educate and motivate conference participants on the importance of a daily meditation practice in the hope attendees will continue after the conference.
"This is a gift I can share with others," Conlon said, who's been practicing yoga and meditation for over 20 years. "Inspiring them to take one small step in a direction towards their own happiness."
On Thursday morning, some of the attendees participated in a 2-mile fun run through the streets of downtown Las Vegas. This was the first time a fun run was offered at the conference.
"Some participants did four or five miles," said Lean Startup Executive Producer Heather Wilson. "They wanted to keep going."
Friday afternoon a panel of women founders discussed "Taking Care of Business AND You: The Human Side of Being a Founder." The session was facilitated by Intuit Senior Manager Kara DeFrias. Frias also served as UX director for vice president Joe Biden during the Obama administration. More than 80 people attended the workshop, learning the art of self-care and discussing questions such as how to build a support system, setting up for success from the beginning and digital self-care.
"As a founder and entrepreneur, it's so easy to get burned out and stressed," Conlon said. "So this is the human side. How we can take care of ourselves as entrepreneurial thinkers."
Attendees took to social media providing numerous positive posts about the wellness sessions.
"Every year people come up to me," Conlon said. "I find the response really positive."
Elkins saw the wellness shift about five years ago while organizing conferences for the health care industry, prior to her joining Lean Startup in July. During those conferences, she integrated activities such as yoga, wellness competitions, infinity groups and fitness areas that she hopes to incorporate at future Lean Startup conferences.
"There is so much possibility for next year," Elkins said. "Both in the mental and physical health aspects of the conference."