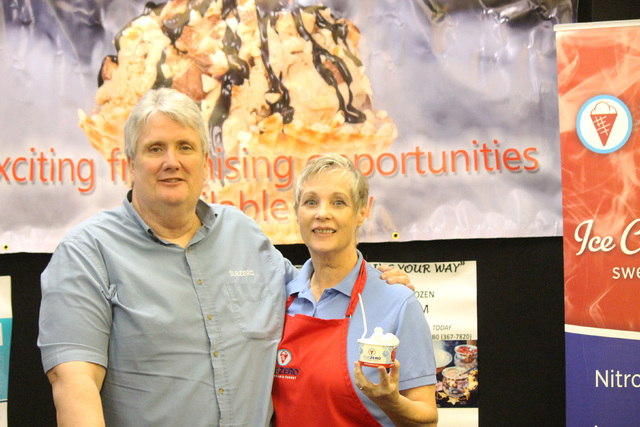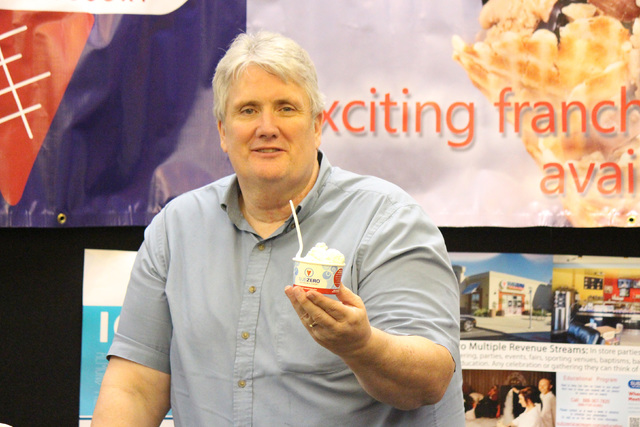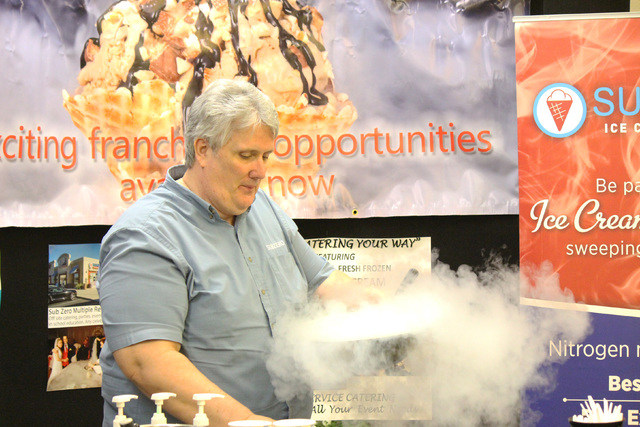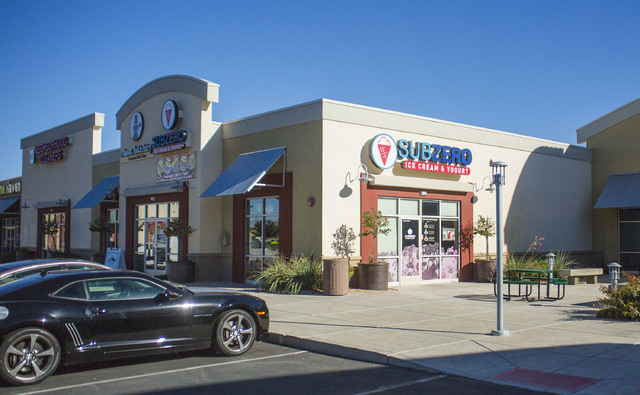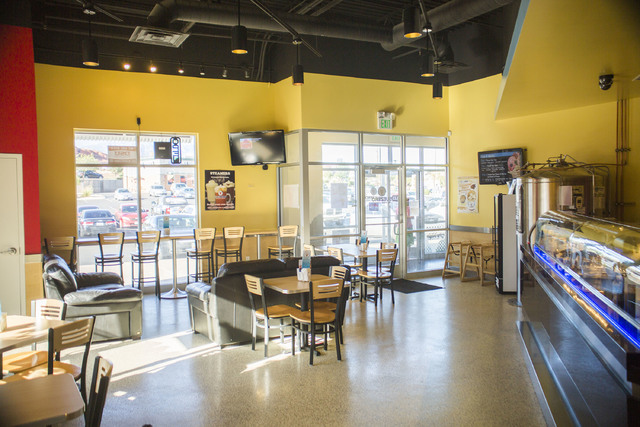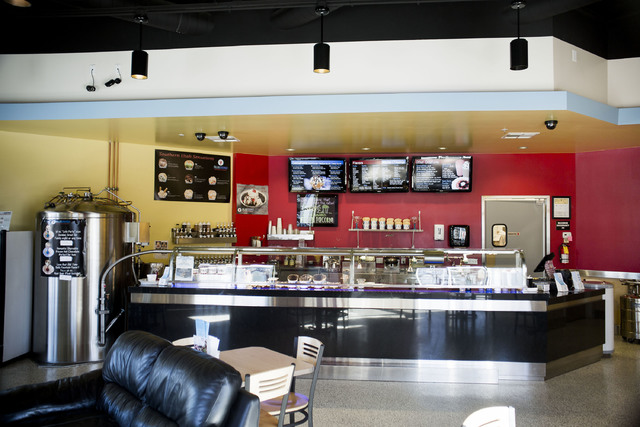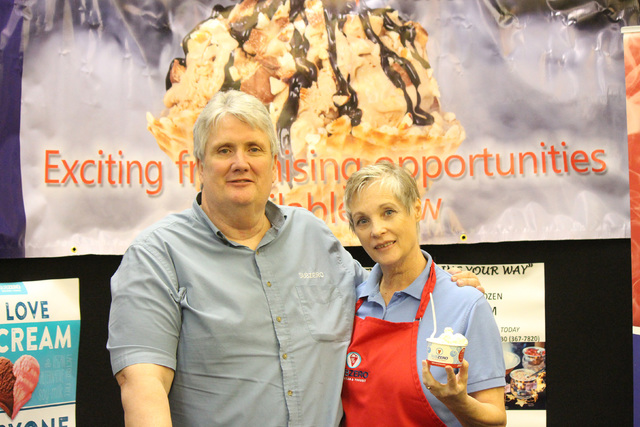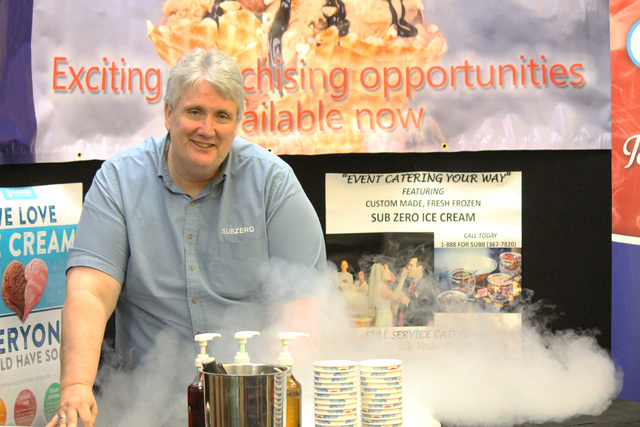 A pair of area developers for a Provo, Utah-based franchisor of ice cream retail stores are looking to put Las Vegas in a deep freeze.
Shane and Virginia Smith, a husband-and-wife development team for Sub Zero Ice Cream, known for having its franchise operators freeze and serve the brand's menu of sweet treats on location using liquid nitrogen, are working to develop a footprint of 10 stores in the Las Vegas Valley.
Virginia Smith said it's time to take on the Las Vegas area as the number of jobs in the city has been increasing, along with building permits, real estate and retail activity.
The Smiths plan to open one store for themselves in Las Vegas in the next 12 months, though the couple hasn't selected a location yet.
There will be up to nine more locations available for other franchisees, at least in the residential areas of the valley. The Strip and downtown Las Vegas regions weren't included in that number.
The Smiths started their journey with Sub Zero five years ago when they were shopping around for a franchise to buy. Their son, who lived in Utah, suggested they check out Sub Zero. The Smith's ended up opening two locations in Southern Utah: one in Cedar City, which they no longer own; and the other in St. George, which they are still a partner in. At that time, the Smiths wanted to open a store in the valley; but that seemed unworkable with the economy.
A lot has changed with the Sub Zero brand since the couple bought into it five years ago. The brand only had a handful of stores open in those days. Today, the brand has strengthened to 56 domestic and international locations. And Sub Zero is set to add 50 more locations to its list in 2017, Shane Smith said.
Startup fees can run anywhere from $160,000 to $381,000, Shane said. A franchisee has to have a net worth of $400,000 and a cash liquidity of $120,000.
There is also an application process to buy into the franchise.
"It's not just you write out a check and you can come in," Virginia Smith said. "We are highly selective."
There are a few differences with running an ice cream store that uses nitrogen to produce a product over traditional methods. One of those is a freshly made product. Each bowl or cone of ice cream is produced in front the customer in a container filled with liquid nitrogen, which has a temperature of negative 321 degrees, Shane Smith said.
"You have an experience when you come in," Shane Smith said.
This experience-style production method is also portable. He said franchise operators can travel to parties, weddings and other gatherings. That component can help an operator in the winter when business slows down in the store, he said.
He said he has spent time at science fairs and blood drives, along with doing demonstrations inside classrooms.